Upcoming Events
Solar Impulse Experts Challenge with Roland Berger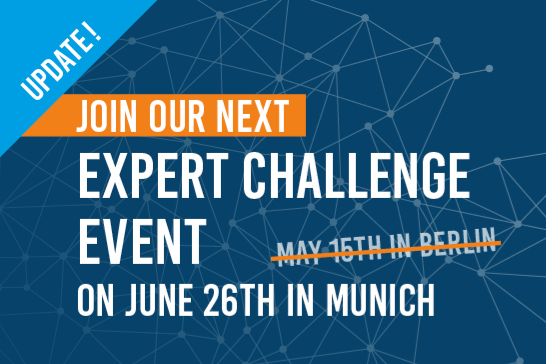 Gathering our Experts Community in an interactive assessment day.

After a successful 1st edition last month in Paris, the Solar Impulse Foundation is pleased to announce its upcoming Expert Challenge Event in partnership with Roland Berger on June 26th, 2019 in Munich.
Where? Roland Berger offices in Munich
Sederanger 1, 80538 Munich, Germany
When? All day (lunch included), from 8:30 am to 6 pm.
New deadline for registration: June 5th, 2019 here
The event will be comprised of a Solutions assessment Challenge in the morning, keynotes by Bertrand Piccard and Charles-Edouard Bouée, pitches by Solar Impulse labelled Solutions and multiple networking opportunities with Experts and Innovators.
In addition to this exciting program, this new and extended version of the event will allow us to host Expert technical round-tables in the afternoon.
Themes from past events' round tables included smart grids, bioplastics, carbon capture, fatbergs...