Contact information
About the company
Type
Company
Members type
innovator

Headquarters
94400 Vitry-sur-Seine, France
Company size
4
Founders
Cécile Dekeuwer
Founded
2014
SDG's
Clean water and sanitation
Sustainable cities and communities
Responsible consumption and production
Social

Documents

Dépliant_FR
Dépliant_EN
Website
water-ecoquette.com
Alliance member
WeCo
---
First company producing the #ecologic and non-sewered public design flushing toilets.
The technology used by WeCo allows the transformation of the urine into water. The toilet flush is integrated in a closed water circuit and do not need connection to the local wastewater infrastructure. WeCo's toilets even produce a surplus of clean water, which could, for example, be used for watering the surrounding area.
Flush toilet with built-in recycling wastewater system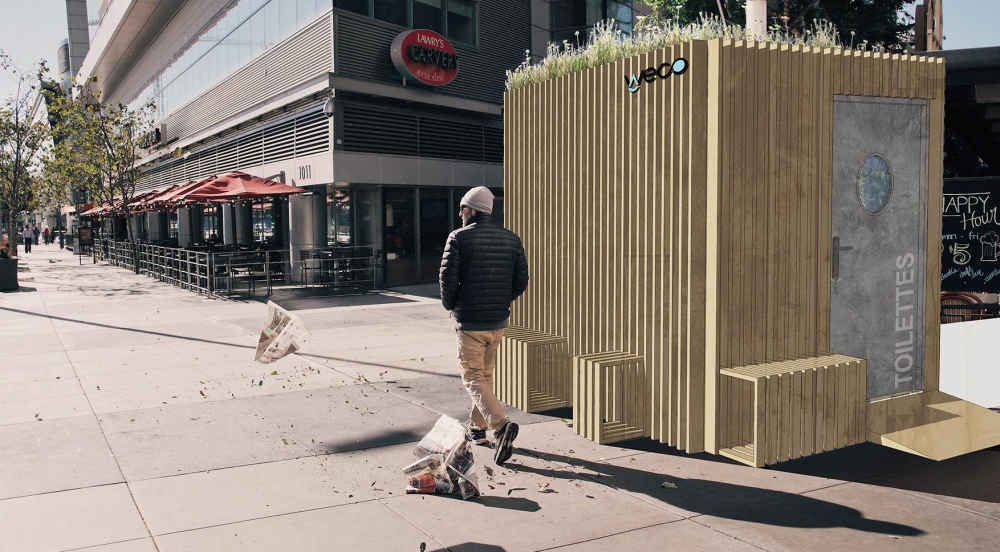 Description
This toilet system is integrated in a maritime container. We offer to process the waster and reuse it for the flush.
Available in
Middle Africa, Western Europe, China,
Categories of application
Clean water and sanitation, Sustainable cities and communities, Responsible consumption and production
Sector of application
Water treatment, Urban and inter-urban mobility, Circular economy of solid wastes
Status
R&D
---