Contact information
Alliance member
webLyzard technology
---
A Big Data and Visual Analytics Platform for Web Intelligence, Semantic Search and Visualizing Global Information Flows
webLyzard technology is an Austrian SME founded in 2008 that pursues research and development in Web intelligence and media analytics, drawing upon the extensive expertise of its founders in the fields of knowledge extraction and visualization, human-computer interaction, and the integration of geospatial and semantic Web technologies. Reference projects in the sustainability domain include an SDG intelligence platform developed for UN Environment, the semantic search of the U.S. Climate Resilience Toolkit, communication success metrics for NOAA Climate.gov, and the aggregation and enrichment of solution-based content for Sparknews.com. Commercial clients of webLyzard include Ketchum Publico, consumer brands in the banking, energy and retail sectors, as well as the Vienna Chamber of Commerce. Close ties also exist to important players in the news media industry.
UN Environment Web Intelligence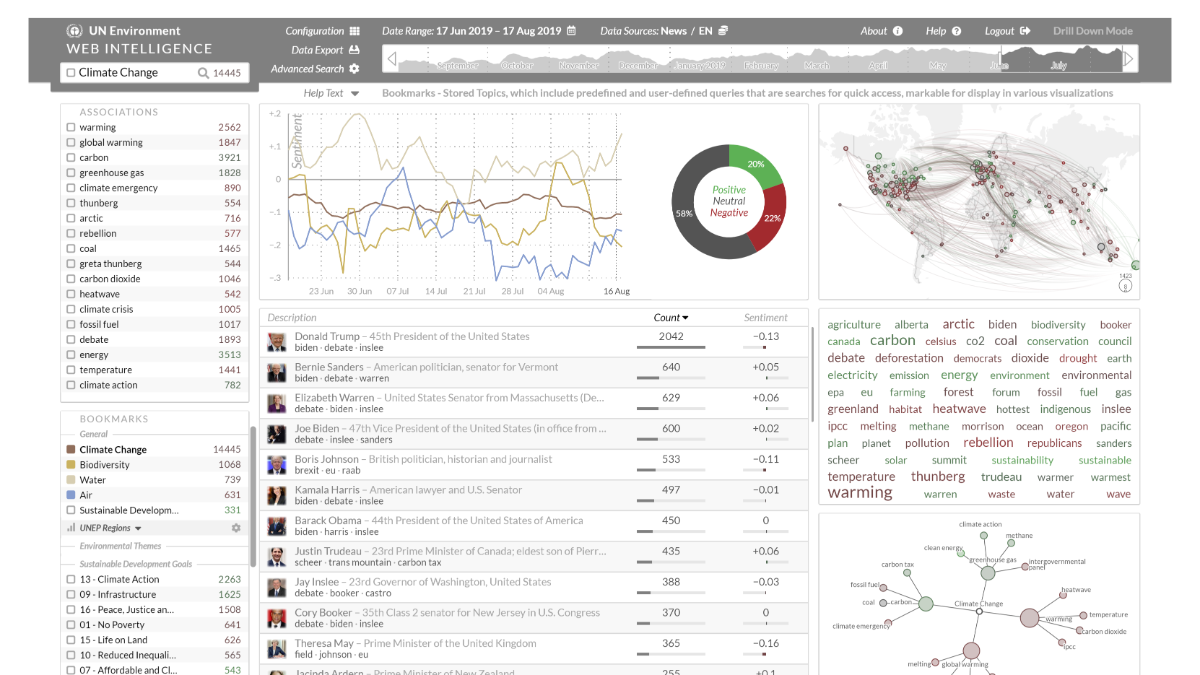 Description
UN Environment has adopted the webLyzard platform to build a pioneering cross-lingual Web intelligence application.
The UNEP portal helps stakeholders to meet Sustainable Development Goals (SDGs). It analyzes social media postings to extract public opinion trends on air quality, biodiversity and climate change. It also aggregates related content from the Web sites of news media organizations, policymakers and environmental organizations. Fully integrated into the UNEP knowledge management platform, webLyzard helps align articles and postings from these online sources with key environmental indicators.
Available in
Worldwide
Status
Implemented
---