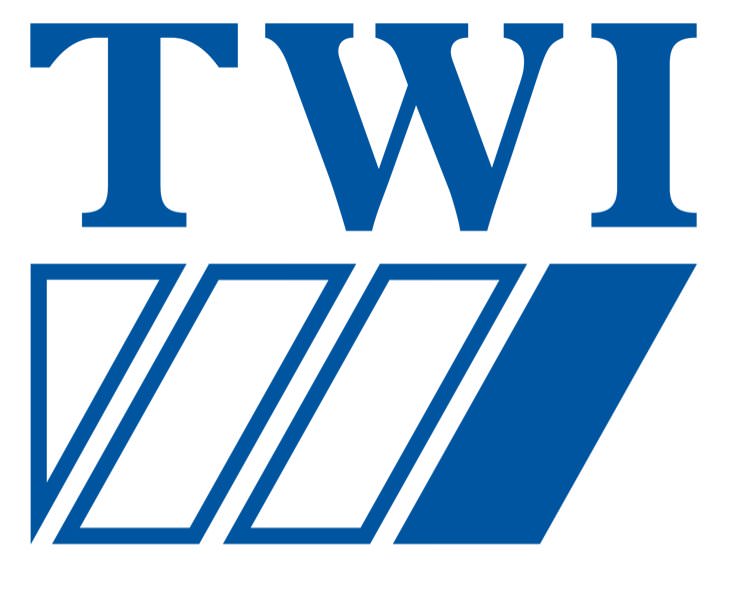 Contact information
About the company
Type
Company
Members type
innovator

Headquarters
Cambridge CB21 6GS, UK
Company size
1000
Founders
.
Founded
1946
SDG's
Website
twi.co.uk
Alliance member
TWI Ltd
---
TWI is a world leading research and technology organisation.
Independent research and technology organisation, with expertise in applying engineering, materials, and joining technologies across all industry sectors.
Functional Coatings and Resins
Description
TWI has over 3 decades of experience in developing various coating systems for a wide range of industrial applications.
TWI provides Members and stakeholders with authoritative and impartial expert advice, knowhow and safety assurance related to engineering, materials and joining technologies. A large proportion of TWI's activities are contract research, funded by a combination of TWI Industrial Members or UK and EU public funding bodies, and built around the development of advanced technologies. TWI is an experienced participant in collaborative research projects in Europe and the UK. In Europe and associated countries alone, TWI has worked with over 1,023 collaborators since FP7. TWI has successfully coordinated a large number of these public funded projects (~75%) and has gained extensive expertise in being project or technical project leader. In 2015, TWI opened three new laboratories at its Cambridge headquarters, including state-of-the art facilities for the National Structural Integrity Research Centre, a dedicated postgraduate centre for industry-led engineering research (see images below) TWI also houses a professional institution, The Welding Institute, with a separate membership of 6,000 individuals. TWI has offices in Europe, North and South America, India and Far East, and thus offers global connections to its customers. TWI currently operates from 54,000 square metres (581,000 square feet) of manufacturing, testing and training space; five UK and 13 overseas facilities serve both its Industrial Membership and its training and examination needs. A successful international Training and Examinations programme sees 25,000 students trained each year in welding and inspection technologies. TWI opened its new Technology and Training Centre in Middlesbrough UK in 2016. This facility has an available floor space of 3,700 square metres and onsite utilities. TWI's equipment includes wet chemical synthesis facilities and coating deposition equipment at its sites in Cambridge and Middlesbrough respectively. These are used for the synthesis, formulation and deposition of sol-gel and bulk resins and/or coatings besides materials characterisation: dynamic light scattering (DLS z-sizer), anodise station bath, auto clave, ball mill, bar coater, dip coater, spin coater, BET, dynamic light scattering centrifuge, density, DIC microscopy, dielectric analyser, high speed mixer, high shear mixer, Karl Fisher, Kelvin probe, profilometer (2D/3D alicona), ultrasonic bath, triple roll mill, viscosimeter, plasma torch, permeability test (gas and liquid), phase contrast microscopy, rheometer (with high temperature and UV capability), rotorvaps, etc. TWI also has extensive state-of-the-art facilities for the characterisation of materials properties, including chemical characterisation via FTIR and DSC, thermal properties (including fire resistance) through thermos-gravimetric analysis using a Netsch 4 instrument (TGA), wettability (drop shape analyser, DSA), aging (damp heat chamber, thermal cycling chamber, salt spray, ) and mechanical testing using a Positest Adhesion tester, Taber abrader, impact testing, Nanoindentation with a MicroMaterials Nanotest instrument among others.
Available in
Worldwide
Status
Concept
---