Contact information
About the company
Type
Non-profit project
Members type
innovator

Headquarters
4438 Langenbruck, Switzerland
Company size
22
Founders
Pierre Fornallaz et al
Founded
1979
SDG's
Clean water and sanitation
Affordable and clean energy
Industry, innovation and infrastructure
Responsible consumption and production
Social

Website
oekozentrum.ch
Alliance member
oekozentrum
---
We research develop a educate for sustainable development and carbon negative energy. Let's go climate + soil positive!
"Foundation of Appropriate Technology and Social Ecology" branded "Ökozentrum", founded 1979, in Langenbruck, Switzerland. We are the Make Tank turning ideas into tested solutions and enable people to apply and spread them together with industry (mostly SME), schools, governments, pro-active people like You. We started energy transition in Europe 38 years ago - now we start the soil carbon transition worldwide.
Pyro Power Plant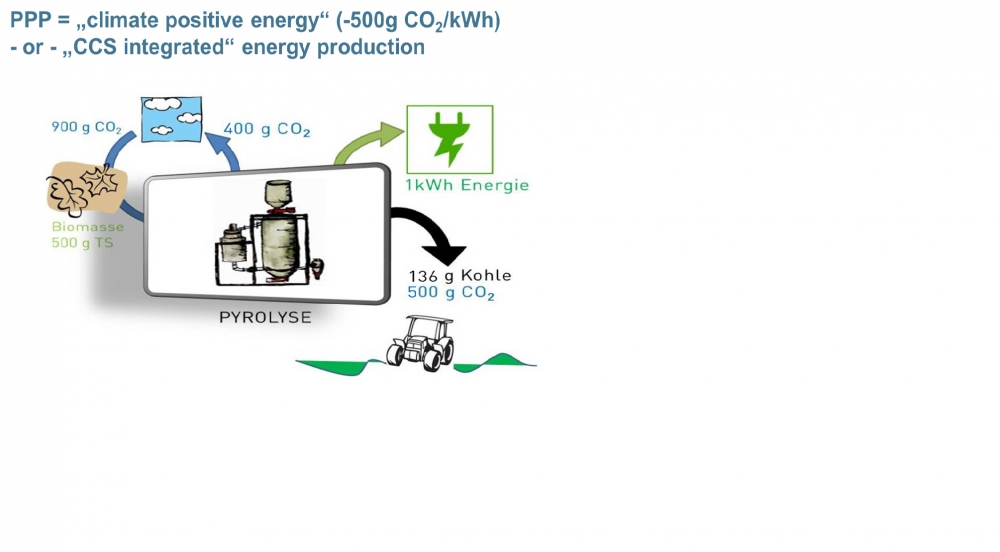 Description
Novel climate-positive pyrolysis+activation process to directly produce activated biochar and energy from biowaste.
Concept proven since 7'000 years: The Terra Preta discovery shows mankind, that it is possible to increase fertility and yield, carbon-content, fertlizer efficiency and water storage capacity of agricultural soils by the help of biochar made from harvest residues. Now we can even create energy out of it. Through the combination of our leanest gas burner technology (and special micro turbines), it is now possible to create clean energy (power and heat) additionally to the biochar production and even wet biomass can be used directly. Per kWh of useful energy, the PPP has a carbon foodprint of minus 500 g CO2. Let's go carbon negative or climate positive!
Available in
Worldwide
Categories of application
Clean water and sanitation, Affordable and clean energy, Industry, innovation and infrastructure, Responsible consumption and production
Sector of application
Water treatment, Energy from waste, Energy distribution & management, Energy storage, End-of-pipe industrial pollution management, Agriculture and farming for food production, Circular economy of solid wastes
Status
R&D
---