Contact information
About the company
Type
Startup or self-employed
Members type
innovator

Headquarters
40230 Orx, France
Company size
3
Founders
Mathieu Neuville
Founded
2018
SDG's
Website
materrup.com
Alliance member
Materr'UP
---
A new generation of concrete. MATERR'UP develops and products innovating, high performance and low carbon concretes. These "green concretes" are a solution to decarbonize the construction industry.
Materr'UP: - Manufactures very low carbon construction materials. - Optimizes resources and converts wastes in very hight value materials. - Industrializes territories. - Preserves biodiversity. - Responds to sand shortage. THE FIRST FRENCH LOW CARBON PLATEFORM Dedicate exclusively to reduction of buildings carbon footprint, our plateform analyses the excavation earth potential, industrializes the production of Materr'UP low carbon concretes and develops innovating constructive systems.
Very low carbon concrete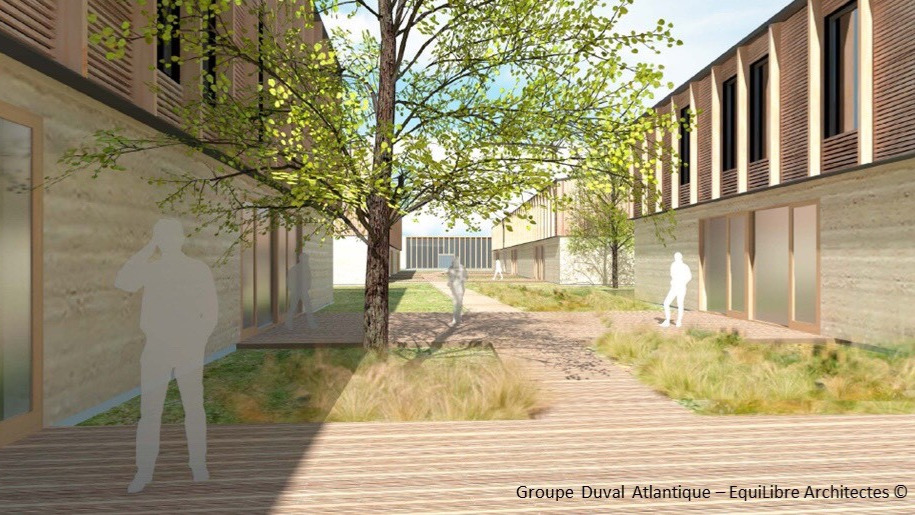 Description
Materr'UP is an industrial start up company which develops and manufactures low carbon constructive materials.
Materr'UP supplies low carbon concrete to constructors. For same mechanical performances, this concrete allows decreasing by 80% CO2 emission vs conventional. 3 main reasons: - clay cement is not heated; - implementation on construction site: no transport; - cooling properties. Materr'UP's binder is based on patented "Crosslinked Clay Cement" technlogy which enables emplemenation of performing, innovating and economical constructive solutions. Our technology converts pit clay and excavated material into low carbon concrete. Thus, Materr'UP proposes two constructive solutions: - self-compacting pit clay based concrete - self compacting on-site raw earth based concrete
Available in
France,
Status
Tested implementation
---