Contact information
About the company
Type
Startup or self-employed
Members type
innovator

Headquarters
1012 Lausanne, Switzerland
Company size
5
Founders
1
Founded
2016
SDG's
Affordable and clean energy
Website
http://ledsafari.com
Alliance member
LEDsafari
---
LEDsafari develops innovative solar training modules to train people in remotes areas, faster and better.
LEDsafari is an educational technology company based out of Lausanne. It develops training and educational materials on sustainable technology (currently solar technology) and provides services to schools, social organizations (NGOs, foundations) and local governments. LEDsafari's clients are based in Switzerland, France, the Netherlands, Germany, Sweden, USA, India, Rwanda, Angola, USA, Spain and Jordan.
Solar DIY lamp kit for rural areas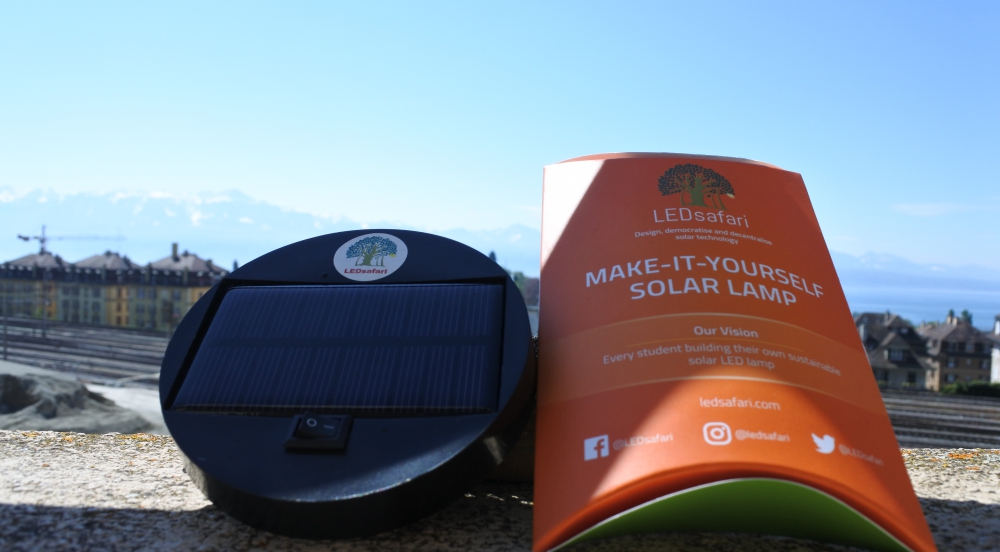 Description
Easy and fun to build these solar powered lamp using locally available materials.
The kit consist of only 6 components and can be build by anyone without technical knowledge. These kits are used to learn about solar as well as build and use the lamp.
Categories of application
Affordable and clean energy
Sector of application
Clean energy production
Status
Implemented
---