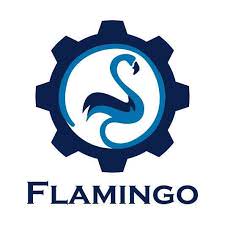 About the company
Type
Startup or self-employed
Members type
innovator

Headquarters
Saishwar Apartment, Chhatrapati Shivaji Maharaj Rd, Bhavani Peth, Shobhapur, Kasba Peth, Pune, Maharashtra 411011, India
Company size
10
Founders

Founded
2013
SDG's
Affordable and clean energy
Responsible consumption and production
Social

Documents

Website
flamingoindustries.com
Alliance member
Flamingo Industries
---
We endeavor to provide innovative Heating systems that harness the renewable resources available on our planet
To develop and iterate heating systems ,provide supply chain solutions for the same and to recycle Aluminium and other possible metals using renewable energy .
An aluminium melting and recycling furnace powered by renewable biomass briquettes.
Flamingo Industries have designed high efficiency furnaces that enable to melt and recycle aluminium using a biomass briquets as fuel instead of fossil fuel.