Contact information
About the company
Type
Startup or self-employed
Members type
innovator

Headquarters
50933 Cologne, Germany
Company size
46
Founders
Simon Koopmann, Fabian Potratz, Philipp Goergens, Moritz Cramer, Philipp Erlinghagen
Founded
2017
SDG's
Website
envelio.de
Alliance member
envelio
---
Intelligent Grid Platform - Digital transformation of energy distribution grids
envelio develops the Intelligent Grid Platform (IGP) to enable distribution grids for the mass integration of renewable energy sources and new loads like charging points or heat pumps. The IGP combines optimization and machine learning algorithms from 5 PhD theses for a new level of scalability, performance and solution quality in grid planning and operation processes.
Intelligent Grid Platform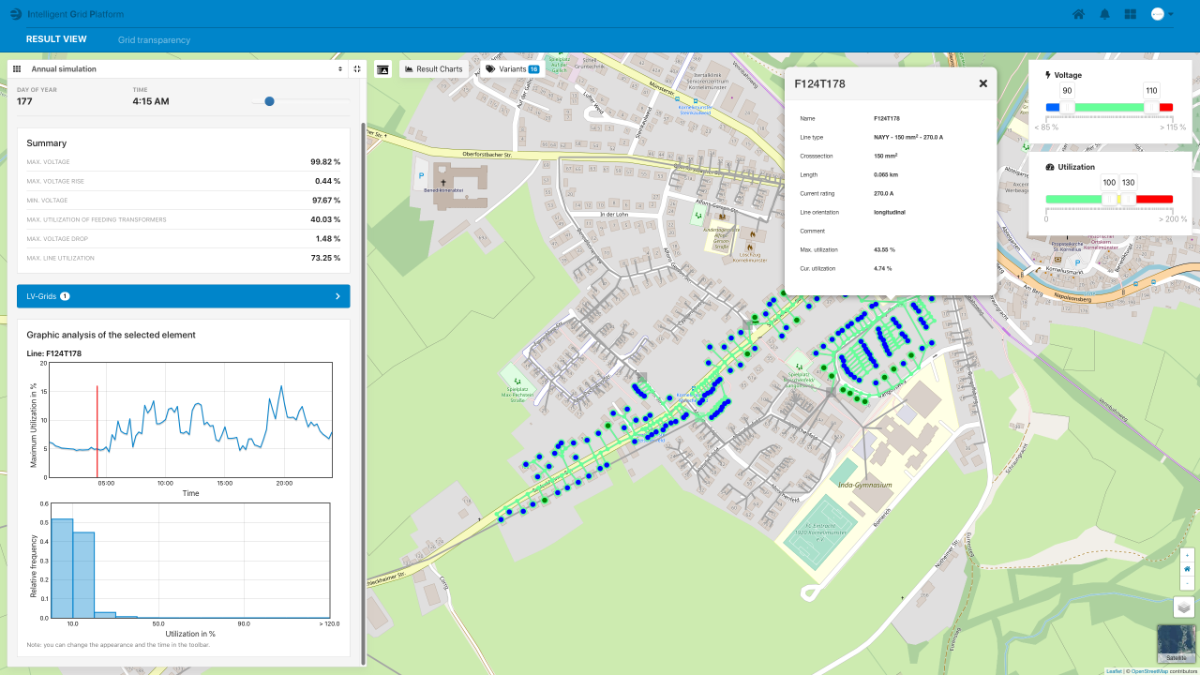 Description
A modular software framework that digitizes and automates existing grid planning and operation processes
The Intelligent Grid Platform (IGP) is a digital assistance system that supports grid operators in their technical grid planning and operation processes. By connecting multiple, formerly isolated data sources and using data cleaning algorithms based on machine learning, the IGP creates a digital twin of the entire grid. With this grid model, workflows at distribution grid operators can be improved enormously. Up until now, many grid planning and operation processes involve significant manual input which is very time consuming. With the IGP, these processes can be largely automated. As a result, e.g. the time required to evaluate new connection points for renewable generators is reduced from several days to a couple of minutes. Furthermore, the IGP completely integrates Smart Grid technologies in the grid operator's toolbox. So the IGP contributes significantly to the success of the energy transition, as it enables a much faster and more cost-efficient system integration of renewables.
Available in
Worldwide
Status
Implemented
---