Contact information
Alliance member
EINHUNDERT Energie
---
EINHUNDERT delivers solar as a service and adjacent digital metering services to multi-tenant and commercial buildings at scale.
Thereby we introduce the Energiewende to the millions of people living or working in rental and shared spaces.
Local consumption of solar PV is significantly cheaper than purchasing power from the Grid - by an increasing margin (solar tech prices go down, grid power prices go up). This holds true in Germany and many other countries.
By introducing a solar as a service model with benefits for landlords, we transfer the concept of local consumption to rental buildings. In addition to instant margins, we create a local lockin effect, as we effectively become the building's exclusive power metering operator for 25+ years. This puts us in prime position to profit from the rollout of electric heat pumps and e-car charging stations across our building portfolio.

100.solarhaus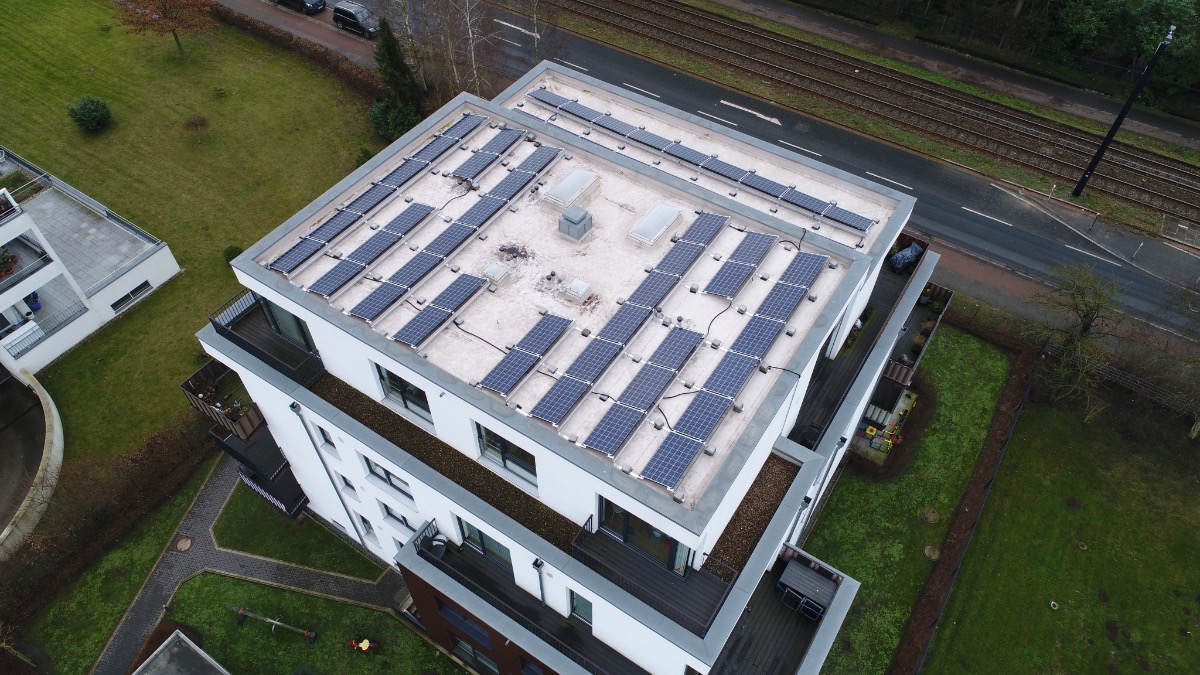 Description
Solar as a service for multi-tenant buildings with an adjacent digital metering service.
EINHUNDERT delivers a bundle of 1] onsite PV power supply with 2] live metering for power, heat and water to multi-party buildings in urban areas. We provide this bundle 'as a service', meaning that we take care of technology planning, financing and installation. Once the hardware is in place, our unique 100.live data platform takes over: all energy flows in the building are tracked and processed in real time; each tenant can control his solar usage, overall energy costs and consumption via mobile app; the property manager has a live view on building efficiency, heating maintenance requirements and tenant cost allocation. Thanks to our rigid process standardization and automated 100.live platform, we are able to profitably introduce our service even to smaller buildings with less than 10 tenants rather than only to lighthouse projects. This means that our service is among the first to spread PV and metering tech to the urban mass market, where most people and companies reside in shared building spaces.
Available in
Germany,
Status
Implemented
---