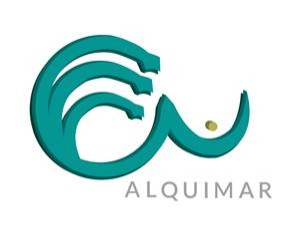 Contact information
About the company
Type
Company
Members type
innovator

Headquarters
98, 77537 Cancún, Q.R., Mexico
Company size
10
Founders
Luis Miguel Masiá Nebot
Founded
2017
SDG's
Social

Website
alquimar.com.mx
Alliance member
Alquimar
---
Committed to the innovative and sustainable development of marine resources
We take advantage of the algae's benefits for your health.
We are a company committed to the innovative and sustainable development of marine resources such as algae; In this way we seek the recreation of a new industry at a national level, achieving a complete chain of ecological processing from its collection to its transformation into products and by-products with high added value.
Our objective is to generate an innovative process for obtaining sodium alginate by Sargassum sp. Taking advantage of this algae in the most efficient way and avoiding environmental, social and economic problems in the Coasts of Quintana Roo and the Caribbean Sea.