Contact information
About the company
Type
Company
Members type
innovator

Headquarters
8200 Aarhus N, Denmark
Company size
26
Founders
Ole Green
Founded
2015
SDG's
Responsible consumption and production
Website
agrointelli.com
Alliance member
AGRO INTELLIGENCE ApS
---
Danish development company with focus on Sustainable Intensification for arable farming.
Agro Intelligence ApS is a Danish company, founded in June 2015 by Ole Green, CEO. The goal of the company is to transform new agricultural knowledge into products and technology platforms that can be used directly in the fields. Agro Intelligence creates revolutionary and radical innovation for arable farming within Automation, Navigation and Vision.
Robotti - autonomous implement carrier for field operations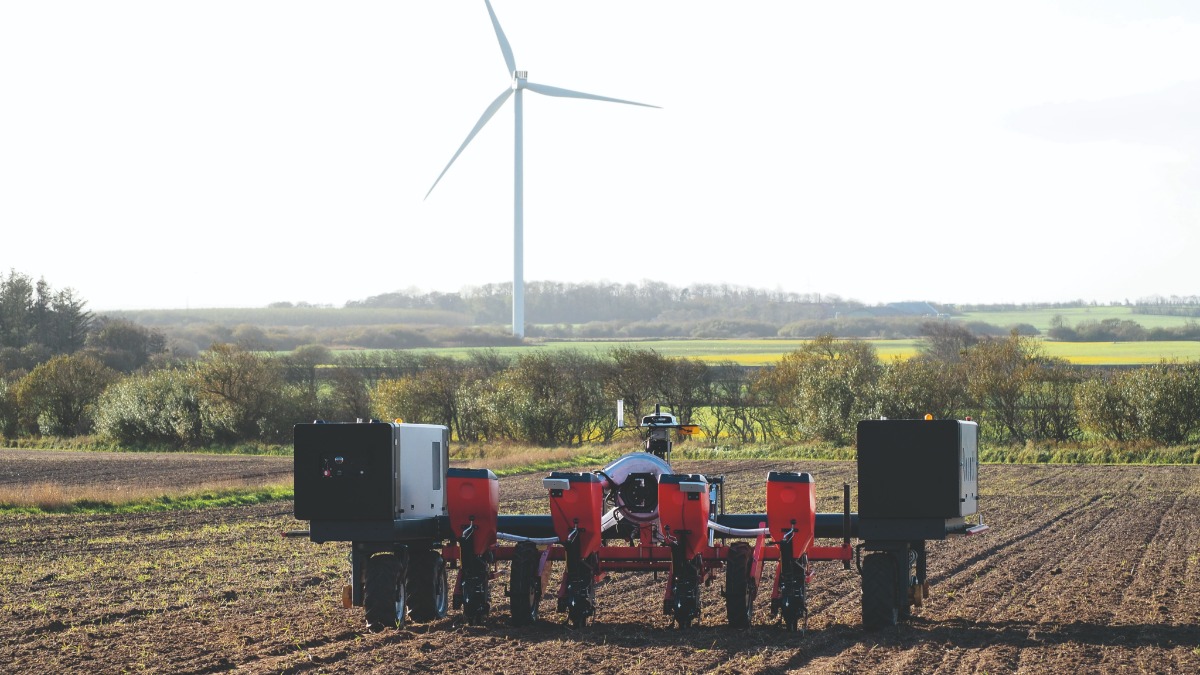 Description
Light-weight autonomous agricultural robot tool carrier with intelligent implements for a more sustainable agriculture.
Robotti has been developed in order to support the farmers towards a more financially and environmentally sustainable future as it can run at any time of the season with minimized risk of environmental threats. The feasibility of the platform is not only for high value crops, but also widely applicable for low value bulk crops with high area volume impact. Robotti is an important tool towards achieving soil improving cropping systems as it is able to perform high accuracy site-specific agricultural operations in order to minimize the risk of erosion, soil compaction, and overall to lower environmental impacts as a result of light weight and low energy usage per area unit. The short-term objectives are to supply the modern small, medium and large-scale farmers with a feasible automated tool carrying platform for performing seedbed preparation, seeding, planting, weeding, fertilizing, mowing, and crop care in a site-specific manner. Robotti is applicable in a conservation agricultural context as well as in an organic application if requested by farmers. And with its low weight it can run at any time of the season with no risk of soil compaction. The long-term objectives are to supply with a complete automated light-weight farming system that allows to eliminate soil compaction and soil erosion, optimize working hours and costs as well as to minimize the use of chemical applications during agricultural operations (i.e. the primary tillage, seeding, or weeding) of arable crops as cereals, forage, and root crops.
Available in
Eastern Europe, Northern Europe, Southern Europe, Western Europe,
Categories of application
Responsible consumption and production
Sector of application
Agriculture and farming for food production, Primary resources management
Status
Tested implementation
---