Contact information
About the company
Type
Startup or self-employed
Members type
innovator

Headquarters
93120 La Courneuve, France
Company size
44
Founders
Guillaume Fourdinier & Gonzague Gru
Founded
2015
SDG's
Responsible consumption and production
Website
http://agricool.co
Alliance member
Agricool
---
Agricool's mission is to grow local, tasty and pesticide-free fruits and vegetables for everyone.
Our solution transforms shipping containers, creating a veritable paradise for fruits and vegetables, including the best lighting, the best air quality, the best irrigation, etc. This enables us to farm in a manner that is 120 times more productive than traditional fields, without pesticides, consuming 90% less water, and using only renewable energy. We've started with strawberries and will soon be growing all kinds of fruits and vegetables. The end result is excellent strawberries, harvested at maturity just down the street from the consumer.
Strawberries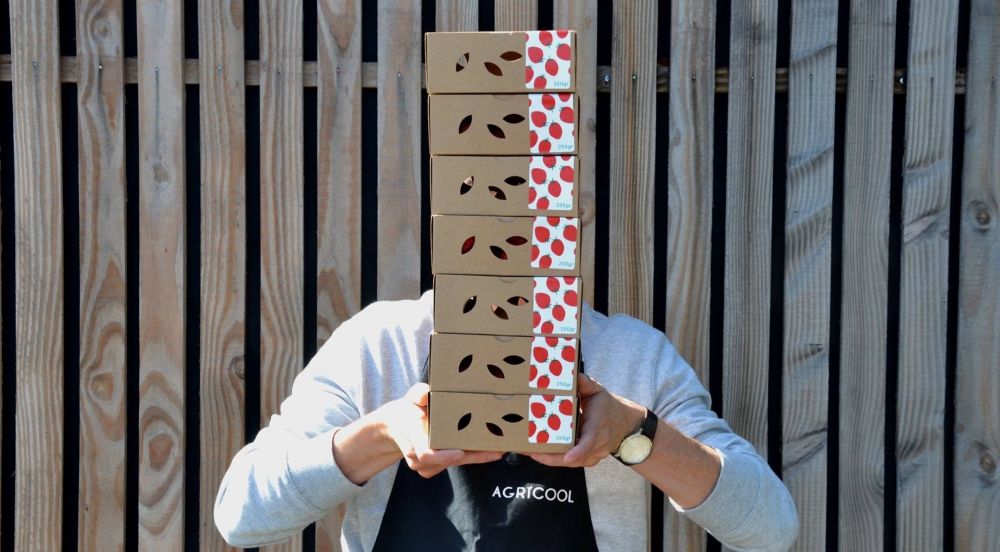 Description
Zero pesticide / Zero GMO / Zero transport
For the moment, we produce tasty and plumpy strawberries. Tomorrow, it will be a wide range of delicious fruits and vegetables.
Categories of application
Responsible consumption and production
Sector of application
Agriculture and farming for food production
Status
Tested implementation
---