02
SpinDrive provides highly efficient electrical drivetrains with frictionless magnetic bearings for original equipment manufacturers (OEM).
Core components in SpinDrive's drivetrain product are a magnetic bearing controller and a displacement sensor, which are the key parts of the AMB (active magnetic bearing) system: magnetic bearing controller constructs of control and power electronics packaged in a compact embedded high-performance device. The controller measures machine operation using a displacement sensor up to 100 000 times in a second and sends suitable control commands to the magnetic bearing coils accordingly. The controller is designed using the latest research results to allow good manufacturability and cost efficiency. Moreover, SpinDrive's technology provides easy integration with Internet of Things (IoT) services. The solution includes sensors and controller, which can integrate online equipment condition monitoring. The analyzed operational data will prevent equipment breakdown and eliminate associated costs.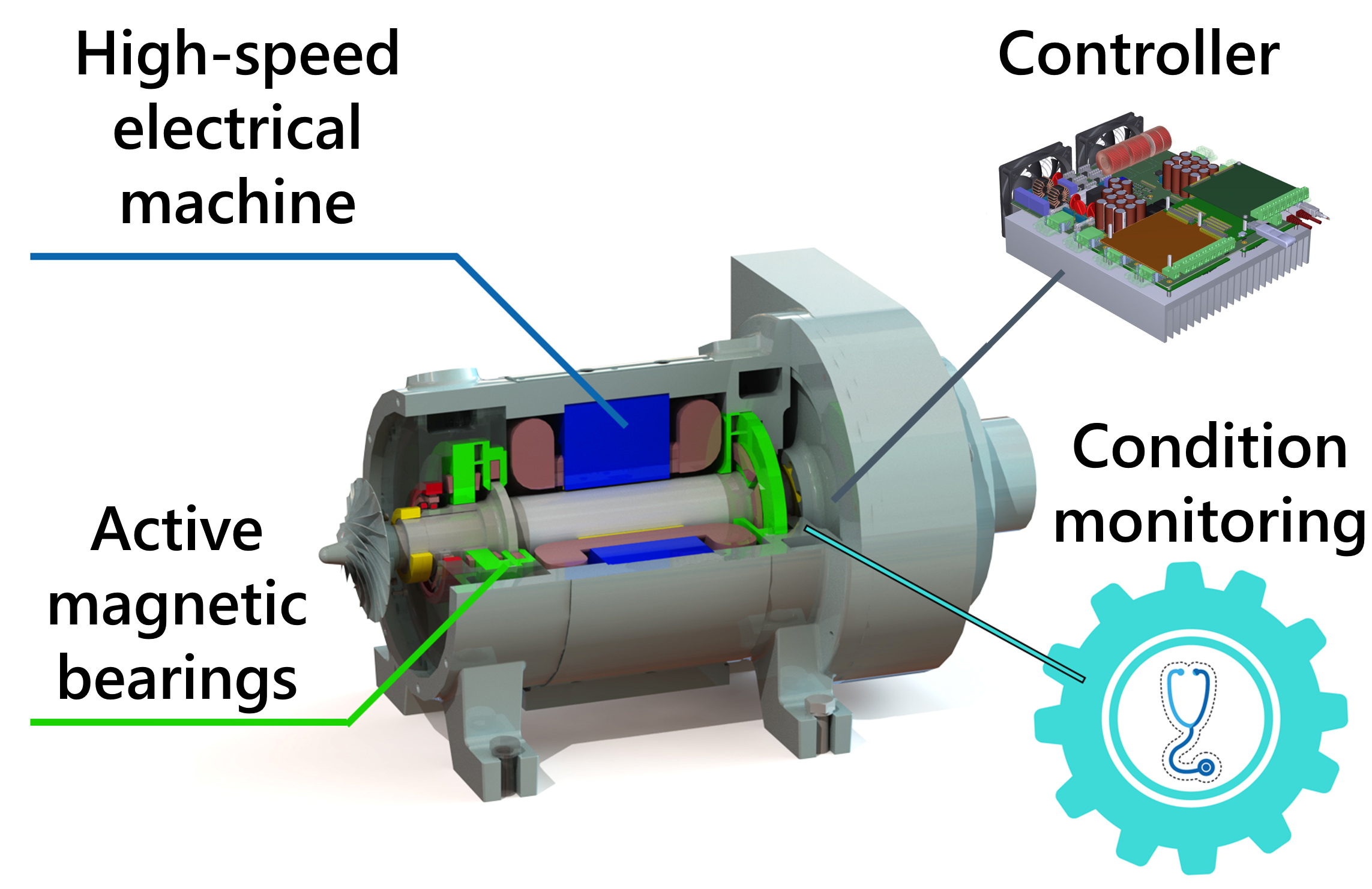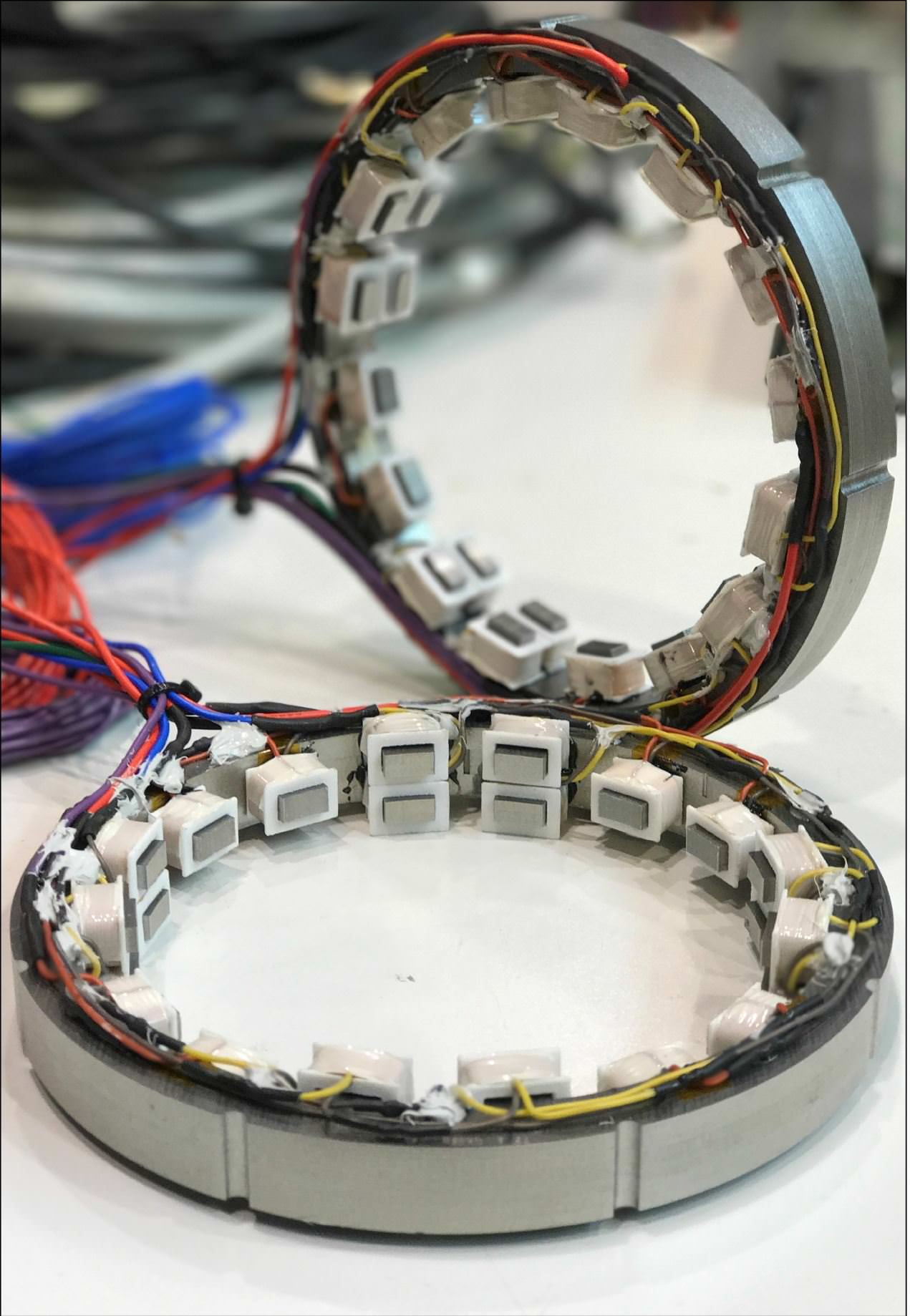 03
Key features
•

Energy efficient drivetrain due to the frictionless operation.

•

Oil-free thus eliminating the risk of end product contamination.
04
Profitability
•

Reduces up to 35% of operating costs in 20 years due to lower electricity consumption and maintenance-free operation.

•

Savings from 12%-20% on annual electricity consumption.
05
Categories of Application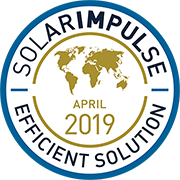 Company Profile

Headquarters
54100 Lappeenranta, Finland
SDG's of Application
Maturity Stage
Medium and large scale commercialization
Small scale commercialization
Initial market commercialization
Prototype testing in the real world
Prototype testing 1:1 in the lab
Networking Partner
Accelerace
Thinkers and doers with a mission to improve the quality of lives and our environment through innovation.

Europe
Andorra, Albania, Austria, Åland, Bosnia and Herzegovina, Belgium, Bulgaria, Belarus, Switzerland, Czechia, Germany, Denmark, Estonia, Spain, Finland, Faroe Islands, France, United Kingdom, Guernsey, Gibraltar, Greece, Croatia, Hungary, Ireland, Isle of Man, Iceland, Italy, Jersey, Liechtenstein, Lithuania, Luxembourg, Latvia, Monaco, Republic of Moldova, Montenegro, Republic of Macedonia, Malta, Netherlands, Norway, Poland, Portugal, Romania, Serbia, Russia, Sweden, Slovenia, Svalbard and Jan Mayen, Slovakia, San Marino, Ukraine, Vatican City, Kosovo,
The information set out above, is solely for the purposes of information and the Solar Impulse Foundation does not provide any guarantee as to its authenticity, completeness or accuracy. This information does not constitute investment advice or a recommendation to buy into, transact or to enter into any agreement with any of the parties or persons mentioned above. Potential investors or interested parties are solely responsible for their investment or business decisions and for performing any due diligence required by the circumstances.