02
Lungs of the City is an energy efficient purification technology for large-scale elimination of air pollution in urban areas.
The technology can be invisibly integrated into the urban tissue (tunnels, parkings, public buildings, stations, street furniture), it is based on an energy-efficient positive ionization technology that captures fine particles and ultrafine particles without the use of traditional filtering techniques. Installation of Lungs of the City at air pollution hot-spots, such as parking garages, tunnels, train and bus stations, and busy traffic junctions, has been shown not just to reduce emission at these locations, but also to contribute to the overall improved air quality in the urban environment.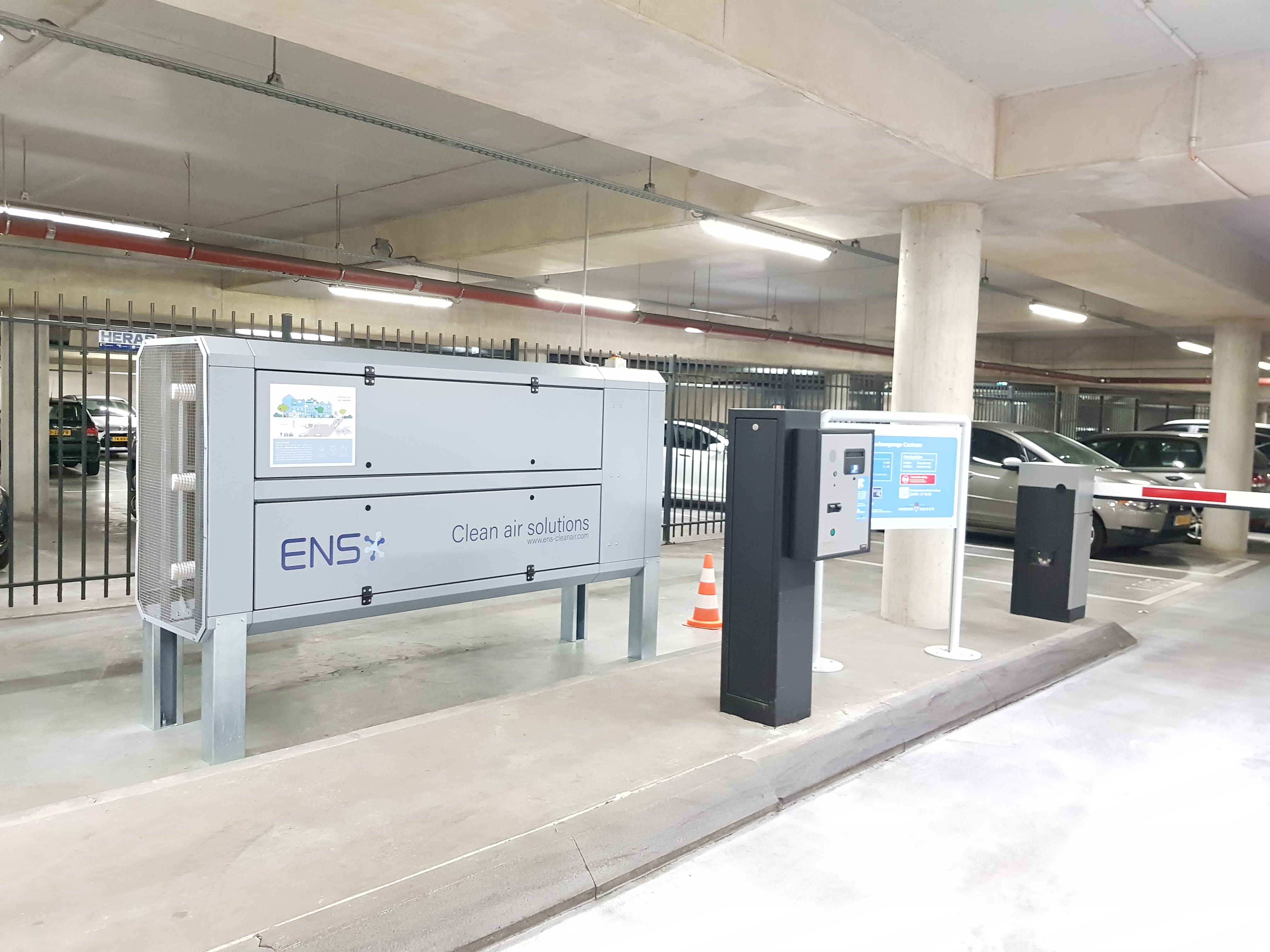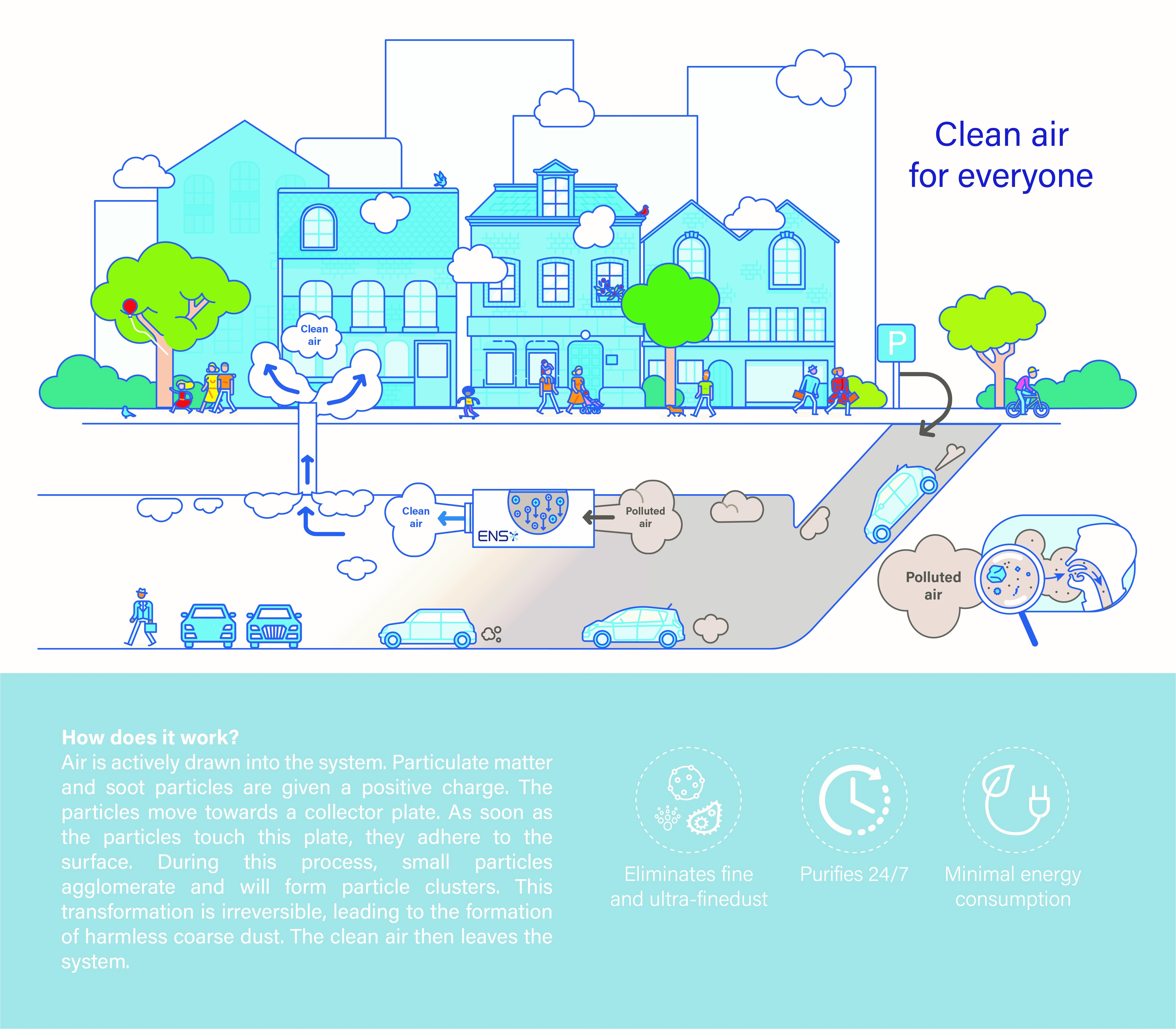 03
Key features
•

Reach a 80% reduction in energy consumption compared to conventional air cleaning technologies

•

A PM (particulate matter) reduction of more than 50% locally
04
Profitability
•

Air quality improvement will lead to a fourfold saving in health costs, 5 trillion dollars worldwide
05
Categories of Application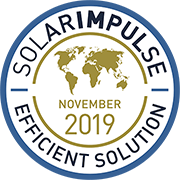 Company Profile

Headquarters
5431 EC Cuijk, Netherlands
SDG's of Application
Maturity Stage
Medium and large scale commercialization
Small scale commercialization
Initial market commercialization
Prototype testing in the real world
Prototype testing 1:1 in the lab
Looking For
The information set out above, is solely for the purposes of information and the Solar Impulse Foundation does not provide any guarantee as to its authenticity, completeness or accuracy. This information does not constitute investment advice or a recommendation to buy into, transact or to enter into any agreement with any of the parties or persons mentioned above. Potential investors or interested parties are solely responsible for their investment or business decisions and for performing any due diligence required by the circumstances.