02
ECOncrete® provides a revolutionary science-based approach to eco-engineering.
ECOncrete® is a series of concrete mixes and science-based designs which provide suitable biological and environmental conditions for the development of rich and diverse floral and faunal communities, while providing structural function and complying with all standards for marine construction. The solution is also providing robust, environmentally sensitive concrete solutions for the ever-growing Climate Change threats such as sea-level rise and superstorms. The core innovation is a suite of science-based bio-enhancing concrete admixtures, complex surface textures, and 3D designs that act in synergy to increase the ecological value of breakwaters, seawalls, pier piles and alike, while improving their structural performance. The technology was validated through numerous prolonged evaluation studies conducted simultaneously in temperate and tropical environments, exhibiting good results.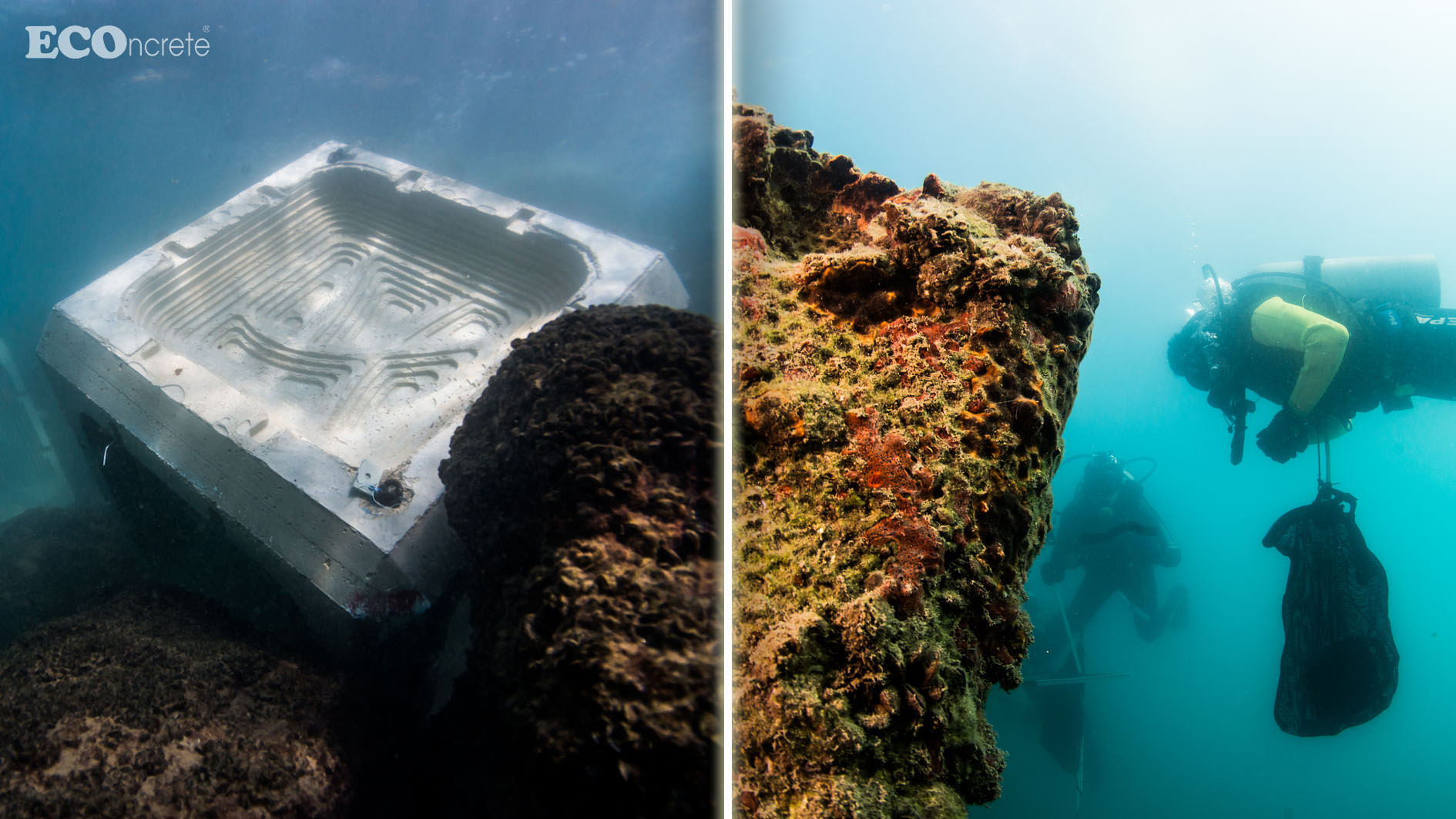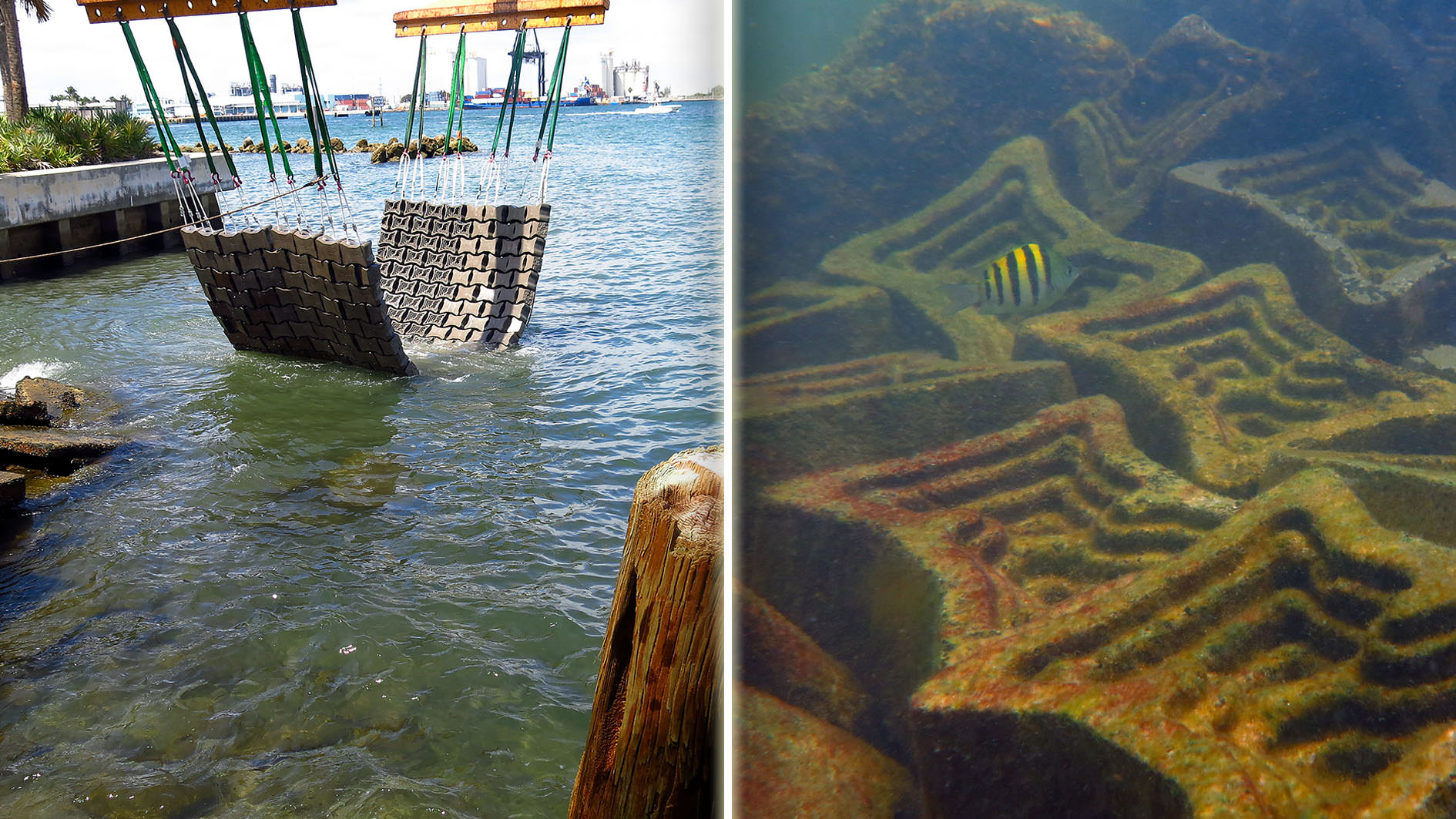 03
Key features
•

A substantial reduced carbon footprint, 80% less, compared to Standard Portland cement-based concrete

•

Enhance biological processes such as biocalcification and photosynthesis which facilitate CO2 assimilation

•

Gains an average of 2.5 kg of biogenic buildup per m2/year
04
Profitability
•

Decreases overall project mitigation costs by over 50%

•

In the long term it decreases maintenance costs
05
Categories of Application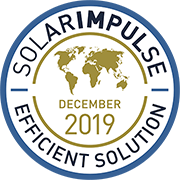 Company Profile

Headquarters
Tversky St 8, Tel Aviv-Yafo, Israel
SDG's of Application
Maturity Stage
Medium and large scale commercialization
Small scale commercialization
Initial market commercialization
Prototype testing in the real world
Prototype testing 1:1 in the lab
Networking Partner
European Union


The EU, through its funding programmes, supports the development of innovations and technologies that help combat climate change, protect the environment and ensure a sustainable development and growth.
The information set out above, is solely for the purposes of information and the Solar Impulse Foundation does not provide any guarantee as to its authenticity, completeness or accuracy. This information does not constitute investment advice or a recommendation to buy into, transact or to enter into any agreement with any of the parties or persons mentioned above. Potential investors or interested parties are solely responsible for their investment or business decisions and for performing any due diligence required by the circumstances.