02
Feed additive leads to reduced methane and ammonia production in ruminants that leads to better energy and protein use and consequently improved productivity in the animals.
Plant extracts from medicinal herbs and spices, which are effective, innovative, easy to use and safe. Research trials demonstrate AGOLIN's potential to positively influence the rumen microbiota. In addition to increased productivity, animal welfare is improved and reduced feed costs for farmers. In the trial carried out by INRA (Institut National de la Recherche Agronomique) in France, the supplement reduced the methane production in dairy cows by 30%. Feeding the world's cattle population with this completely natural product would reduce total greenhouse gas emissions by 1%.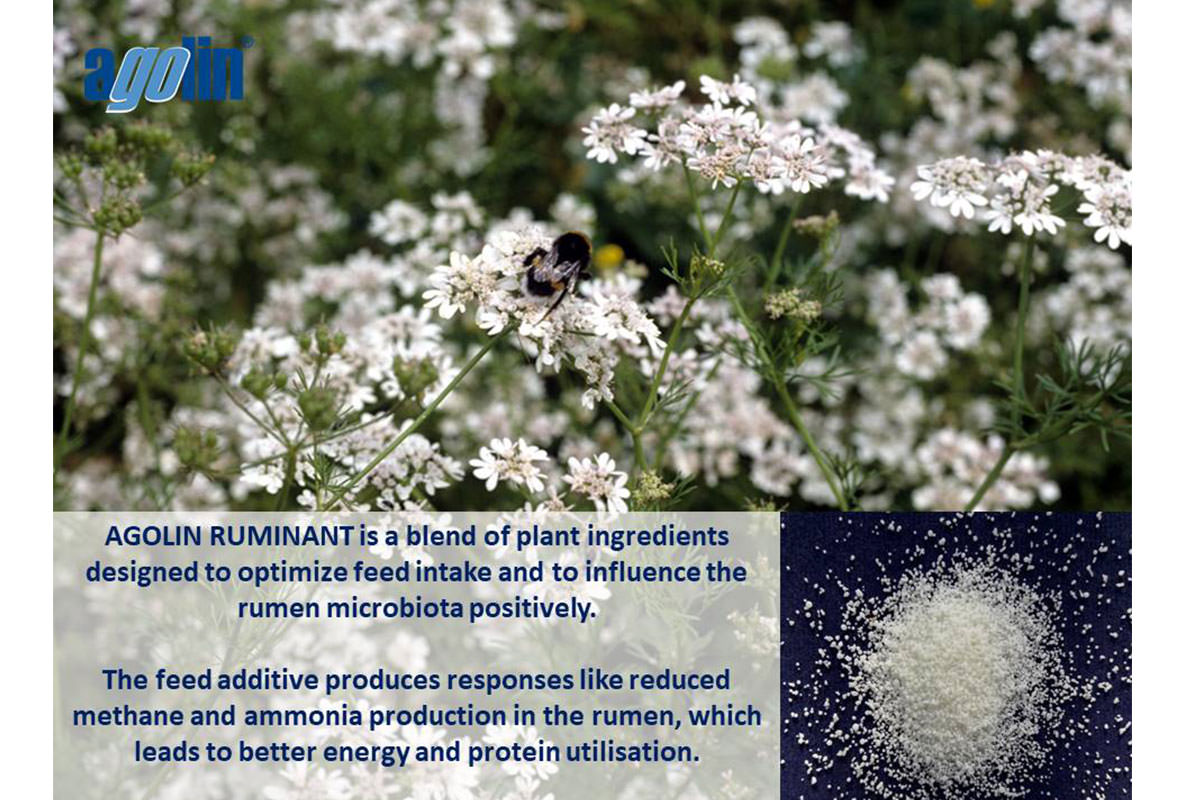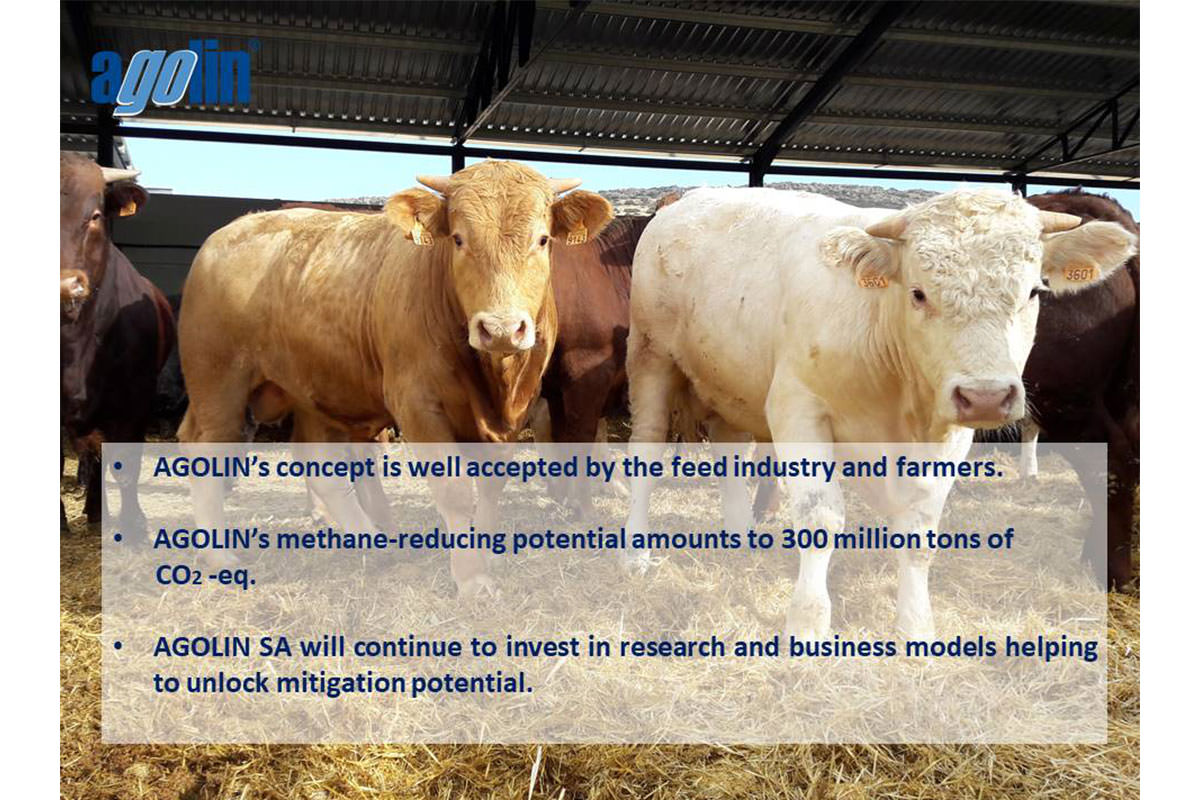 03
Key features
•

Scientifically proven effect to reduce methane in dairy cows and beef cattle.

•

Scientifically proven effect on feed efficiency (better use of resources) and milk production.

•

First independently assessed and certified feed additive to significantly reduce methane.

•

In use in several markets.

•

Reduction of 300 million tonnes of GHG emissions if fed to the world's cattle population.
04
Profitability
•

Increased milk yield and feed efficiency of 3 - 5 % observed in dairy cows.

•

Reduced feed costs
05
Categories of Application