02
SOLVAir® is a highly efficient flue gas-cleaning solution using Sodium-Based Sorbent for Air Pollution Control by dry injection.
Effective and simple, the SOLVAir® sodium-based solutions is a dry sorbent injection process for air emission control. When in contact with flue gases, it effectively neutralizes the acids to mitigate pollutants. The acid neutralization reaction begins as soon as the sodium-based solution is in contact with the acid gases. With a bag filter, the sodium bicarbonate forms a homogeneous layer on the whole filtrating surface (filtration cake). This allows for the efficient neutralization of the acid gases while complying with the strictest emission limits and optimizing sorbent consumption. Thanks to its thermal activation, the milled sodium-based product succeeds in achieving the highest abatement rates of acids with a very low excess. This result is achieved by a fully dry system, with a silo, an injection system and a filter as equipment.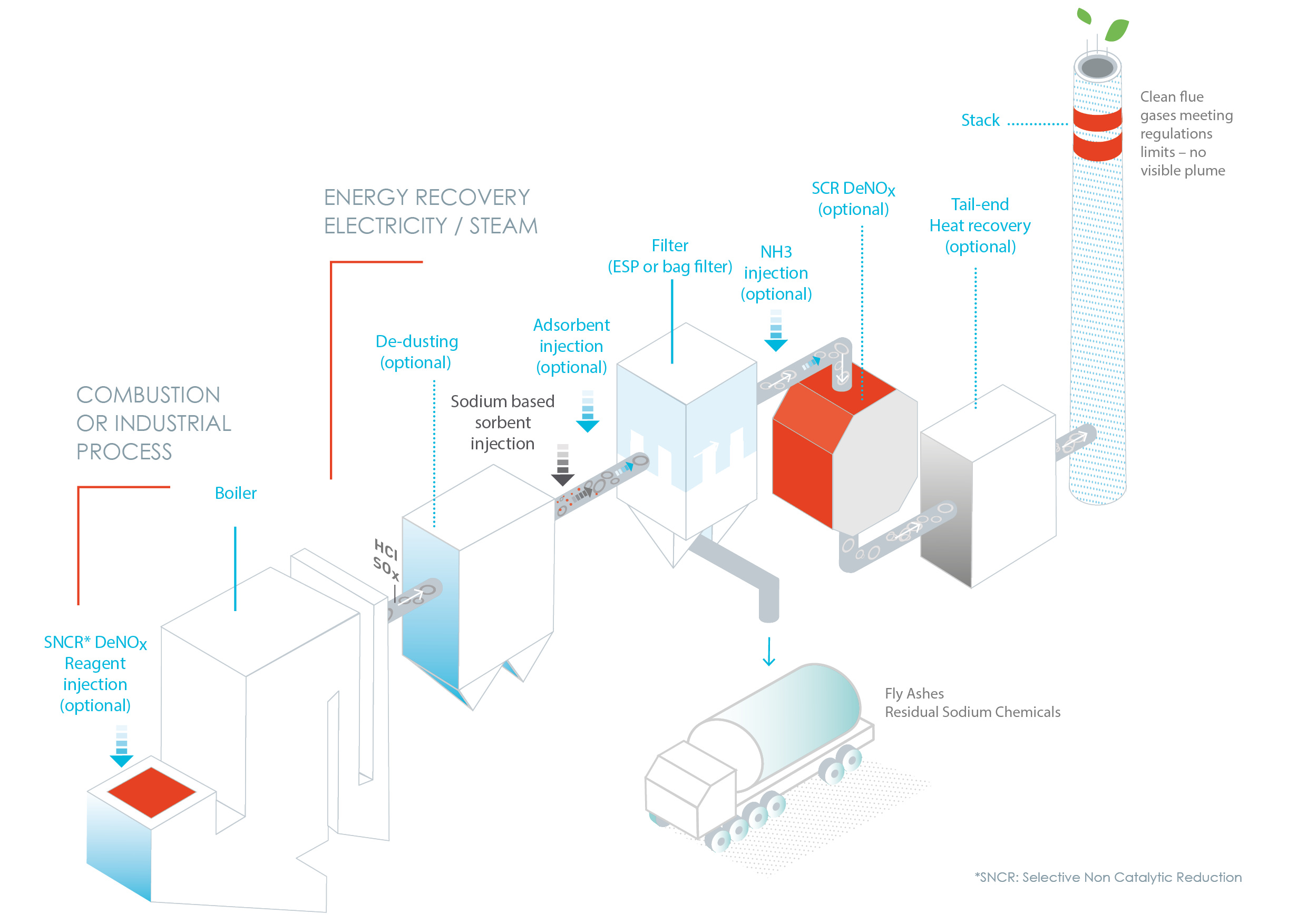 03
Key features
•

Safe reagent and low space requirement.

•

Fully compatible with the most efficient nitrogen oxide (NOx) mitigation technology.

•

Additional benefits in sulfur oxide SOx (SO2+SO3) and hydrochloric acid (HCI) mitigation.
04
Profitability
•

Lime/limestone is cheaper as a sorbent but requires up to 40% more than bicarbonate for the same reaction.

•

Generates twice less residue.
05
Categories of Application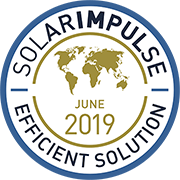 Company Profile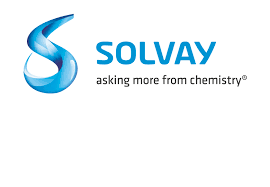 By
Solvay
Headquarters
1000 Brussels, Belgium
SDG's of Application
Maturity Stage
Medium and large scale commercialization
Small scale commercialization
Initial market commercialization
Prototype testing in the real world
Prototype testing 1:1 in the lab
Looking For
The information set out above, is solely for the purposes of information and the Solar Impulse Foundation does not provide any guarantee as to its authenticity, completeness or accuracy. This information does not constitute investment advice or a recommendation to buy into, transact or to enter into any agreement with any of the parties or persons mentioned above. Potential investors or interested parties are solely responsible for their investment or business decisions and for performing any due diligence required by the circumstances.