02
S-Boost is a class of innovative macro molecules designed to shape soil's physical properties around the seed.
The solution favors water and nutrients uptake, boosts germination and ultimately increases yield. S-boost is extracted from a leguminous plant, and its result is chemically modified by a double substitution reaction that ensures the agronomic benefit while posing no potential hazard to the environment. Its application requires the combination with other traditional ingredients typically used to protect the seed. As opposed to pesticides or other compounds derived plant hormones, its action is not biological nor systemic; it is based on a modification of the seedling's environment that starts developing just after germination. On the one hand, the application of the product guarantees very low doses per hectare (only a few grams that biodegrade in 6 to 8 months).
03
Key features
•

Outstanding resistance to moisture stress.

•

Similar returns with 13% less in nitrogen fertilizers.
04
Profitability
•

An average yield increase of 30€ to 50€ per hectare.
05
Categories of Application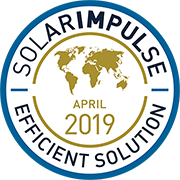 Company Profile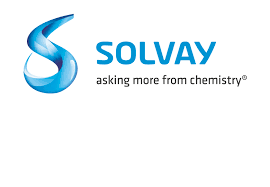 By
Solvay
Headquarters
1000 Brussels, Belgium
SDG's of Application
Maturity Stage
Medium and large scale commercialization
Small scale commercialization
Initial market commercialization
Prototype testing in the real world
Prototype testing 1:1 in the lab
Looking For
The information set out above, is solely for the purposes of information and the Solar Impulse Foundation does not provide any guarantee as to its authenticity, completeness or accuracy. This information does not constitute investment advice or a recommendation to buy into, transact or to enter into any agreement with any of the parties or persons mentioned above. Potential investors or interested parties are solely responsible for their investment or business decisions and for performing any due diligence required by the circumstances.