02
A range of electro-chlorination devices requiring only salt, water and a source of energy to produce potable water and disinfectant for remote and rural areas
Sodium hypochlorite is among the most widespread water treatment solutions, killing most pathogens and thus excellent at fighting waterborne diseases. When used according to a specific dilution matrix it can also be applied for disinfecting equipment, surfaces, clothes or even food. WATA's technology can improve hygiene and sanitation and help provide a clean water source, bringing significant benefits to rural healthcare facilities with limited access to disinfectants and potable water.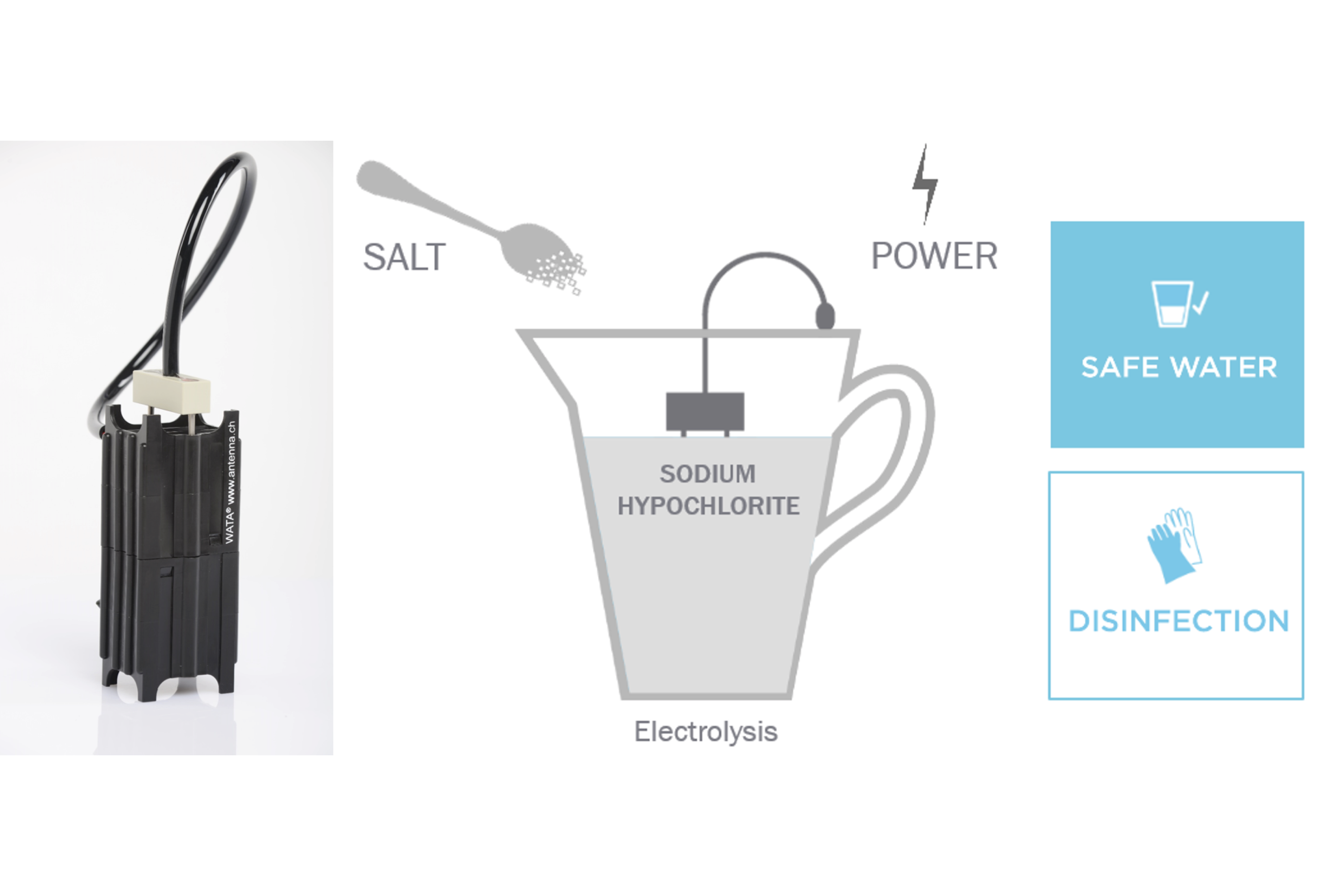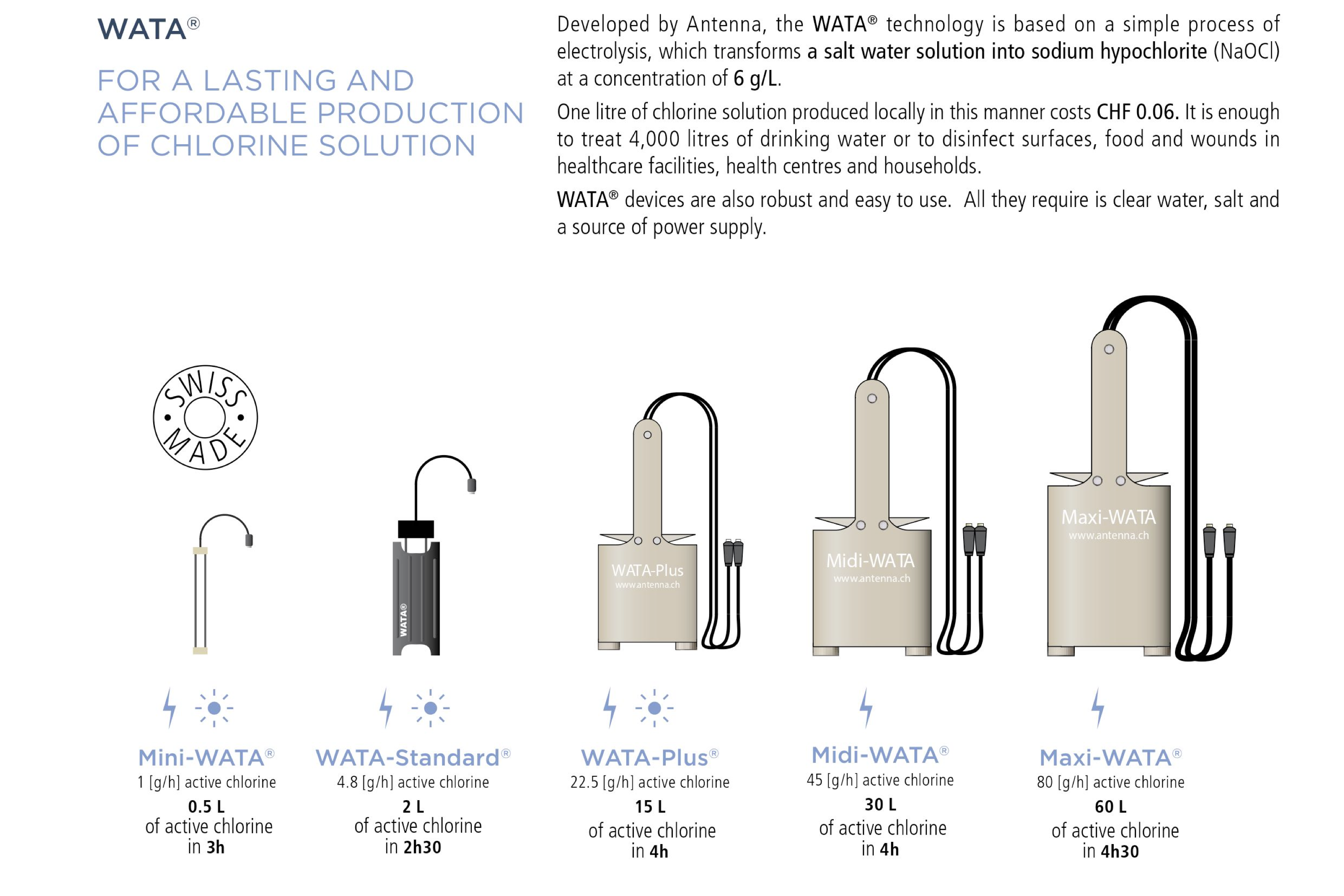 03
Key features
•

A range of devices to produce between 500 mL and 60 L of active chlorine in between 3 and 4.5 hours. 1 L of active chlorine can treat 8,000 L of water

•

Local production of potable water and disinfectant.

•

No CO2 emitted into the atmosphere by the device when operating, a good replacement for boiling water over a wood-burning stove.

•

Sturdy device, adapted to suit field work.
04
Profitability
•

Treat 4,000 L of water at a cost of USD 0.06, saving USD 2.00 per day instead of chlorine tablets.

•

Facilitated access to disinfectant and clean water leads to improved sanitation and lower healthcare expenditures.
05
Categories of Application