02
This robust, low-cost solution allows for homes to be heated reliably and cheaply in challenging high-mountain regions like the Argentinian and Bolivian Altiplano, Ladakh and Kargil in the Himalayas.
Based on proven technology, a simple solar air heater circulates air through a rock bed below the floor in a closed loop. The floor provides under-floor heating, creating an ideal temperature distribution in the room. Due to the big thermal capacity of the rock bed, rooms are heated 24h per day, even during 1-2 days without sun. No more searching for fire wood, or buying gas, no more smoke in the rooms which contributes to respiratory diseases or carbon monoxide incidents.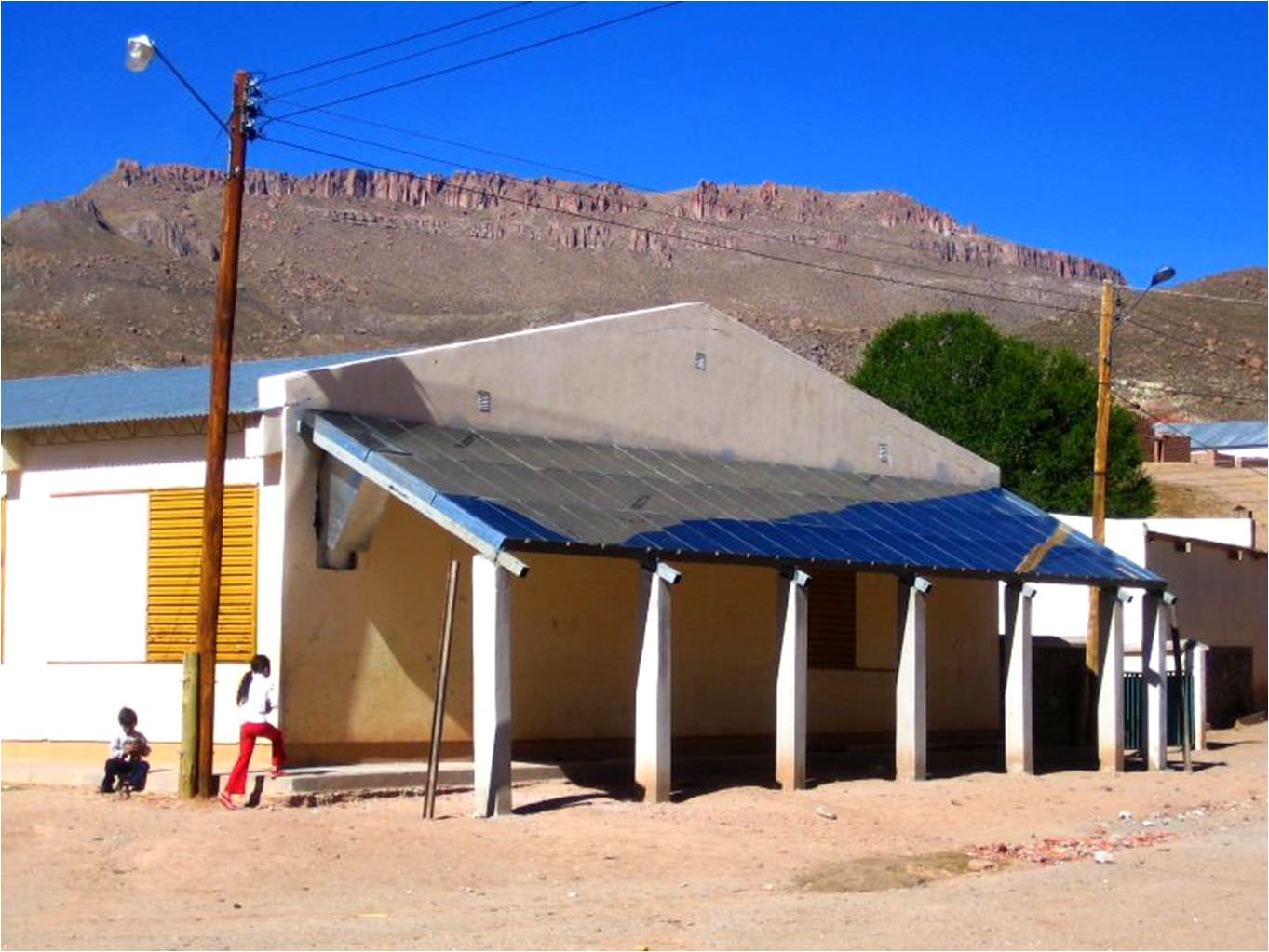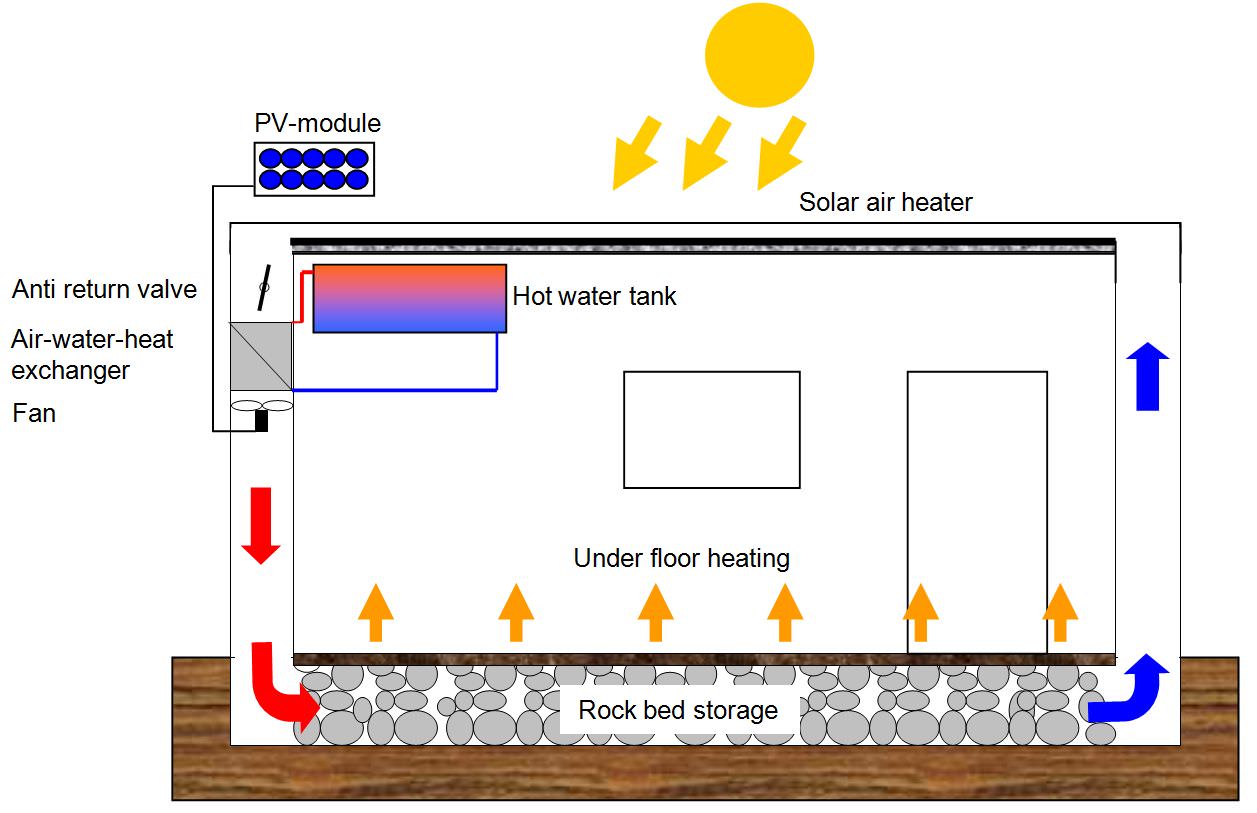 03
Key features
•

Air is used as heat transfer medium - no anti-freezing agent, no pressure at stagnation temperature in summer, no corrosion). Small leakages do not affect performance. No electronics used.

•

Modularity allows adaptation to many consumer needs from collector sizes of 2 m² to 120 m²

•

Easy to transport and assemble, due to sturdy modular design at low weight. Glass is placed during installation.

•

Rocks are available in many regions at low cost which permitting big storage heat capacity, so the heat demand can even be covered for 1-2 days without sun

•

Minimal user operation required. Just a on/off switch for the automatic fan operation in heating season.
04
Profitability
•

Depending on the region, the system saves up to 90% of the conventional fuel used for space heating, translating to 370 USD per home in Ladakh and Kargil.

•

Initial investment is paid off in 4-5 years.

•

Locally sourced and produced materials allow for easy maintenance and job creation in the region.
05
Categories of Application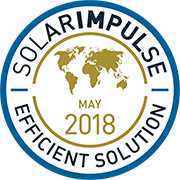 Company Profile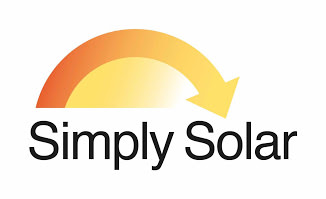 Headquarters
89344 Aislingen, Germany
SDG's of Application
Maturity Stage
Medium and large scale commercialization
Small scale commercialization
Initial market commercialization
Prototype testing in the real world
Prototype testing 1:1 in the lab
Looking For
The information set out above, is solely for the purposes of information and the Solar Impulse Foundation does not provide any guarantee as to its authenticity, completeness or accuracy. This information does not constitute investment advice or a recommendation to buy into, transact or to enter into any agreement with any of the parties or persons mentioned above. Potential investors or interested parties are solely responsible for their investment or business decisions and for performing any due diligence required by the circumstances.