02
This robust, low-cost solution allows for homes to be heated reliably and cheaply in challenging high-mountain regions like the Argentinian and Bolivian Altiplano, Ladakh and Kargil in the Himalayas.
Based on proven technology, a simple solar air heater circulates air through a rock bed below the floor in a closed loop. The floor provides under-floor heating, creating an ideal temperature distribution in the room. Due to the big thermal capacity of the rock bed, rooms are heated 24h per day, even during 1-2 days without sun. No more searching for fire wood, or buying gas, no more smoke in the rooms which contributes to respiratory diseases or carbon monoxide incidents.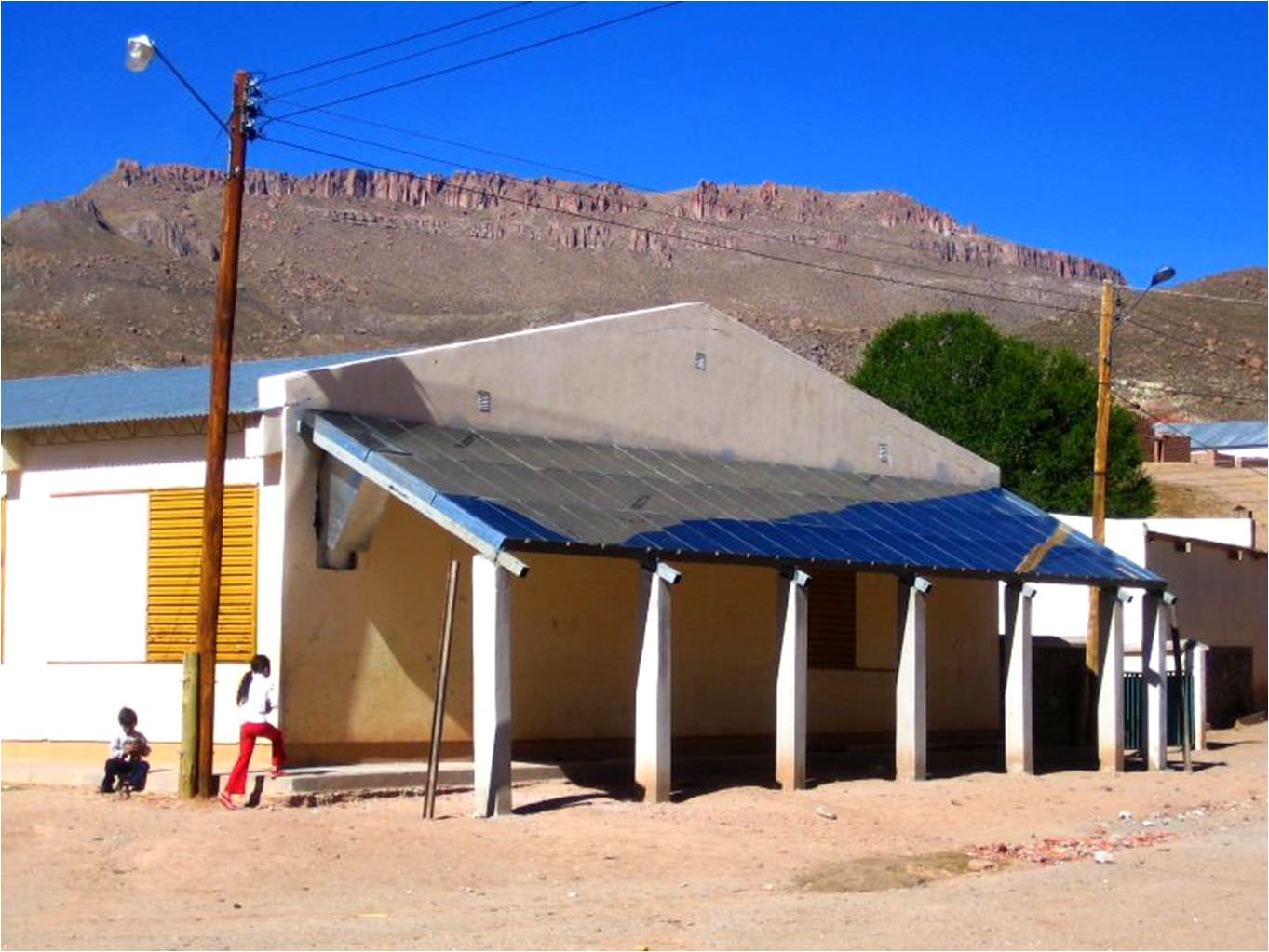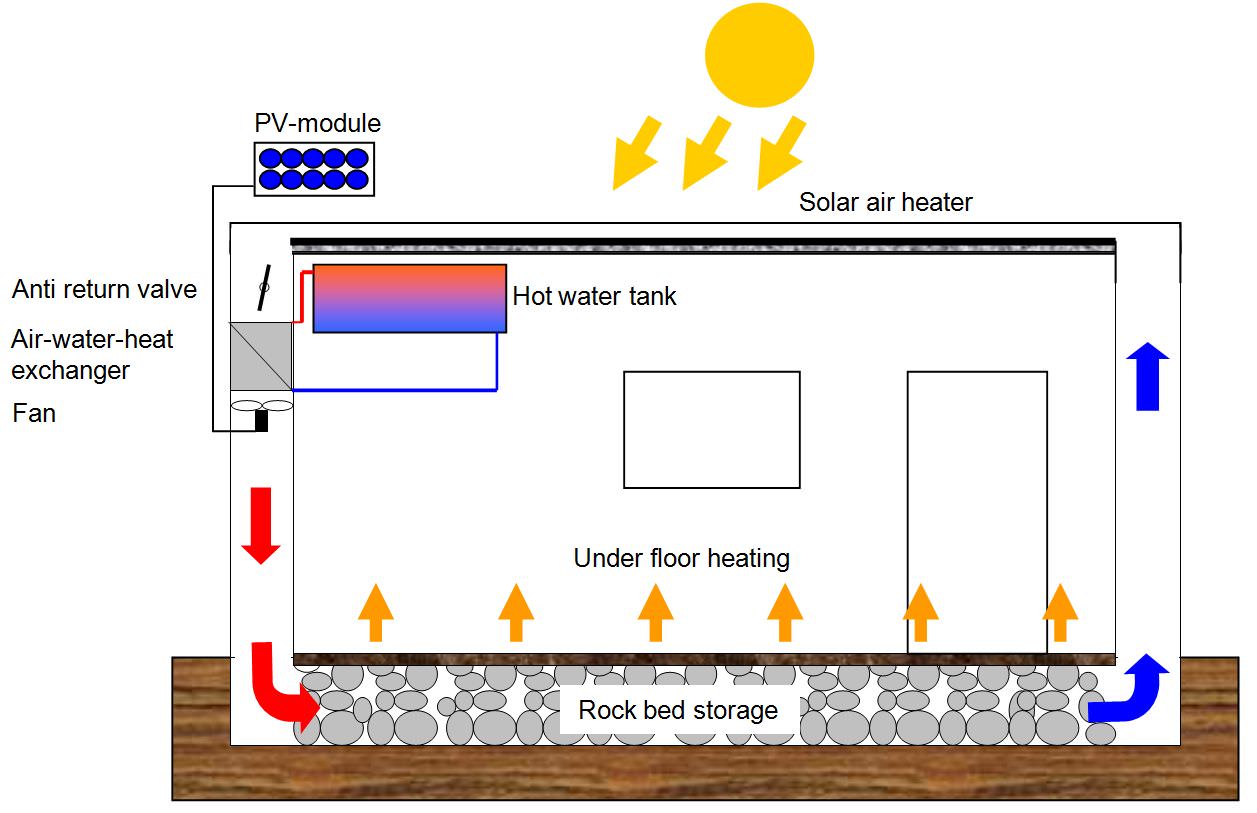 03
Key features
•

Air is used as heat transfer medium - no anti-freezing agent, no pressure at stagnation temperature in summer, no corrosion). Small leakages do not affect performance. No electronics used.

•

Modularity allows adaptation to many consumer needs from collector sizes of 2 m² to 120 m²

•

Easy to transport and assemble, due to sturdy modular design at low weight. Glass is placed during installation.

•

Rocks are available in many regions at low cost which permitting big storage heat capacity, so the heat demand can even be covered for 1-2 days without sun

•

Minimal user operation required. Just a on/off switch for the automatic fan operation in heating season.
04
Profitability
•

Depending on the region, the system saves up to 90% of the conventional fuel used for space heating, translating to 370 USD per home in Ladakh and Kargil.

•

Initial investment is paid off in 4-5 years.

•

Locally sourced and produced materials allow for easy maintenance and job creation in the region.
05
Categories of Application