02
SM100 Solar Light is a high-quality solar light for clean, and safe lighting.
SM100 is a high quality entry-level solar light that provides reliable power and lighting solution to empower people, homes and businesses that have no access to electricity. It is featured with solar panels on the back and is a light-weighted robust light. Versatile and flexible this multi-use solar light offers strap holes for head torch and bike use with +4 hours bright task light or +10 hours ambient light battery range. The SM100 can be purchased by corporate companies that want to offset their Carbon emissions.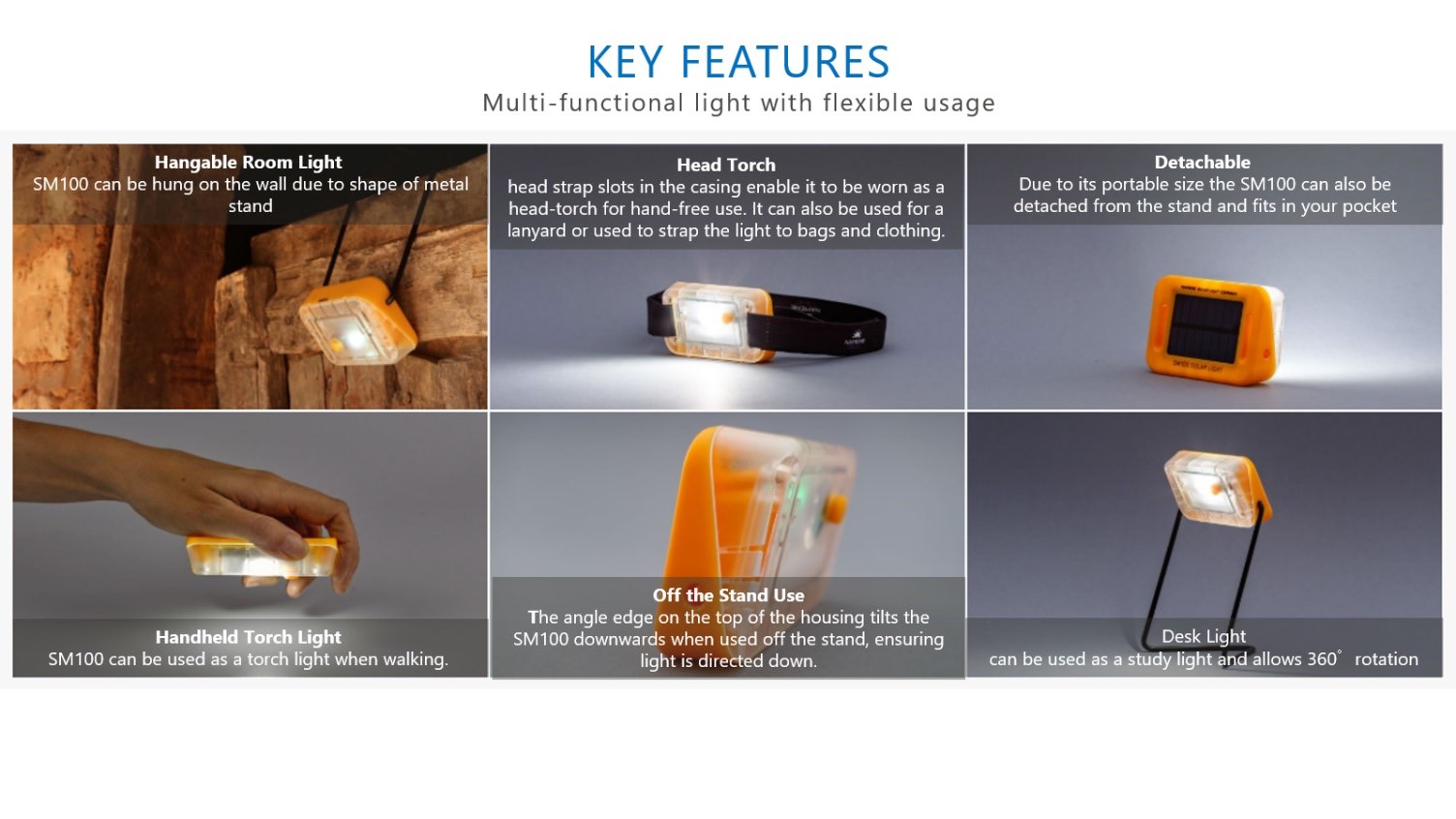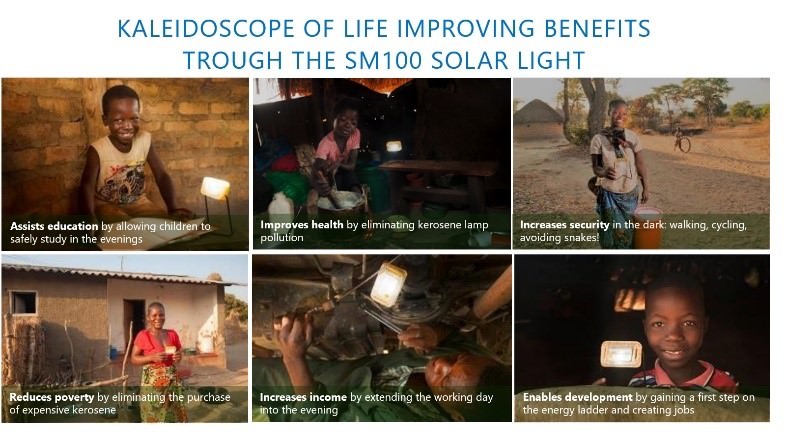 03
Key features
•

One SM100 equal to 92kg of CO2 averted
04
Profitability
•

An initial payback of approximately 8-12 weeks
05
Categories of Application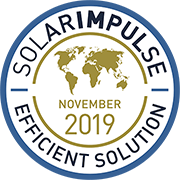 Company Profile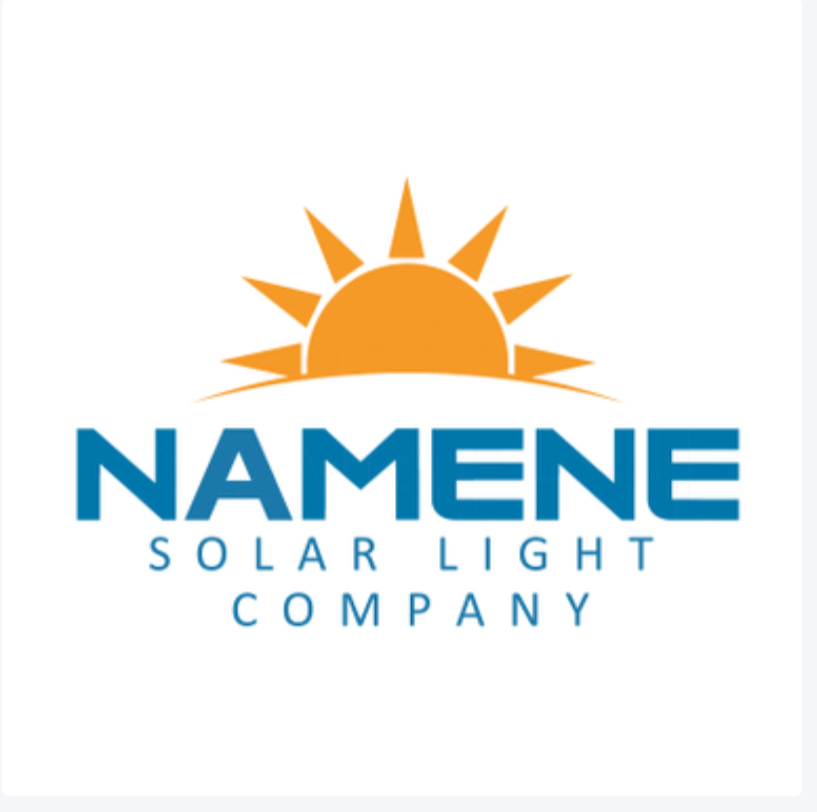 SDG's of Application
Maturity Stage
Medium and large scale commercialization
Small scale commercialization
Initial market commercialization
Prototype testing in the real world
Prototype testing 1:1 in the lab
Africa
Zimbabwe, Zambia, South Africa, Mayotte, Uganda, Tanzania, Togo, French Southern Territories, Chad, Swaziland, Ṣo Tom̩ and Pr?_ncipe, South Sudan, Somalia, Senegal, Sierra Leone, Saint Helena, Seychelles, Rwanda, R̩union, Nigeria, Niger, Namibia, Mozambique, Malawi, Mauritius, Mauritania, Mali, Madagascar, Lesotho, Liberia, Comoros, Kenya, British Indian Ocean Territory, Guinea-Bissau, Equatorial Guinea, Guinea, Gambia, Ghana, Gabon, Ethiopia, Eritrea, Djibouti, Cape Verde, Cameroon, Ivory Coast, Republic of the Congo, Central African Republic, Democratic Republic of the Congo, Botswana, Benin, Burundi, Burkina Faso, Angola,
The information set out above, is solely for the purposes of information and the Solar Impulse Foundation does not provide any guarantee as to its authenticity, completeness or accuracy. This information does not constitute investment advice or a recommendation to buy into, transact or to enter into any agreement with any of the parties or persons mentioned above. Potential investors or interested parties are solely responsible for their investment or business decisions and for performing any due diligence required by the circumstances.