02
WeNow measures vehicle CO2 emissions and coaches drivers accordingly to help save fuel and emit less - all with their existing vehicles: a unique solution for corporate fleets and individuals.
The solution couples an easy-to-install device which continuously assesses the car's performance in real-time and links to a tailored app, giving real-time guidance to drivers to easily reduce their fuel consumption and CO2 emissions by 10-15%, Future versions seek to track NOx. Furthermore, WeNow also affords the possibility to drivers to offset the remaining CO2 emissions through Gold-standard certified projects, allowing the vehicle and driver to make their driving 100% carbon-neutral.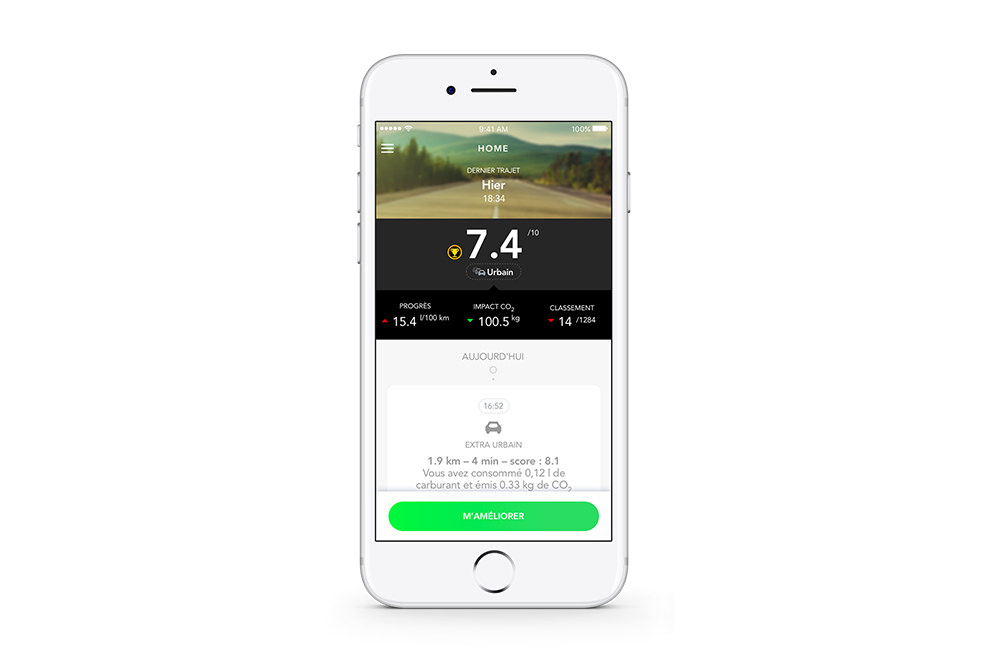 03
Key features
•

Plug-and-play in existing vehicles.

•

Immediate and continuous impact.

•

Able to offset remaining emissions through certified projects, recognized by the UN, the Gold Standard, CCB Standards and the Verified Carbon Standard.

•

Simple and fun to use, for individuals and corporate fleets.

•

Supported by the UN.
04
Profitability
•

10 to 15% reduction in fuel consumption.

•

Immediate cost-savings.
05
Categories of Application