02
Shore-to-Ship power is the state-of-the-art electrification solution to make ports more sustainable, reducing emissions from ships while berthed.
Allowing vessels to switch off their on-board diesel generators during their port stay and connecting them to the port electrical grid, shore-to-ship power allow harbors to reduce their environmental footprint , improving the working, transit, and living condition of citizens in port areas. The ships' power load is seamlessly transferred to the shore-side power supply without disruption to onboard services. Compliance to global IEC/ISO/IEEE standards allow interchangeability of vessels, independently from the port where they are connecting. Shore-to-ship power eliminates all local polluting emissions by vessels and noise generated by auxiliary engines.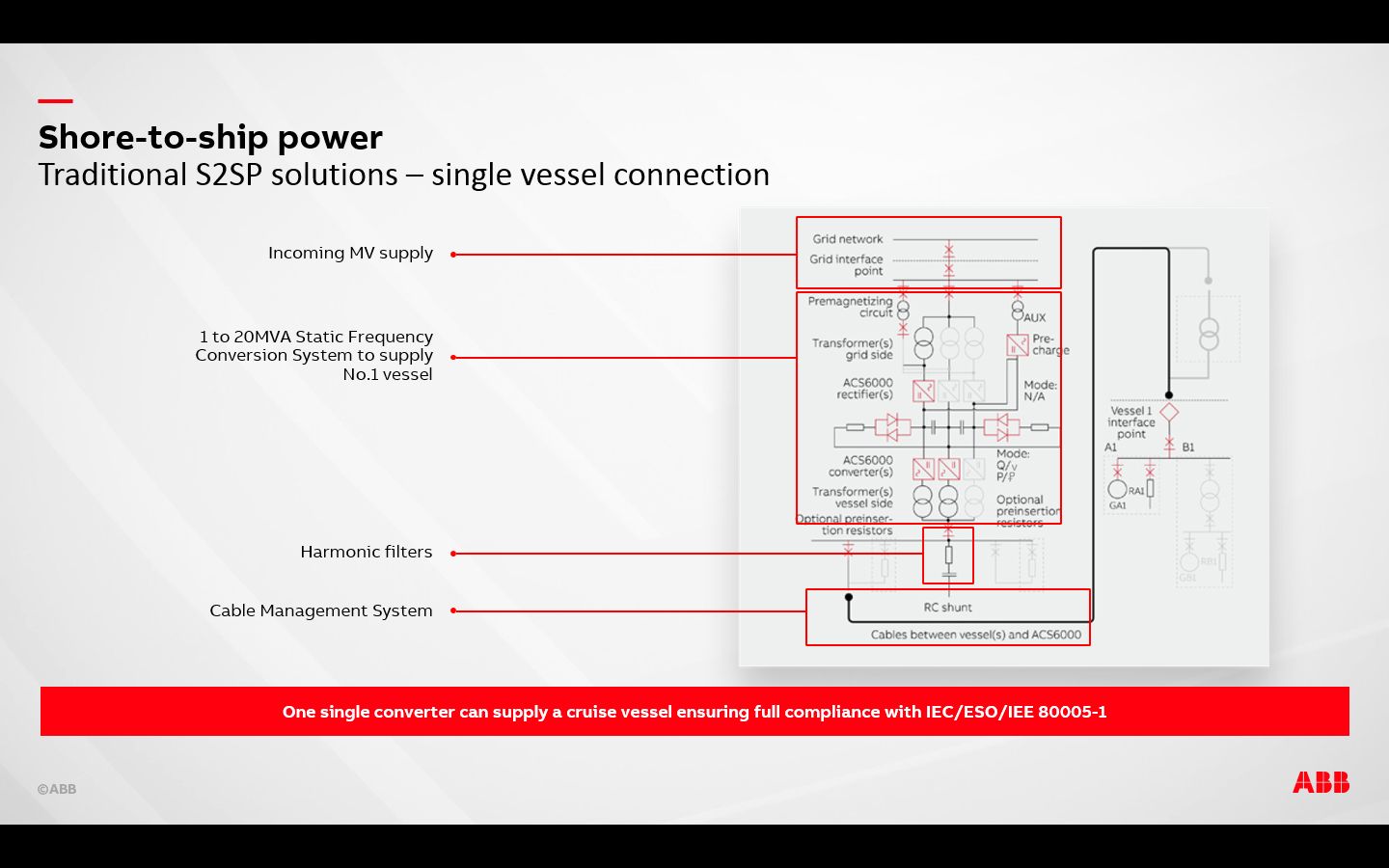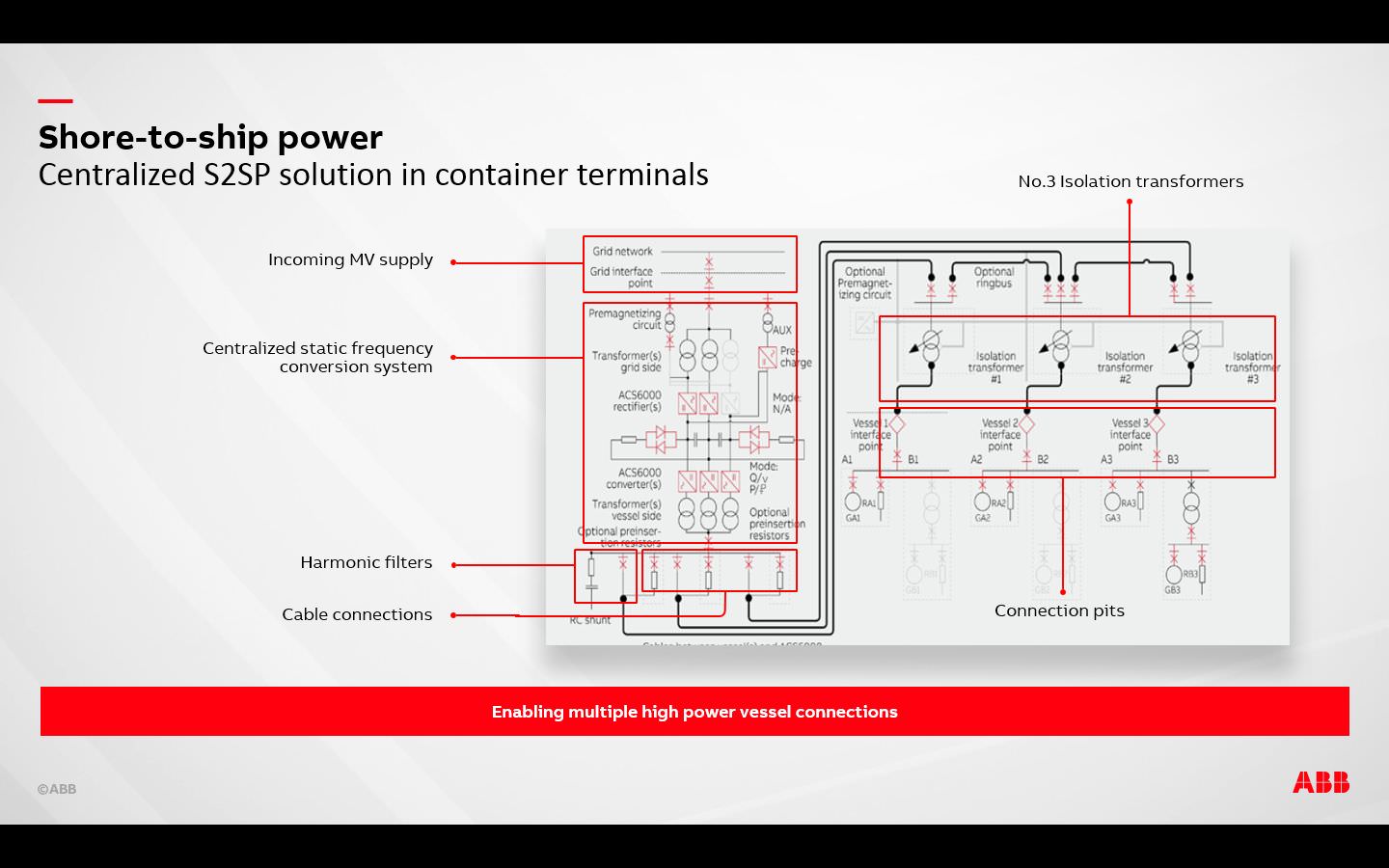 03
Key features
•

Allows connection to the port electrical grid of any type of vessel.
04
Profitability
•

Consumes 0.5 to 16 MWh depending on the type and size of vessel.

•

Ensures savings to ship owners by reducing operational costs during the stay of vessels
05
Categories of Application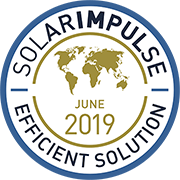 Company Profile

By
ABB
Headquarters
8001 Zurigo, Svizzera
SDG's of Application
Maturity Stage
Medium and large scale commercialization
Small scale commercialization
Initial market commercialization
Prototype testing in the real world
Prototype testing 1:1 in the lab
Looking For
The information set out above, is solely for the purposes of information and the Solar Impulse Foundation does not provide any guarantee as to its authenticity, completeness or accuracy. This information does not constitute investment advice or a recommendation to buy into, transact or to enter into any agreement with any of the parties or persons mentioned above. Potential investors or interested parties are solely responsible for their investment or business decisions and for performing any due diligence required by the circumstances.