02
Papillon is an energy center management system for data centers which installs rapidly with minimum fuss.
As a total software solution, Papillon manages data center operational and capital expenditure costs through user-specified business object and service KPIs. All of this is done while measuring conventional power consumption. Energy-saving actions that can reduce costs by up to 30% are automatically identified and quantified. The One Million Tonnes campaign (including Papillon) will start with organizations joining a regional or national website hub. With Papillon, clients will conduct a private and internal performance audit of their IT usage which will guide and direct energy-saving actions and increase IT productivity. Each hub will set its own carbon-reduction target and track the progress and successes of every member towards the campaign goal. The objective is to create a community and empower technical, middle/senior business managers and executives to make more informed decisions. With this, the sustainability credentials for the organizations is enhanced.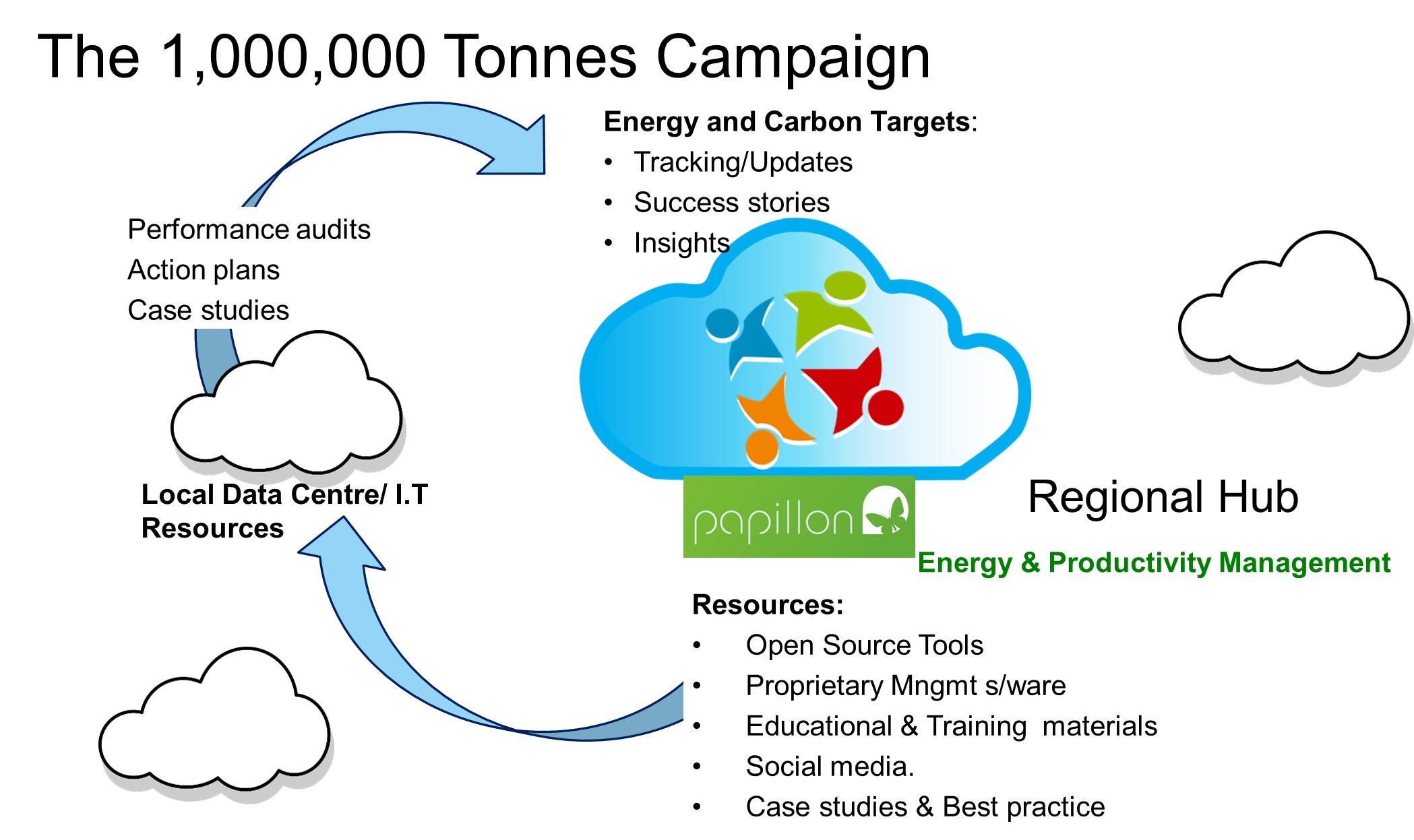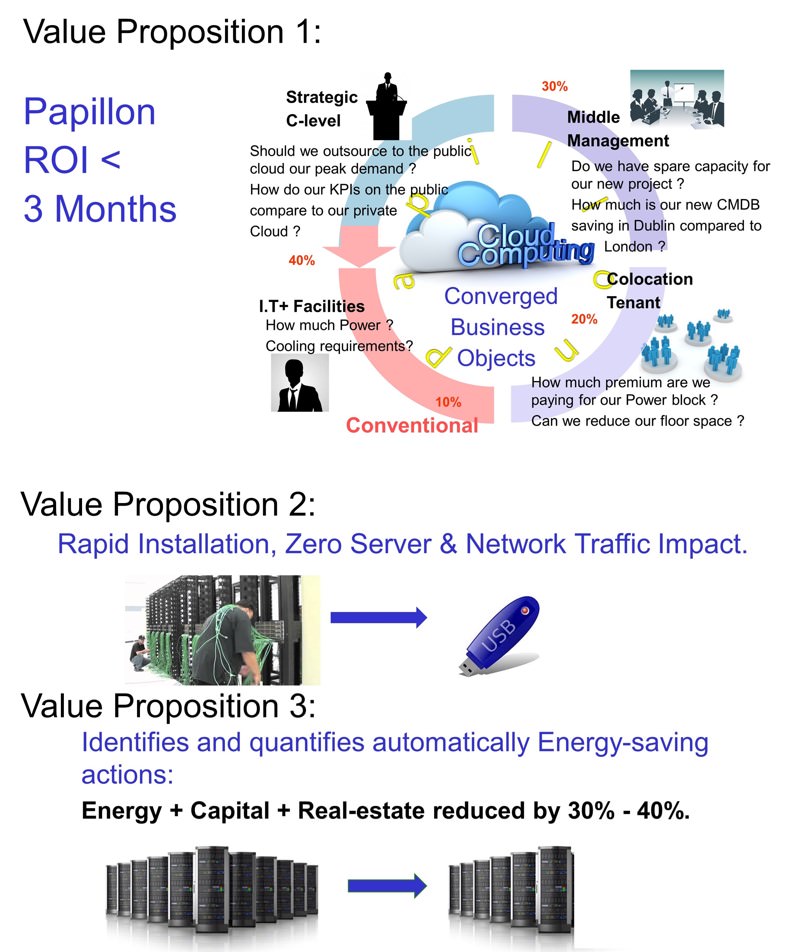 03
Key features
•

Rapid installation on any server-type and operating system.

•

Automatically identifies and quantifies energy-saving actions.
04
Profitability
•

Energy management saves on average 600 EUR per server/year.

•

Reduces capital cost by up to 30%.
05
Categories of Application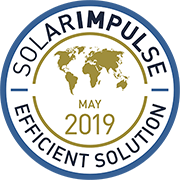 Company Profile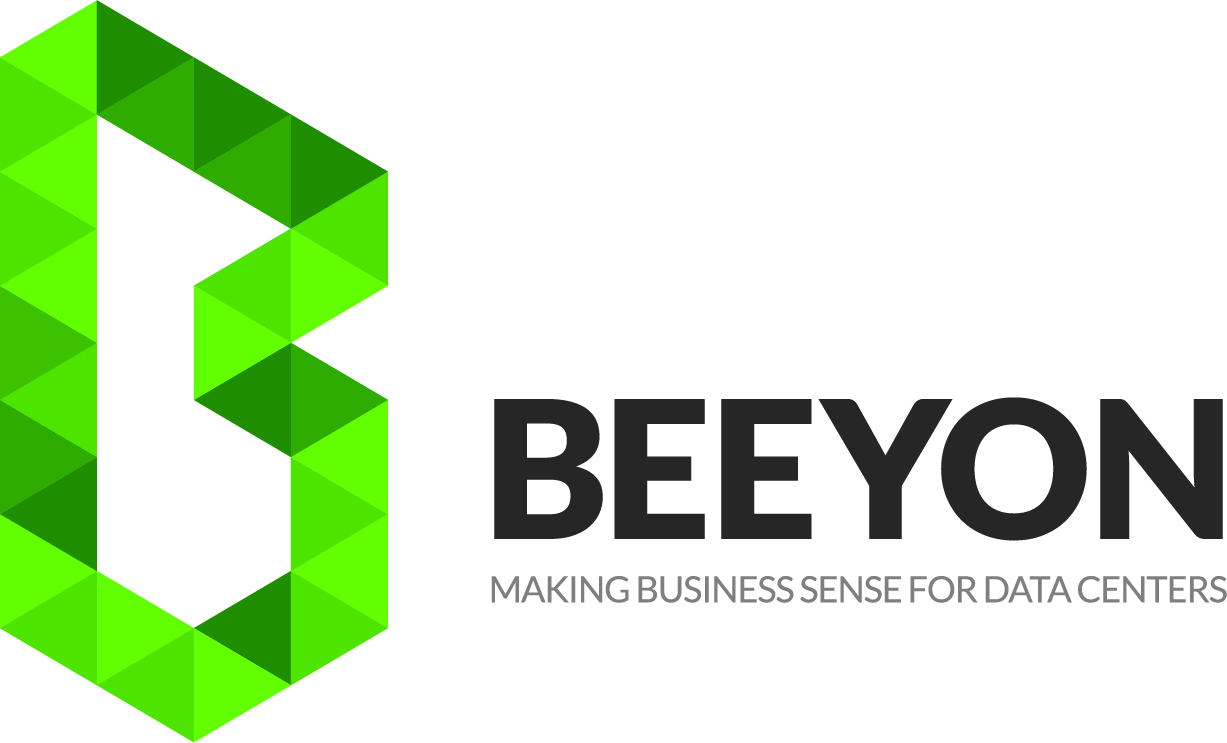 By
Beeyon
Headquarters
24 The View, Woodpark, Dublin 16, D16 N259, Irlande
SDG's of Application
Maturity Stage
Medium and large scale commercialization
Small scale commercialization
Initial market commercialization
Prototype testing in the real world
Prototype testing 1:1 in the lab
Looking For
Networking Partner
InnoEnergy


InnoEnergy supports and invests in innovation at every stage of the journey – from classroom to end-customer.
The information set out above, is solely for the purposes of information and the Solar Impulse Foundation does not provide any guarantee as to its authenticity, completeness or accuracy. This information does not constitute investment advice or a recommendation to buy into, transact or to enter into any agreement with any of the parties or persons mentioned above. Potential investors or interested parties are solely responsible for their investment or business decisions and for performing any due diligence required by the circumstances.