02
The MISER hydraulic hybrid transmission significantly lowers fuel consumption (up to 43%) and reduces harmful emissions (up to 40%).
It is a fully automatic transmission that achieves fuel savings and reduced emissions by optimizing engine performance and regenerative braking. It is ideal for new vehicle designs where the engine can be chosen but can also be fitted to existing vehicles. The MISER design is a mechanically straightforward, infinitely variable dual path system with a relatively complicated microprocessor control system. The hydraulic hybrid transmission has fewer energy flow paths, fewer valves and fewer parasitic losses (e.g. charge pumps) than existing hydraulic hybrid systems. The MISER transmission is both a series (meaning the combustion engine can charge the storage system to use the energy later) and a parallel system (where the energy is decided to AND from any combination of the combustion engine, the storage system and the load).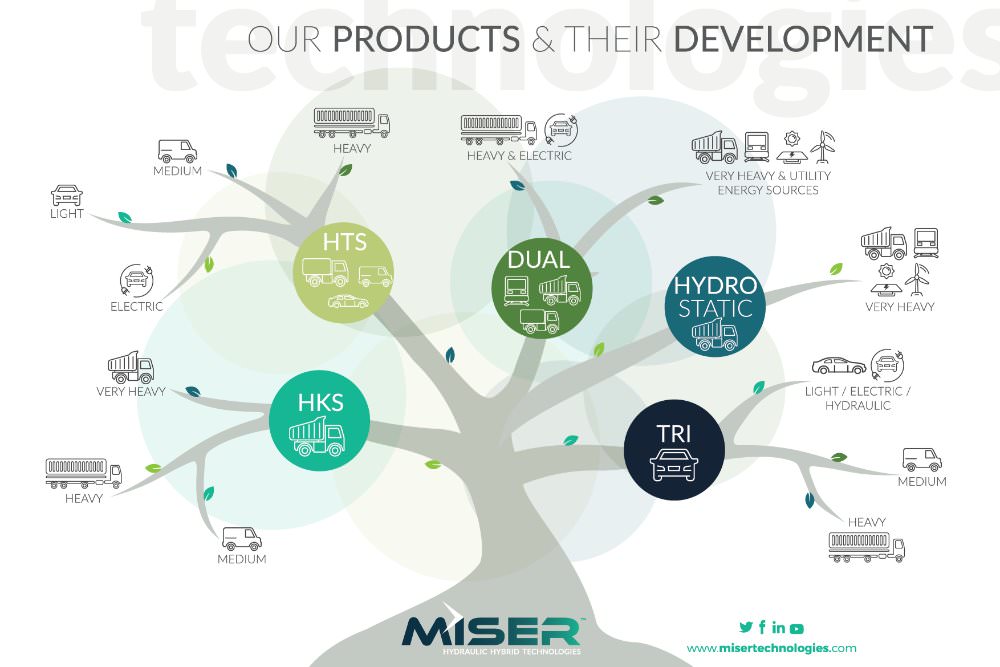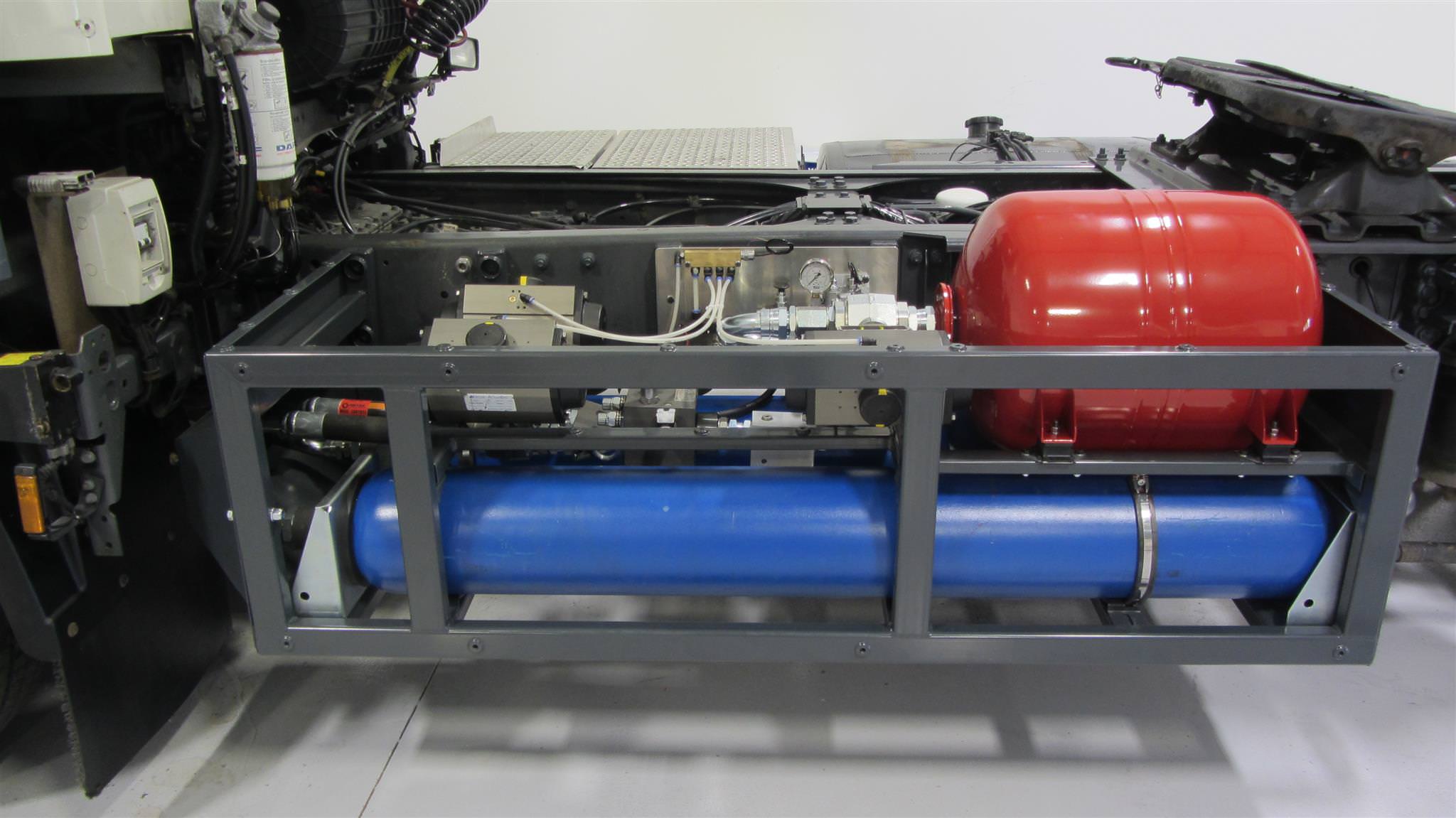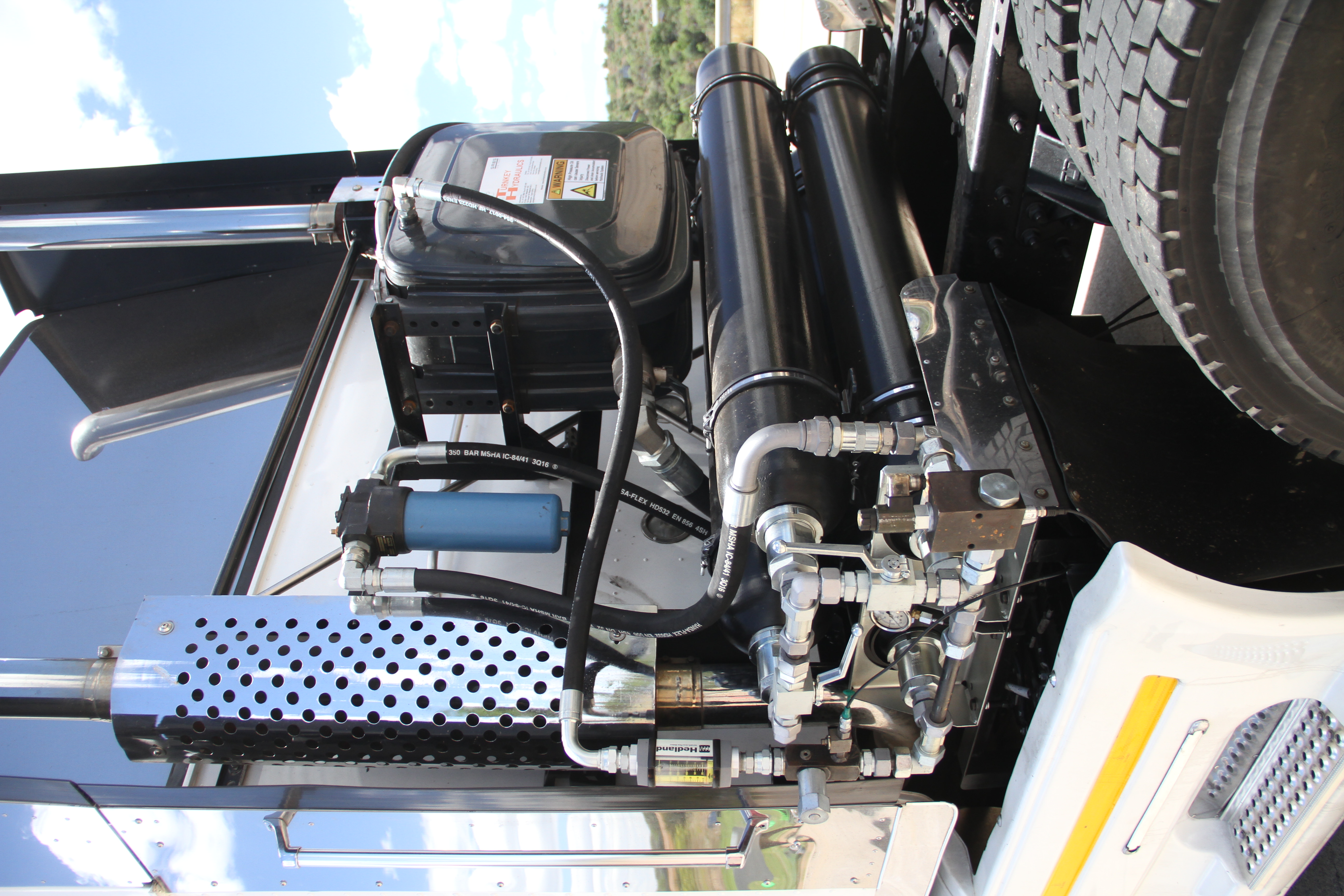 03
Key features
•

A CO2 reduction up to 52% in urban use

•

The vehicle's engine runs less, so energy is saved and the truck is given a longer life
04
Profitability
•

A payback time from 9 to 24 months
05
Categories of Application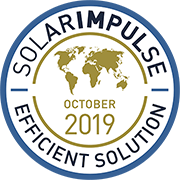 Company Profile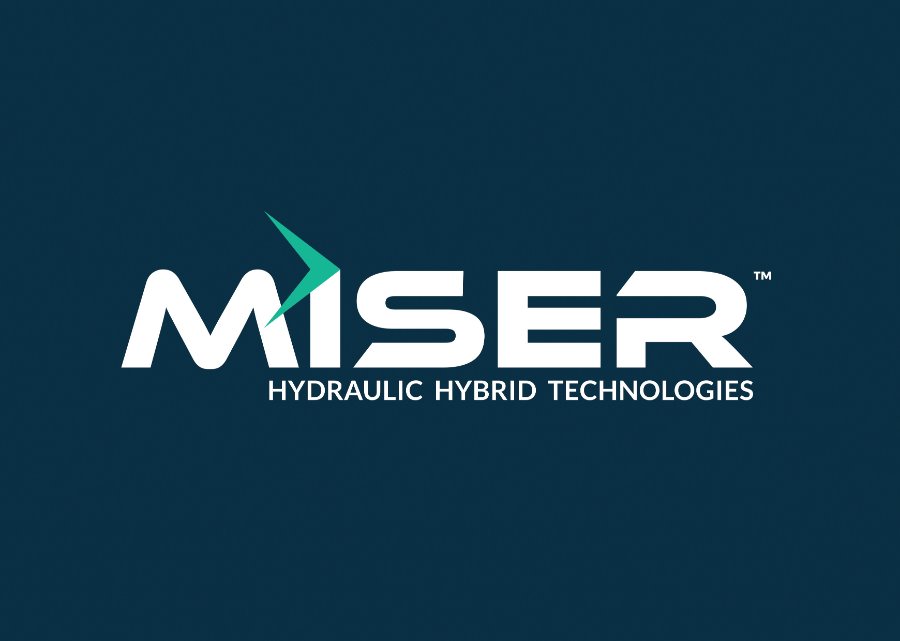 Headquarters
Unit 1, 61 Nguni Drive, Longmeadow Business Estate West
SDG's of Application
Maturity Stage
Medium and large scale commercialization
Small scale commercialization
Initial market commercialization
Prototype testing in the real world
Prototype testing 1:1 in the lab
Looking For
Networking Partner
The International Cleantech Network


The International Cleantech Network (ICN) is a global network of 13 cleantech clusters on the international forefront of providing innovative and sustainable solutions to meet the growing demand for green technologies.
The information set out above, is solely for the purposes of information and the Solar Impulse Foundation does not provide any guarantee as to its authenticity, completeness or accuracy. This information does not constitute investment advice or a recommendation to buy into, transact or to enter into any agreement with any of the parties or persons mentioned above. Potential investors or interested parties are solely responsible for their investment or business decisions and for performing any due diligence required by the circumstances.