02
The Micro5 is a 5-axis micro-milling machine that consumes 60 times less energy that can be used in small and clean smartfactories.
The Micro5 is based on a 5-axis milling machine as it is one of the most common machines used in the manufacturing industry. The machine can produce anything that fits in a bloc of material of 50 mm3, perfect for any watch components for example. It takes little space in the production facilities, it is silent, consumes sixty times less energy without losing any milling speed or precision. One of the main advantages of Micro5 is that it does not heat up as it uses ambient cool down. This is in great contrast to other milling machines that can heat up to dangerous levels.
03
Key features
•

Consumes 0.4kWh when in use.

•

No loss in speed or precision.
04
Profitability
•

Uses microlubrication which amounts to less than 3 liters per year thus saving in operational costs.
05
Categories of Application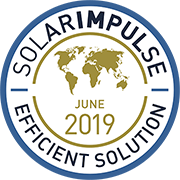 Company Profile

By
Factory5
Headquarters
1914 Isérables, Switzerland
SDG's of Application
Maturity Stage
Medium and large scale commercialization
Small scale commercialization
Initial market commercialization
Prototype testing in the real world
Prototype testing 1:1 in the lab
Looking For
The information set out above, is solely for the purposes of information and the Solar Impulse Foundation does not provide any guarantee as to its authenticity, completeness or accuracy. This information does not constitute investment advice or a recommendation to buy into, transact or to enter into any agreement with any of the parties or persons mentioned above. Potential investors or interested parties are solely responsible for their investment or business decisions and for performing any due diligence required by the circumstances.