02
The Lightyear One is a solar electric full fledged passenger car for five adults with a total 950L luggage space and a range of 800 km.
The car can be driven for weeks without charging from the electricity grid because it is highly efficient as a result of an extreme low air resistance, four independently controlled in-wheel motors with no transmission loss, state of the art solar power panels and electronics enabling the car to charge directly from the sun. Charging speeds vary from 12 km/h on solar, 35 km/h on a normal socket to 570 km/h with 60 kW fast charging. This car reduces the total amount of CO2 over lifetime (make, use and dispose) of 70% compared to a similar gasoline car and reduces the power consumption from the grid substantially, compared to standard electric vehicles.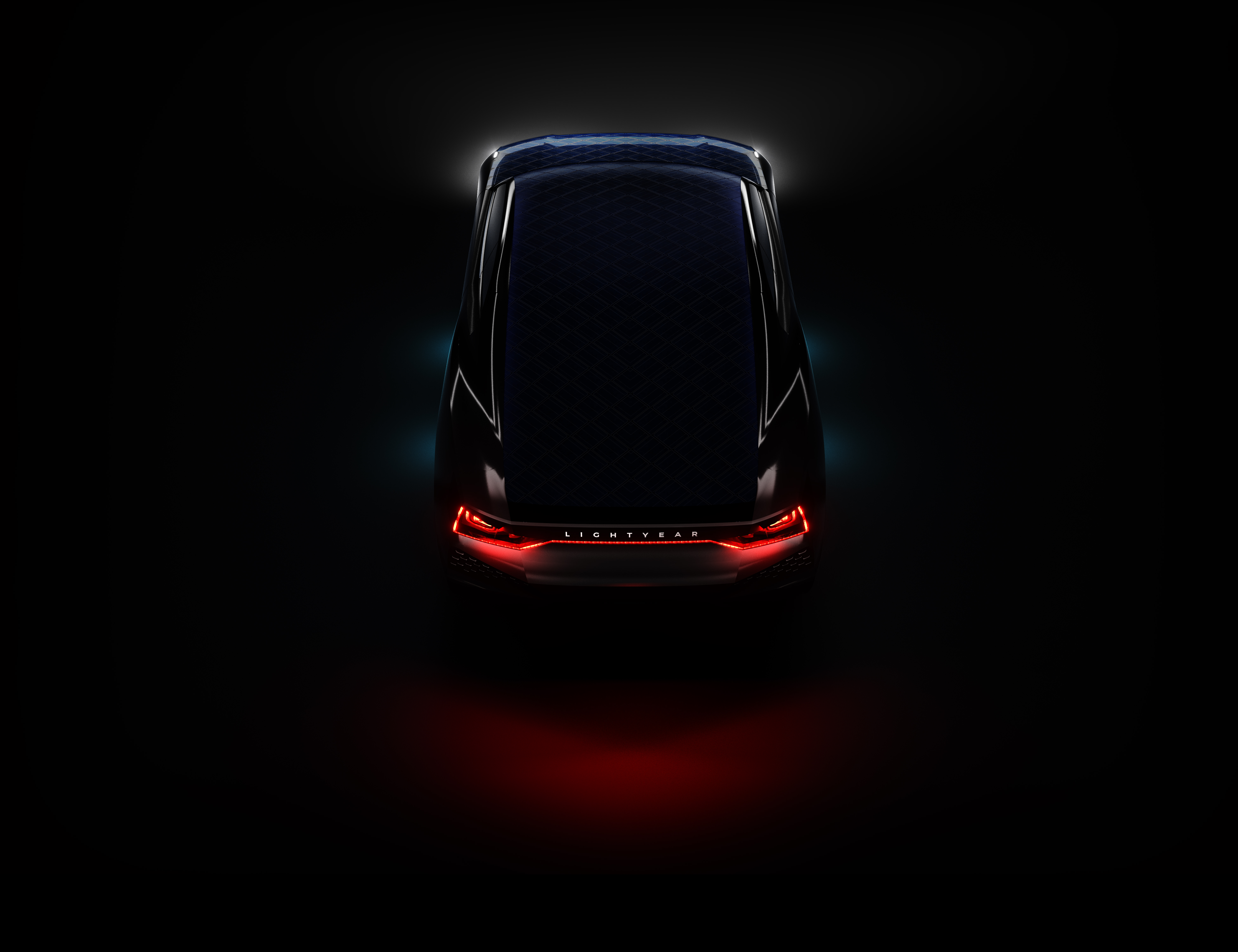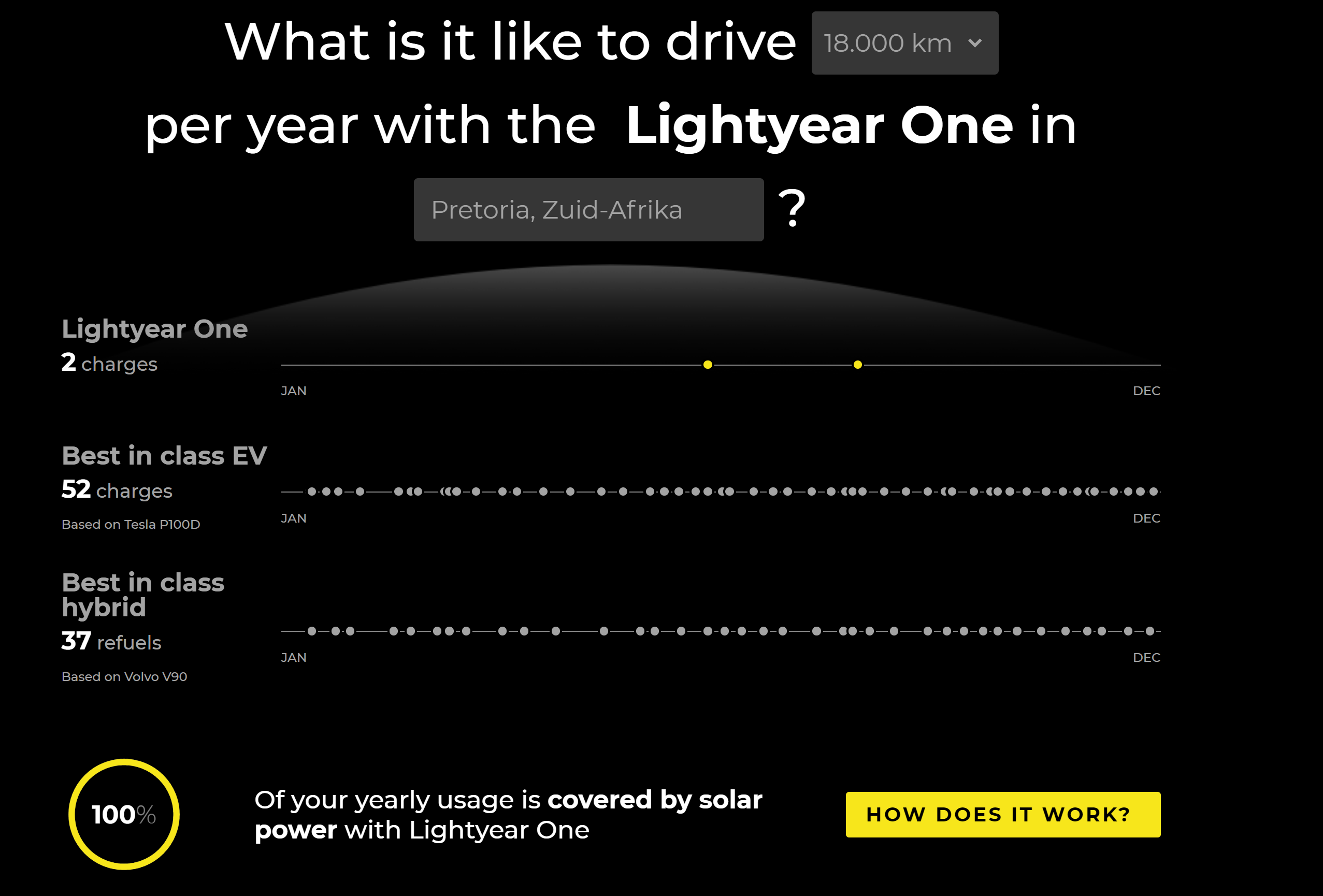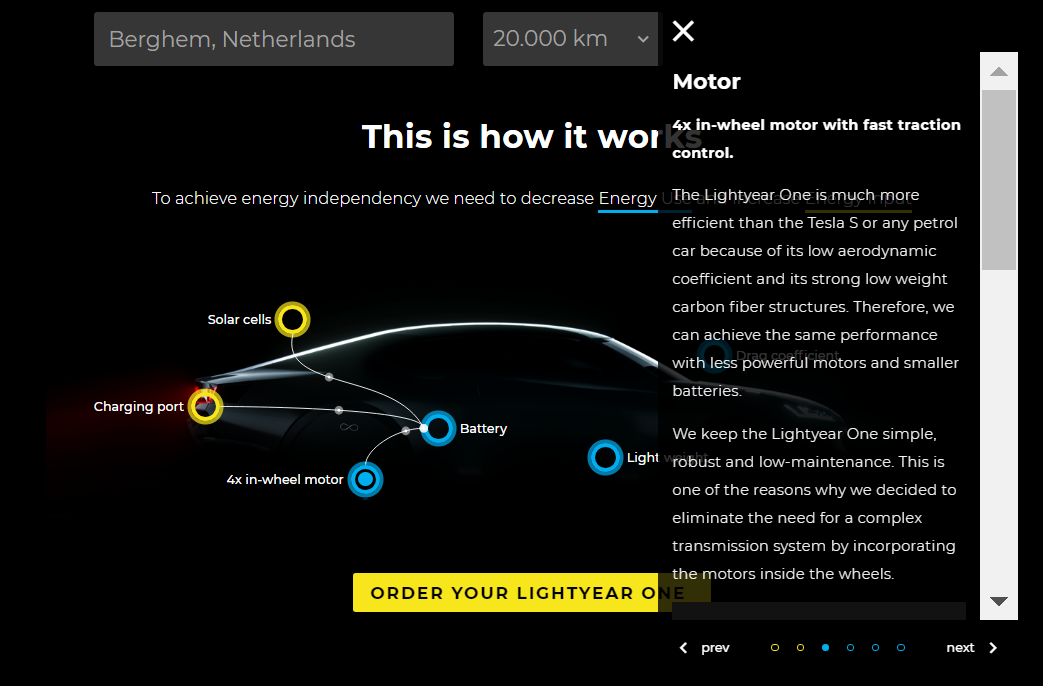 03
Key features
•

Emits 53% less CO2 in total (evaluated on a lifetime of 12 years and an average driven distance of 15.000 km/year)
04
Profitability
•

Operational costs are 90% lower versus the F-segment price point gasoline car reference

•

A payback time of 5 years
05
Categories of Application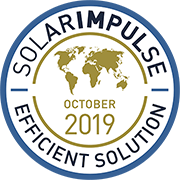 Company Profile

Headquarters
5708 HN Helmond, Netherlands
SDG's of Application
Maturity Stage
Medium and large scale commercialization
Small scale commercialization
Initial market commercialization
Prototype testing in the real world
Prototype testing 1:1 in the lab
Looking For
Europe
Kosovo, Vatican City, Ukraine, San Marino, Slovakia, Svalbard and Jan Mayen, Slovenia, Sweden, Russia, Serbia, Romania, Portugal, Poland, Norway, Netherlands, Malta, Republic of Macedonia, Montenegro, Republic of Moldova, Monaco, Latvia, Luxembourg, Lithuania, Liechtenstein, Jersey, Italy, Iceland, Isle of Man, Ireland, Hungary, Croatia, Greece, Gibraltar, Guernsey, United Kingdom, France, Faroe Islands, Finland, Spain, Estonia, Denmark, Germany, Czechia, Switzerland, Belarus, Bulgaria, Belgium, Bosnia and Herzegovina, Åland, Austria, Albania, Andorra,
The information set out above, is solely for the purposes of information and the Solar Impulse Foundation does not provide any guarantee as to its authenticity, completeness or accuracy. This information does not constitute investment advice or a recommendation to buy into, transact or to enter into any agreement with any of the parties or persons mentioned above. Potential investors or interested parties are solely responsible for their investment or business decisions and for performing any due diligence required by the circumstances.