02
Thanks to its innovative electric system, this electric trailer enhances cargo-bike freight by enabling delivery cyclists to effortlessly transport up to 250 kg.
In order to avoid traffic jams, CO2 emissions and fuel consumption, K-Ryole developed a 100% electric innovative trailer. Perfect for short distance light goods freight, this trailer can load up to 250 kg. Thanks to its sensors, the system makes sure the cyclist does not feel anything more than the main bike. It creates economic savings for delivery companies without any negative impact on environment.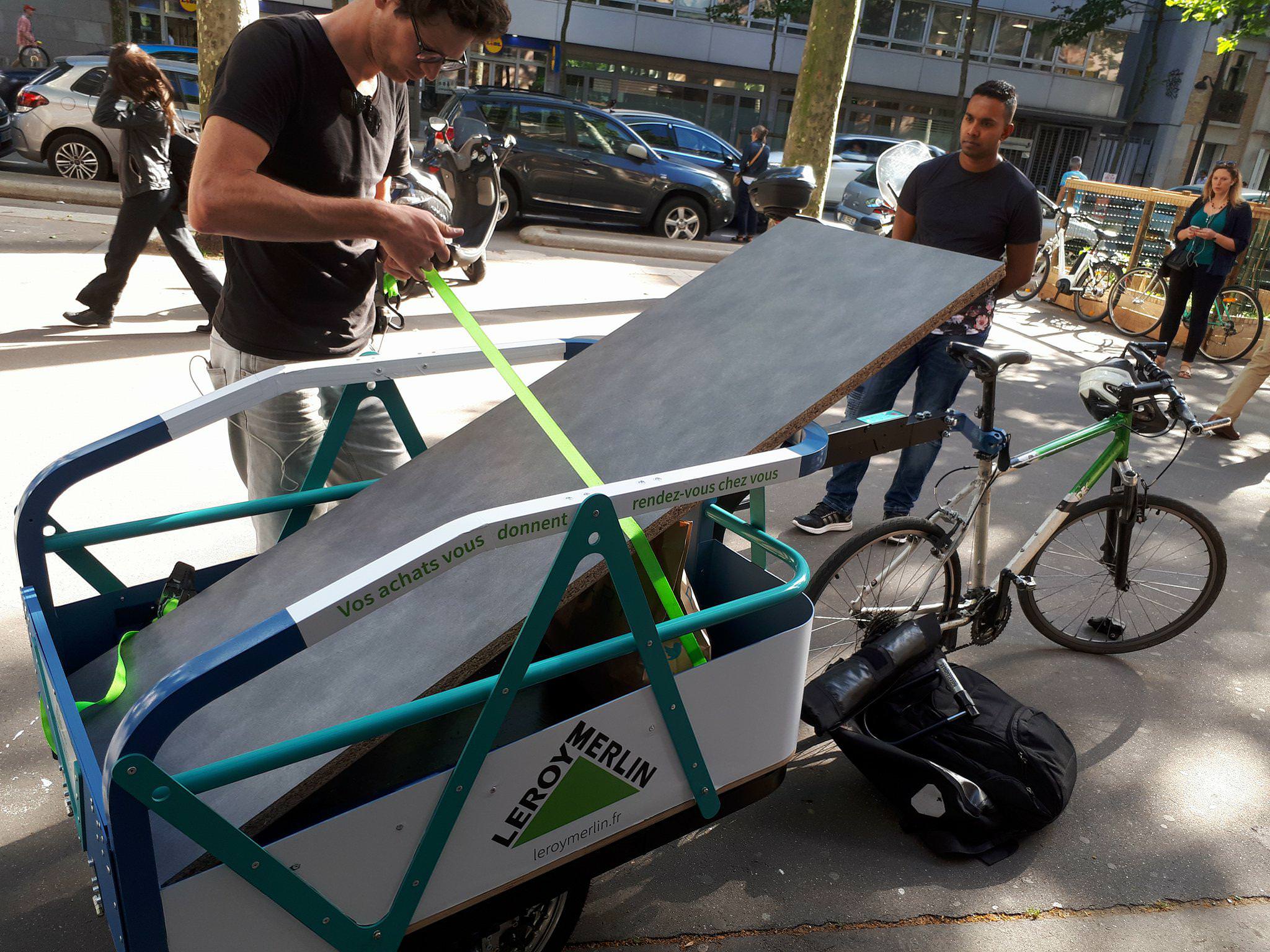 03
Key features
•

Effortless: the cyclist does not feel any more weight than his own bike.

•

Cycling is associated with 41% lower risk of dying from all causes and lower risk of cardiovascular diseases and cancer.

•

Shift to bicycles for light goods freight would allow to save 15.000 tons/year of fuel and 37.000 tons of CO2/year.
04
Profitability
•

A delivery man can save up to 3 hours/day avoiding traffic jams and parking issues.
05
Categories of Application