02
Homaya PAYG enables income generation of off-grid entrepreneurs and ensures affordable electrification for households.
Homaya PAYG is a solar energy kit that facilitates the connecting of additional solar panel and additional external battery (both lead acid & lithium types), thereby ensuring consumer financing can be extended to customizable solar solutions also. It comes with an inbuilt battery and solar panel, making it a plug-n-play solution. It has the features of enhancing its capacities by means of solar panel addition, battery addition & sharing power with other products of its own. The 'sharing' feature of one product can charge the battery of another, this means in the event of one house using up the energy generated by the sun, the product uses the battery capacity of the neighbour's product. It enables affordable and clean energy for the most remote location.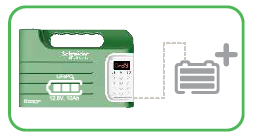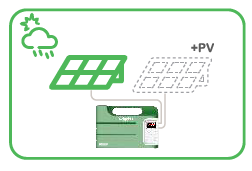 03
Key features
•

Saving 100kg of CO2 yearly

•

5 lighting points save 500kg of CO2
04
Profitability
•

Taking the most expensive Homaya PAYG at $250, the household will save $200/year after a maximum of 1,25 year
05
Categories of Application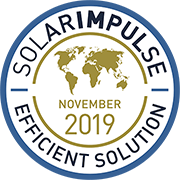 Company Profile
Headquarters
92500 Rueil-Malmaison, France
SDG's of Application
Maturity Stage
Medium and large scale commercialization
Small scale commercialization
Initial market commercialization
Prototype testing in the real world
Prototype testing 1:1 in the lab
Looking For
Asia
United Arab Emirates, Afghanistan, Armenia, Azerbaijan, Bangladesh, Bahrain, Brunei Darussalam, Bhutan, Cyprus, Georgia, Indonesia, Israel, India, Iraq, Iran, Jordan, Cambodia, Kuwait, Laos, Lebanon, Sri Lanka, Myanmar [Burma], Maldives, Malaysia, Nepal, Oman, Philippines, Pakistan, State of Palestine, Qatar, Saudi Arabia, Singapore, Syria, Thailand, East Timor, Turkey, Vietnam, Yemen,
Africa
Angola, Burkina Faso, Burundi, Benin, Botswana, Democratic Republic of the Congo, Central African Republic, Republic of the Congo, Ivory Coast, Cameroon, Cape Verde, Djibouti, Eritrea, Ethiopia, Gabon, Ghana, Gambia, Guinea, Equatorial Guinea, Guinea-Bissau, British Indian Ocean Territory, Kenya, Comoros, Liberia, Lesotho, Madagascar, Mali, Mauritania, Mauritius, Malawi, Mozambique, Namibia, Niger, Nigeria, R̩union, Rwanda, Seychelles, Saint Helena, Sierra Leone, Senegal, Somalia, South Sudan, Ṣo Tom̩ and Pr?_ncipe, Swaziland, Chad, French Southern Territories, Togo, Tanzania, Uganda, Mayotte, South Africa, Zambia, Zimbabwe,
South america
Argentina, Bolivia, Brazil, Bouvet Island, Chile, Colombia, Ecuador, Falkland Islands, French Guiana, South Georgia and the South Sandwich Islands, Guyana, Peru, Paraguay, Suriname, Uruguay, Venezuela,
The information set out above, is solely for the purposes of information and the Solar Impulse Foundation does not provide any guarantee as to its authenticity, completeness or accuracy. This information does not constitute investment advice or a recommendation to buy into, transact or to enter into any agreement with any of the parties or persons mentioned above. Potential investors or interested parties are solely responsible for their investment or business decisions and for performing any due diligence required by the circumstances.