02
Hawa Dawa's technology - a combination of compact IoT connected sensors and machine learning techniques - provides comprehensive real-time, city-wide environmental data, enabling cities to design, implement and evaluate measures to improve air quality.
Air pollution is a global environmental health issue: more than 90% of the world's population lives in areas where air quality exceeds WHO guideline limits and 7 million people die each year from pollution-related diseases. Cities in the EU are facing fines for exceeding air quality limits yet do not have access to the adequate data to help them design effective, targeted mitigation measures. Hawa Dawa's solution combines live data from its IoT sensor network with state-of-the-art machine learning calibration and modelling to generate comprehensive, highly granular maps of air quality that can be integrated with other public and private data sets (i.e. satellite, mobility etc.). These data products can be accessed at a fraction of the cost of traditional measurement stations and yet are able to provide a more complete representation of air pollution.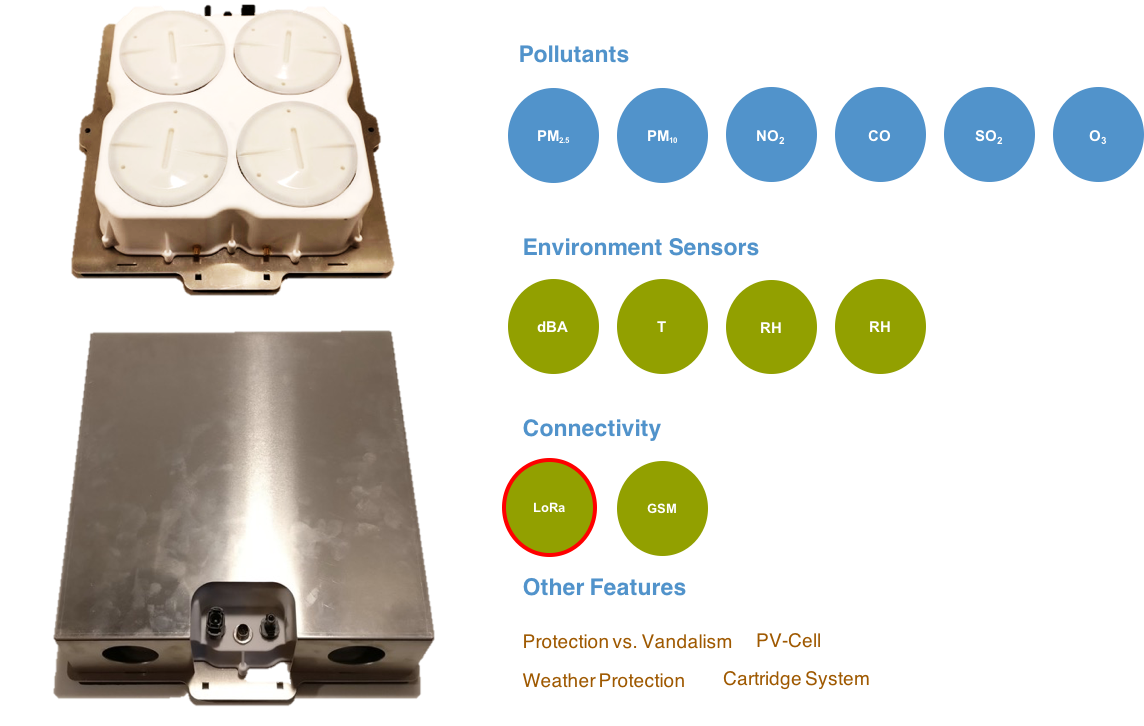 03
Key features
•

City-wide, real-time Heatmaps visualising air pollution.

•

Straightforward API giving access to specified data parameters.

•

CE-certified air quality sensors calibrated and tested in-field. Sensor network conforms to EU regulations on air quality measurement

•

Sensor design and build and data modelling undertaken in-house. Interdisciplinary team with experience in traffic modelling, satellite data integration and engineering

•

Devices are currently live in four cities and two countries.

•

Co-development of data-based air quality improvement measures and assessment of their impact.
04
Profitability
•

Increase the efficiency of pollution mitigation measures, ensuring they are well designed and properly targeted

•

10 x cheaper than traditional air quality measurement solutions.

•

Sensor network requires no additional infrastructure investment - can integrate directly into existing INFRASTRUCTURE.

•

Environmental data applicable across a range of sectors and business areas including health, logistics, climate policy, mobility and tourism.

•

Data can help lever additional and new revenue streams for customers and bring cost efficiencies associated with reducing poor air quality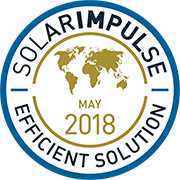 Company Profile

Headquarters
81371 Munich, Germany
SDG's of Application
Maturity Stage
Medium and large scale commercialization
Small scale commercialization
Initial market commercialization
Prototype testing in the real world
Prototype testing 1:1 in the lab
Looking For
The information set out above, is solely for the purposes of information and the Solar Impulse Foundation does not provide any guarantee as to its authenticity, completeness or accuracy. This information does not constitute investment advice or a recommendation to buy into, transact or to enter into any agreement with any of the parties or persons mentioned above. Potential investors or interested parties are solely responsible for their investment or business decisions and for performing any due diligence required by the circumstances.