02
EQUIUM recycles waste heat of exhaust gas into cooling to enhance energy efficiency of systems.
The solution offers a new way for the production of cooling in the CCHP (Combined Cooling and HeatPower) process, also known as trigeneration process, using thermoacoustic technology. This technology converts heat energy into work in the form of acoustic energy, using the effects that arise from the resonance of a standing-wave in a gas. It is a completely passive process with automatic and silent equipment. Additionally, there is no use of negative environmental impact fluid, such as refrigerants, along with lower CO2 and NO2 emissions.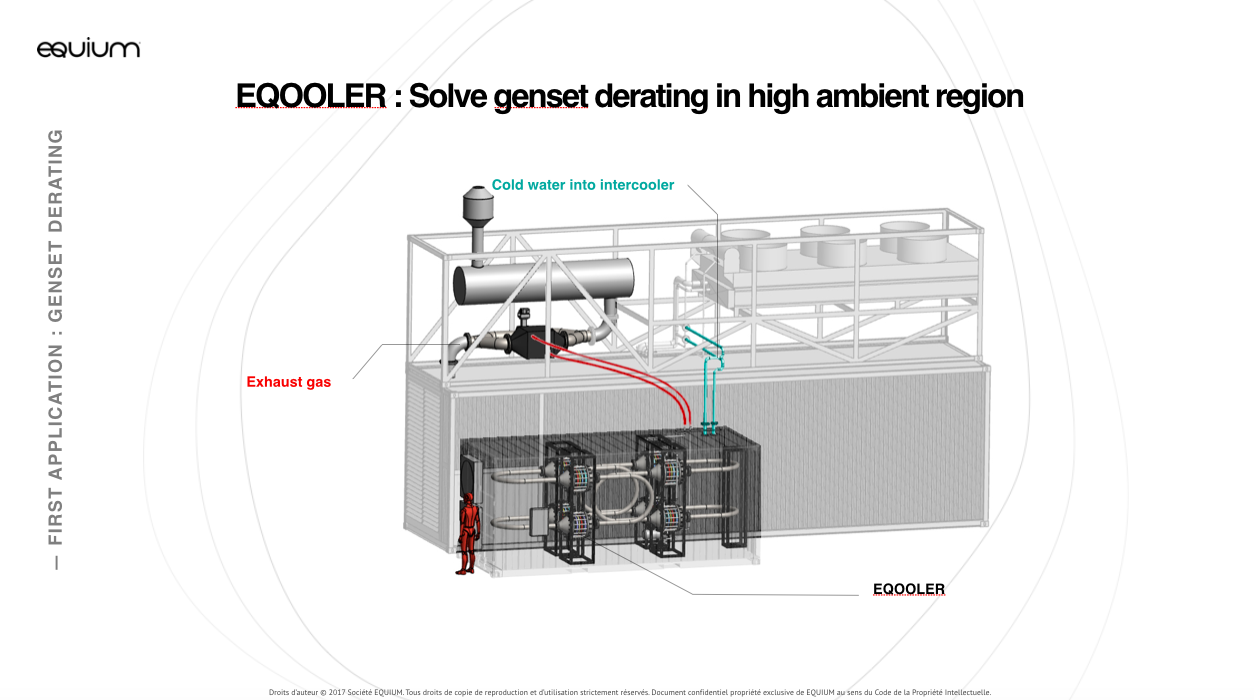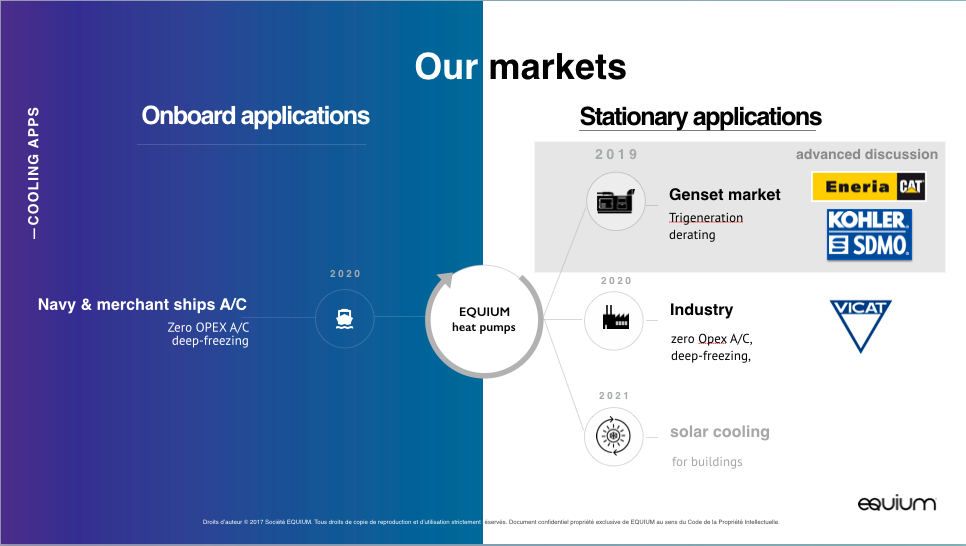 03
Key features
•

Almost zero operational expenditure and a low a capital expenditure.

•

Works with exhaust gas, waste heat or solar heat.
04
Profitability
•

ROI obtained in less than two years.
05
Categories of Application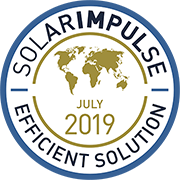 Company Profile

By
Equium
Headquarters
44000 Nantes, France
SDG's of Application
Maturity Stage
Medium and large scale commercialization
Small scale commercialization
Initial market commercialization
Prototype testing in the real world
Prototype testing 1:1 in the lab
Looking For
The information set out above, is solely for the purposes of information and the Solar Impulse Foundation does not provide any guarantee as to its authenticity, completeness or accuracy. This information does not constitute investment advice or a recommendation to buy into, transact or to enter into any agreement with any of the parties or persons mentioned above. Potential investors or interested parties are solely responsible for their investment or business decisions and for performing any due diligence required by the circumstances.