02
By transforming organic waste into protein through a natural process, Cycle Farms is offering fish and poultry farmers the ability to cut down on the high costs of imported feed.
Cycle Farms collects fruit and vegetable waste from farms, food processors and markets so as to raise fly larvae. When the larvae grow to be rich in protein, they are processed into insect meal - a nutritionally complete basis for fish and poultry feed formulations. In so doing, Cycle Farms solutions provides a productive use for food waste, and reduces both costs and CO2 emissions associated with feed imports. Cycle Farms is bringing its solution to West Africa, where fish farmers are spending 70% of their production budget on imported feed.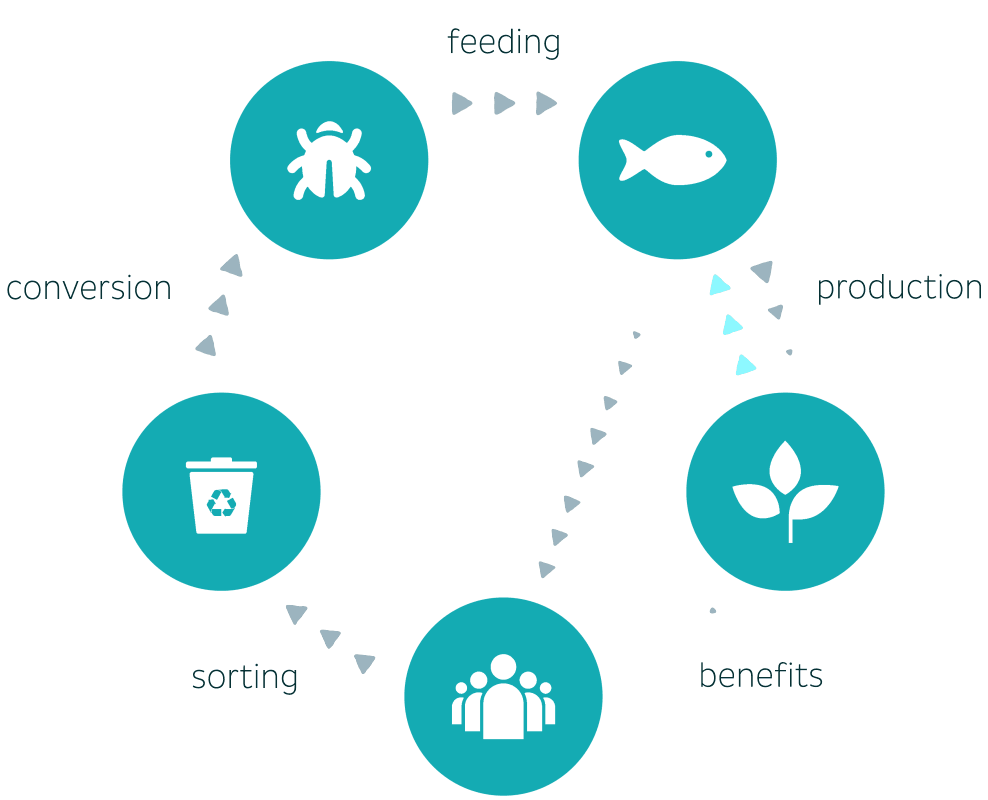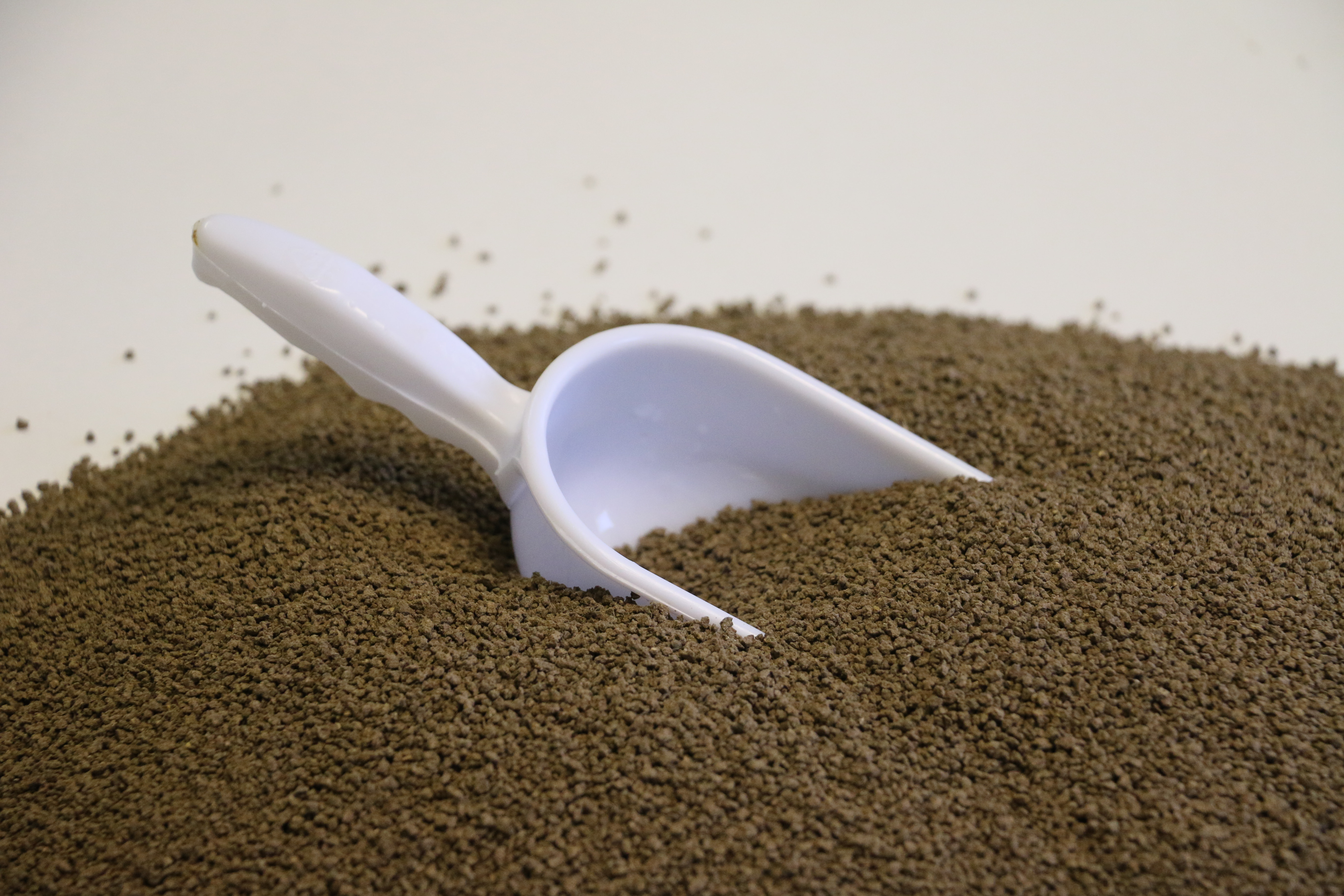 03
Key features
•

This solution contributes to the development of a local, circular economy: use of organic waste to raise fly larvae.

•

A sustainable new source of protein for fish and poultry.

•

Reduced CO2 emissions from transport.

•

The solution stimulates economic activity throughout target communities.
04
Profitability
•

Significantly reduced input costs – nutritional insect meal at prices 30% lower than the current market offer.
05
Categories of Application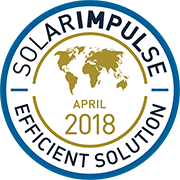 Company Profile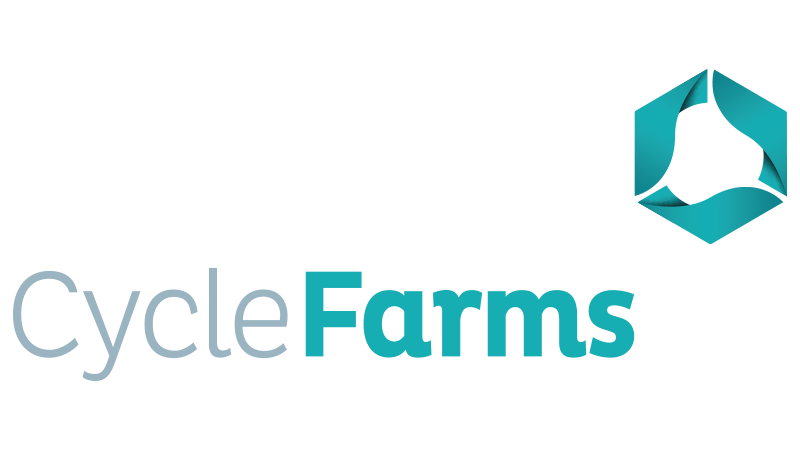 Headquarters
49250 La Ménitré, France
SDG's of Application
Maturity Stage
Medium and large scale commercialization
Small scale commercialization
Initial market commercialization
Prototype testing in the real world
Prototype testing 1:1 in the lab
Looking For
Asia
Singapore, Philippines, Malaysia, Myanmar [Burma], Laos, Cambodia, Indonesia, Brunei Darussalam, Thailand, East Timor, Vietnam,
Africa
Sierra Leone, Saint Helena, Sudan, Seychelles, Rwanda, R̩union, Nigeria, Niger, Namibia, Mozambique, Malawi, Mauritius, Mauritania, Mali, Madagascar, Morocco, Libya, Lesotho, Liberia, Comoros, Kenya, British Indian Ocean Territory, Guinea-Bissau, Equatorial Guinea, Guinea, Gambia, Ghana, Gabon, Ethiopia, Eritrea, Western Sahara, Egypt, Algeria, Djibouti, Cape Verde, Cameroon, Ivory Coast, Republic of the Congo, Central African Republic, Democratic Republic of the Congo, Botswana, Benin, Burundi, Burkina Faso, Angola, Senegal, Somalia, South Sudan, Ṣo Tom̩ and Pr?_ncipe, Swaziland, Chad, French Southern Territories, Togo, Tunisia, Tanzania, Uganda, Mayotte, South Africa, Zambia, Zimbabwe,
South america
Paraguay, Peru, Guyana, South Georgia and the South Sandwich Islands, French Guiana, Falkland Islands, Ecuador, Colombia, Chile, Bouvet Island, Brazil, Bolivia, Argentina, Suriname, Uruguay, Venezuela,
The information set out above, is solely for the purposes of information and the Solar Impulse Foundation does not provide any guarantee as to its authenticity, completeness or accuracy. This information does not constitute investment advice or a recommendation to buy into, transact or to enter into any agreement with any of the parties or persons mentioned above. Potential investors or interested parties are solely responsible for their investment or business decisions and for performing any due diligence required by the circumstances.