02
Clariter is a process which is practical & scalable and uses end-of-life waste plastic as a source material for production.
In fact, two-thirds of everyday, post-consumer plastic waste streams can be efficiently transformed into high-value pure products, such as waxes, oils and solvents that have years of applications. They meet the highest industry standards, are not only greener but additionally and uniquely allow customers to pro-actively address the plastic waste challenge. It offers brand owners the opportunity to recycle their plastic packaging, not into new packaging but into new products that can be sold under their brand. reduce plastic waste and create high value pure products for the benefit of the local economy, all while decreasing dependency on fossil fuels.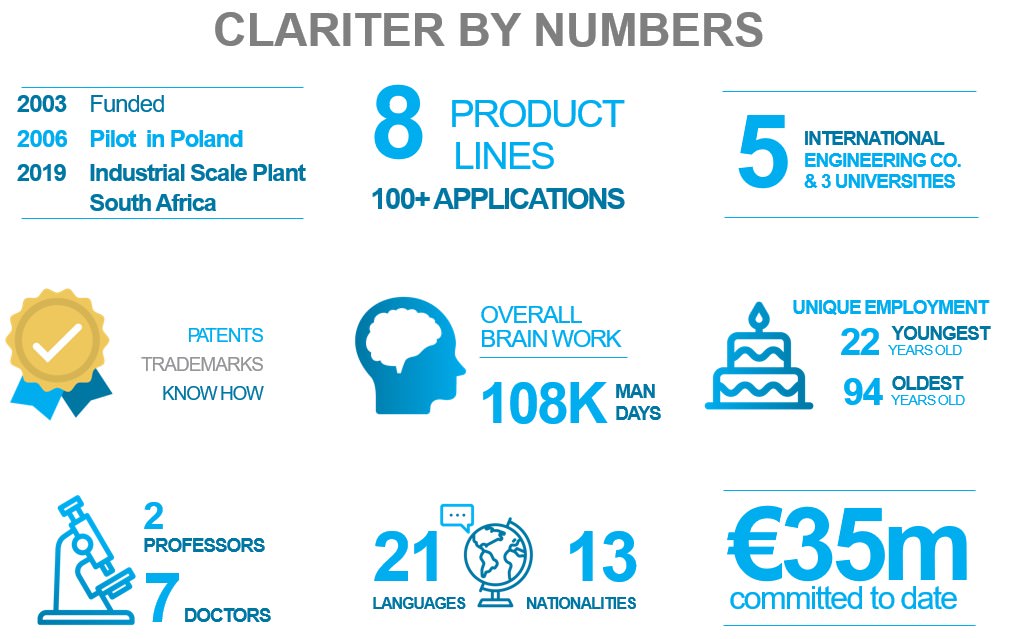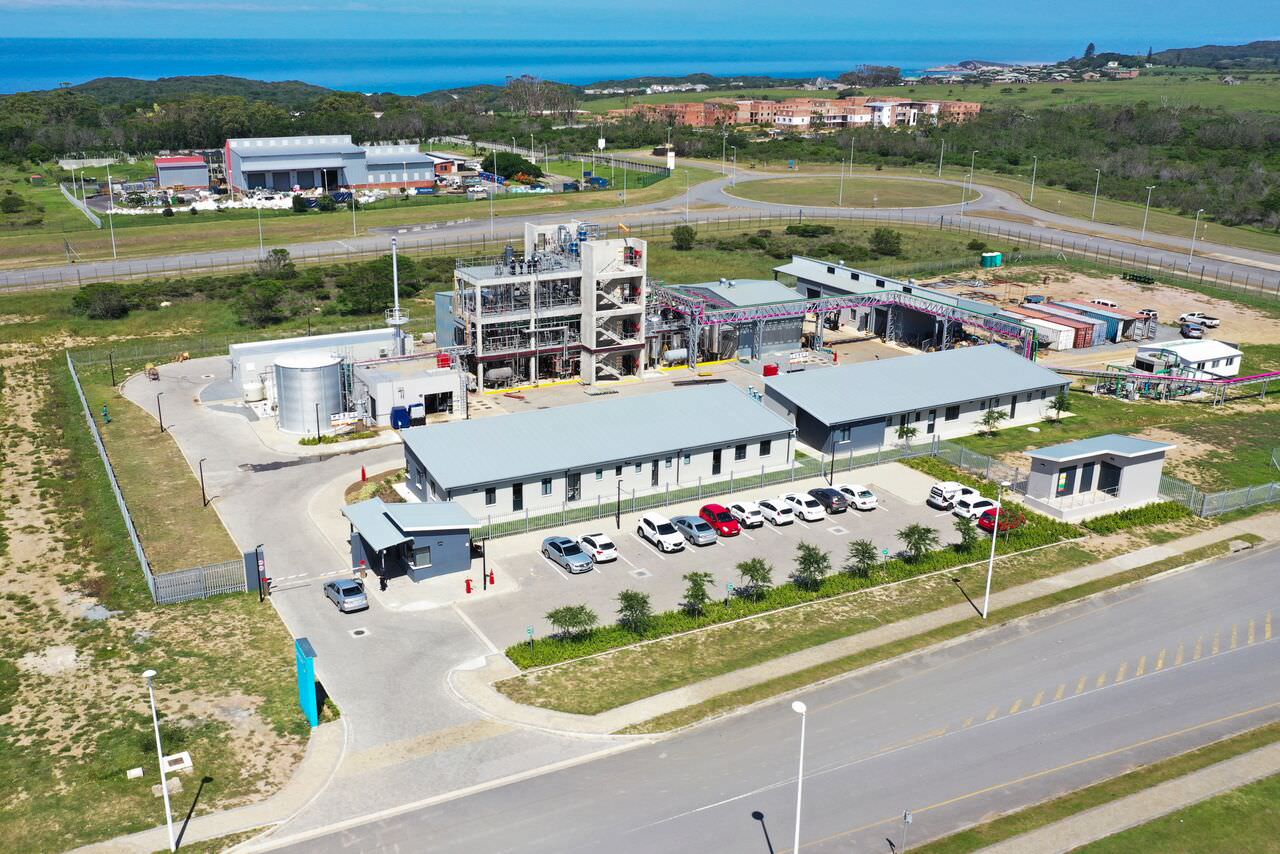 03
Key features
•

For every ton of product, between 0.9 and 1.7 tons of net CO2 is being saved and some 1.3 million tons of plastic waste cleared
04
Profitability
•

A Payback time of 6 years
05
Categories of Application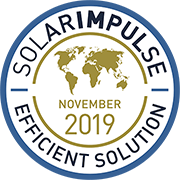 Company Profile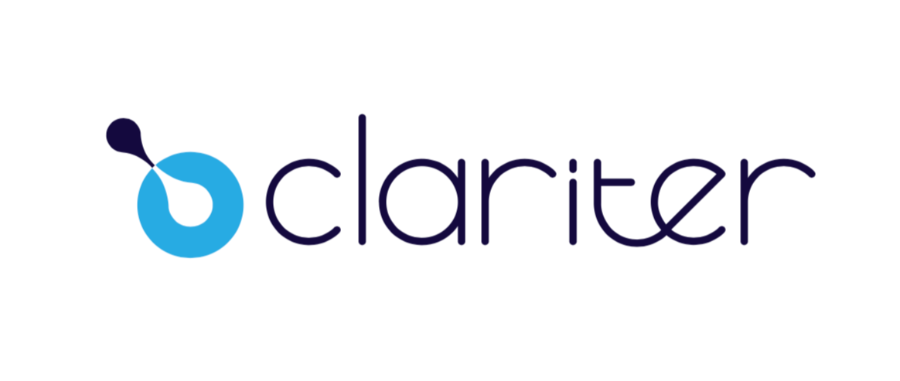 By
Clariter
Headquarters
02-654 Warsaw, Poland
SDG's of Application
Maturity Stage
Medium and large scale commercialization
Small scale commercialization
Initial market commercialization
Prototype testing in the real world
Prototype testing 1:1 in the lab
Looking For
The information set out above, is solely for the purposes of information and the Solar Impulse Foundation does not provide any guarantee as to its authenticity, completeness or accuracy. This information does not constitute investment advice or a recommendation to buy into, transact or to enter into any agreement with any of the parties or persons mentioned above. Potential investors or interested parties are solely responsible for their investment or business decisions and for performing any due diligence required by the circumstances.