World Alliance for Efficient Solutions: Why Become a Member?
COLLABORATE WITH PEERS
We believe collaboration is the key to success. Solutions exist but they are hidden in startups who need business partnerships to implement and scale their technologies. This is one of the key reasons why we created the World Alliance for Efficient Solutions: to create synergies between our members.
MASCARA RENEWABLE ENERGY SIGNS A PARTNERSHIP WITH AKUO ENERGY
In November 2017, Akuo Energy and Mascara Renewable Water, two early members of the World Alliance for Efficient Solutions, announced their partnership to develop water desalination with renewable energy generation.
Mascara Renewable Energy had developed the world's first reverse osmosis desalination technology coupled with photovoltaic solar energy. They had proven their efficiency: they were providing drinkable water cheaper than any other desalination solution. However, they were lacking access to market opportunities. And meeting Akuo Energy through the World Alliance did exactly that. Akuo Energy is the leading French independent renewable energy power producer, with 2 billion USD invested as of end-2016, for a total capacity of 960 MW in operation and under construction.

The role of the Solar Impulse Foundation is becoming more clear as we are engaging in new collaborations with other Members.

[The collaboration between Mascara Renewable Water and Akuo Energy]

is just one example of what we can do collaborating with other members that we were introduced to through the Alliance. From the different people I have met, it is clear that we there are many synergies among us."
Maxime Therillion, Business Developer at Mascara Renewable Water
Thanks to this partnership, Mascara Renewable Water will scale their solution internationally. Together, both companies will provide a clean and sustainable solution to the vital needs of inhabitants in terms of energy, water and agricultural capacity, in Southeast Asia, the Middle East and parts of the Indian Ocean.
Check their water desalination plant OSMOSUN in Abu Dhabi:
REACH A GLOBAL AUDIENCE
The solar flight around the world has been followed by millions of people across the globe. This amazing adventure was not about carrying passengers, but rather about carrying a message. Now, we're using this massive audience to bring awareness about solutions to protect the environment in a profitable way.
SEABUBBLES RECEIVES ATTENTION AFTER SOCIAL MEDIA POST
In February, the Covenant of Mayors, the world's largest movement for local climate and energy actions, gathered in Brussels. On this occasion, Bertrand Piccard and the Solar Impulse Foundation decided to bring solutions to European Mayors.
SeaBubbles, one of the Members of the Alliance, was selected to present their all-electric, energy-autonomous water-taxi. To announce this news, we promoted them through our social media:
As soon as the video about SeaBubbles was posted on social media, we received a lot of attention from media, investors, and business opportunities. We spent days answering the phone! This was a great opportunity for us, as we're trying to create some buzz about our solution. It helped a lot.
Marc Mueller, Business Developer at SeaBubbles.
ACCESS OPPORTUNITIES
Our goal is to promote our Members as much as possible to show that solutions exist. Every week, we receive dozens of speaking opportunities, free tickets to cleantech events, booths at events, or access to decision-makers in businesses and government officials.
Greenrail awarded by the European Commissioner for Transport Violeta Bulc as one of the best projects at TEN_TDays 2018 in Ljubljana
A few months ago, we were invited at TEN-T Days, in Ljubljana. The event, which took place on April 25th 2018, is organized by European Commissioner for Transport Violeta Bulc and gathers Ministers, Members of the European Parliament and key stakeholders to discuss smart, sustainable and safe Mobility.
TEN-T Days also hosted an idea accelerator and futuristic lab, to allow young European entrepreneurs and companies to showcase innovative mobility solutions. We suggested Greenrail should present their innovative and sustainable railway infrastructure to EU authorities, transport stakeholders and investors. Finally, the Italian startup was awarded as one of the best projects by the European Commissioner for Transport Violeta Bulc.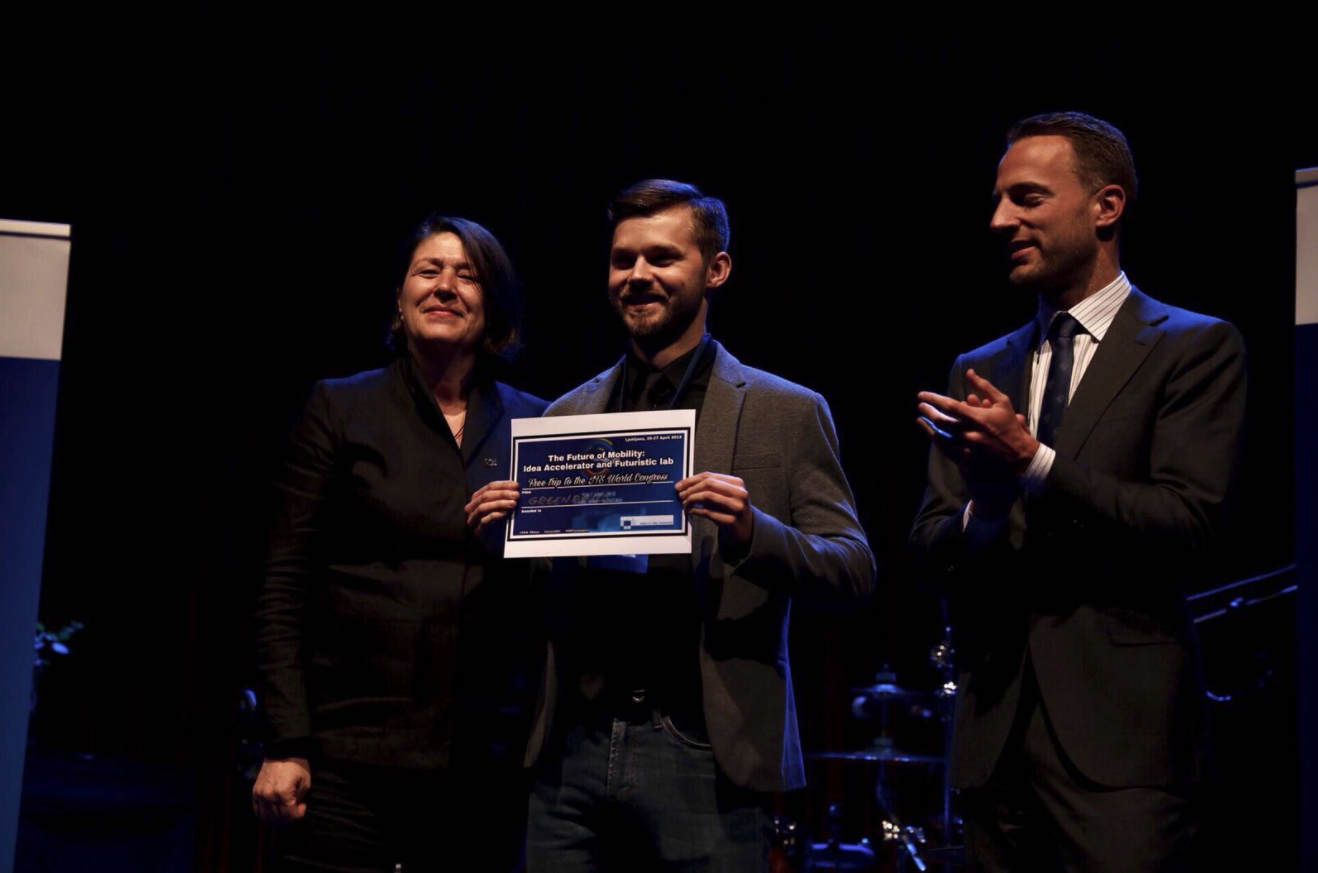 GET THE SOLAR IMPULSE EFFICIENT SOLUTION LABEL!

Becoming a member is the first step to submit your solution and get the Solar Impulse Efficient Solution Label. This label, that we launched on May 23rd 2018, is granted to solutions that meet high standards of both profitability and sustainability. The labelled solutions will then be included in our #1000solutions portfolio that Bertrand Piccard will bring to decision-makers when he embarks on a 3rd round the world tour.