1000 Solutions — October 29, 2018
Woodoo: wood is the new concrete
"If the 19th century was the age of iron, and the 20th the age of concrete... Then the 21st century will be the age of wood in construction"
says Timothée Boitouzet CEO of Woodoo. Architect by profession, this French entrepreneur has replaced his pencils and blue prints by a lab coat to conceive an augmented wood, which could reposition wood as a key element of tomorrow's zero carbon cities.
Indeed, most of our cities are made of concrete and steel, two highly carbon-emitting construction materials. According to a 2013 study published in the Journal of Sustainable Forestry, the production of construction materials such as steel and concrete generates 16% of global CO2 emissions. And rapid urbanisation (68% of the world's population will live in cities in 2050, from 55% today) will only amplify these emissions. According to the study, carbon emissions from the construction industry could be reduced by up to 31%, and fossil fuel consumption could drop by up to 19% by replacing traditional construction materials with wood.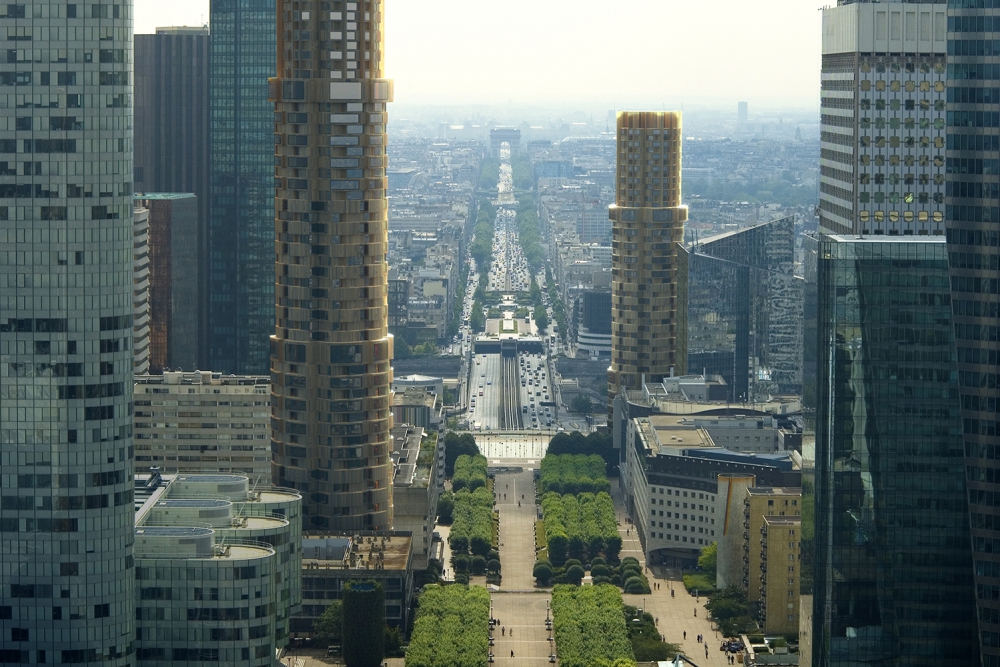 Still, using wood in the construction industry remains a challenge: it is putrescible, inflammable, it has limited resistance and is expensive due to its inherent maintenance price. Through its innovative process, Woodoo removes all of these weaknesses.

But what exactly is the process? It consists in extracting the wood's lignin (an organic substance that acts as a binder) while maintaining the microarchitecture of the material. This molecule is then replaced by a plant resin, synthesized from vegetal biomass, which hardens in the skeleton of the wood turning it into a transcendent material. The augmented wood becomes translucent, imperishable, fire resistant and therefore has a cheaper maintenance cost. The wood remains completely recyclable and will even be part of a circular economy dynamic as the lignin can serve as an alternative to petrol in many applications. The energy consumed for the overall fabrication of Woodoo is 2 times lower than concrete, 17 times lower than glass, and 30 times lower than steel. Last but not least, wood being lighter than traditional construction materials, it therefore needs less fossil fuel to transport, which could also participate in lowering carbon emissions.
What about deforestation? There is no such risk, explains Timothée Boitouzet, as Woodoo's process can be applied to types of woods which are mostly used as timber, or not used at all, such as hornbeam, aspen and poplar. This could actually be a huge economic opportunity for European countries with an important wood industry.
Woodoo, who has won 25 innovation prizes in 2017, will start focusing on the design, automotive and luxury industry before being applied to architecture.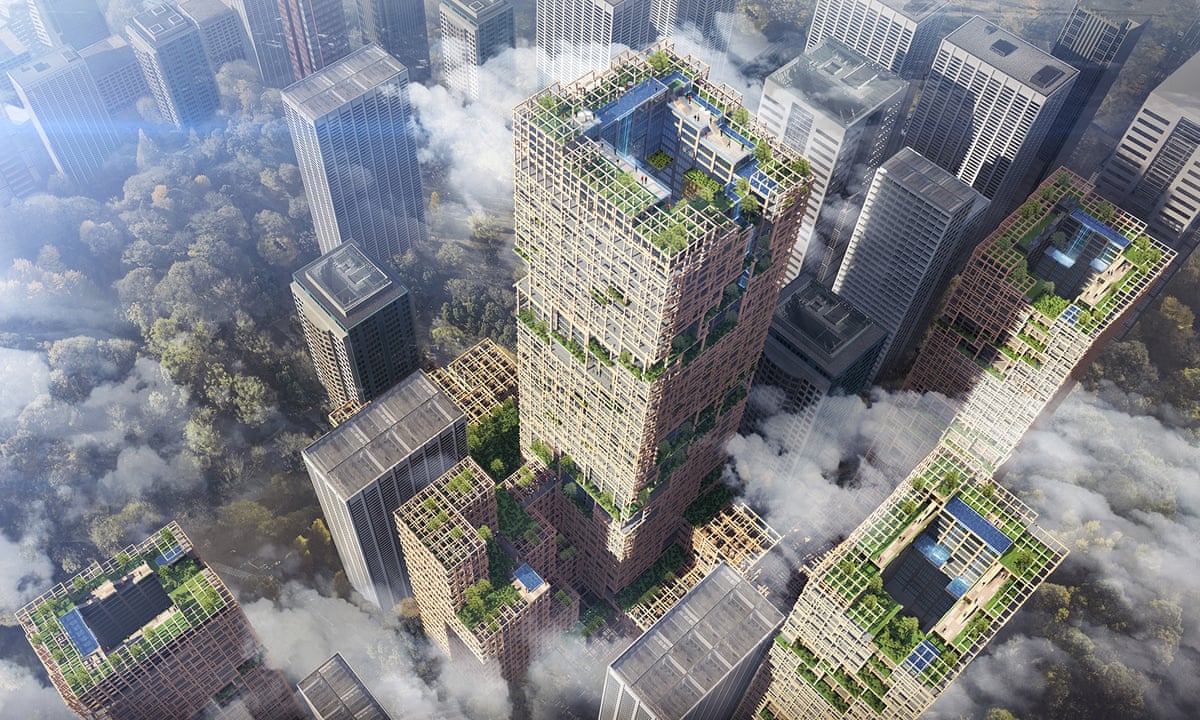 Timothée's vision of wooden cities in the future has actually already started: in February 2018, a Japanese builder unveiled a plan to build a 350m tower in Tokyo by 2041, named the W350 project. Wooden skyscrapers are no longer a dream.