At the Olympic Museum, Solar Impulse Experts champion the #1000Solutions Assessment Challenge
For the first time, Lausanne hosted our Experts Challenge event.
The Olympic Museum's walls are covered with pictures of the greatest olympic athletes of all time: from Usain Bolt to Michael Phelps, Simon Biles and Muhammad Ali. But on October 23rd, during one day, the celebrities were not the sports champions, but rather the Solar Impulse Foundation (SIF) Experts.
Over 60 leading specialists in various domains - such as renewable energies, circular economy, new materials, energy storage, blockchain - gathered in this historical building on the banks of Lake Geneva in Lausanne, for an event known as the Experts Assessment Challenge. The 3 core values of Olympic Games were clearly represented in this top-level event; Excellence of assessments by top scientists; Friendship within the exclusive expert community; Respect for each other's perspective and experience.
Similar to a hackathon, this event has one key objective: bringing together Experts to assess solutions who've applied to the Solar Impulse Efficient Solution Label. Divided into small groups of 5-8 people, the Experts discussed new technologies and reviewed assessments with their peers based on the 3 criteria: 1) feasibility, 2) environmental benefits, 3) profitability.
The lunch break was an opportunity for them to discover and discuss face to face with the Innovators of 8 labelled solutions specially invited for the occasion: CombaGroup, Kitro, Agolin, Hysilabs, Wasteloop, Woodoo, GH1, Aurora's Grid and K-Ryole. The Solutions that were part of this special event covered different fields and applications such as: mobile aeroponics system, transport and storage of hydrogen, an energy management of lithium-ion energy storage systems.
The day was full of engaging content including startup pitches, networking moments and an inspiring keynote from Bertrand Piccard.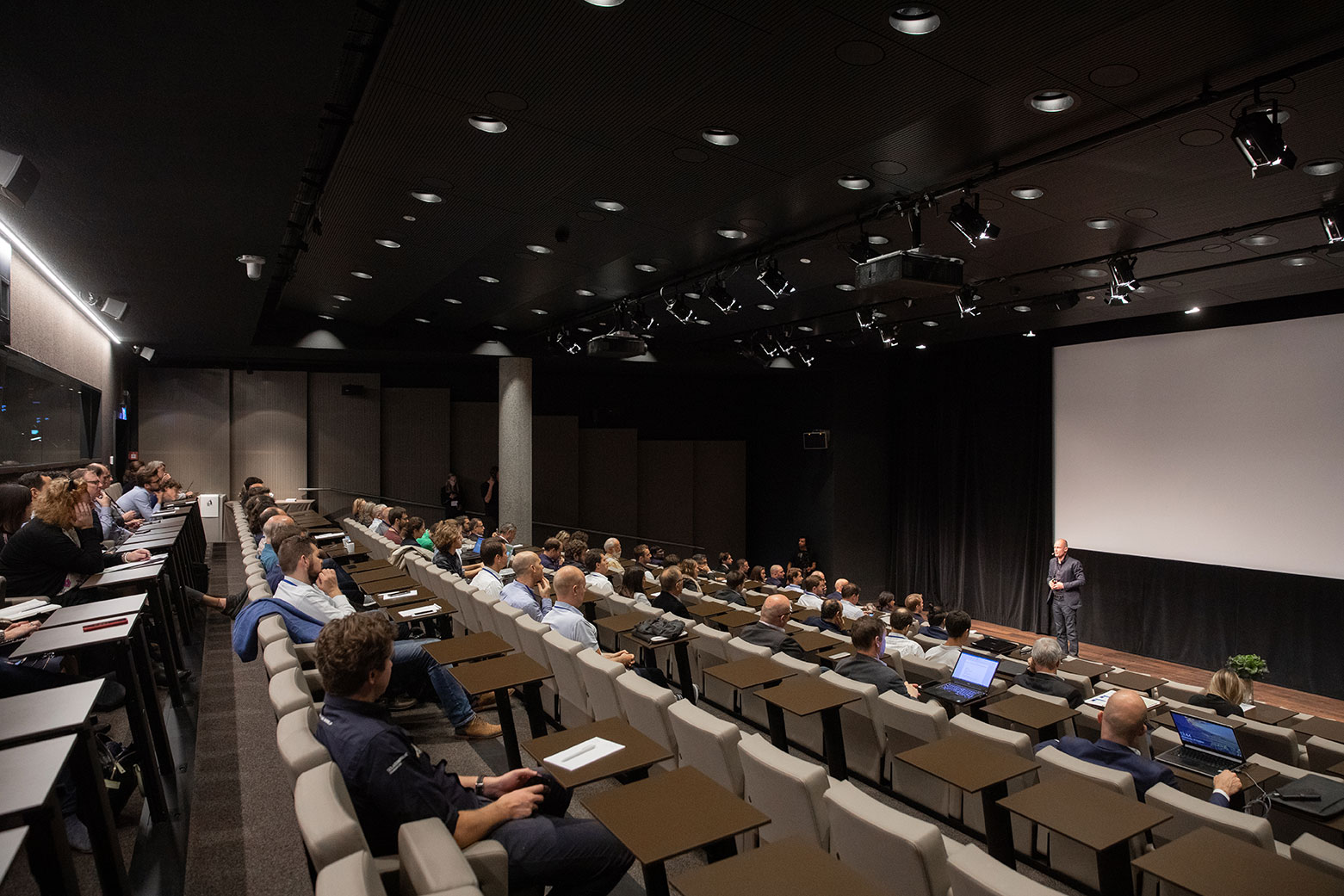 The wrap-up of the day took place at our headquarters, which gave the chance to the Experts to meet the whole Foundation's team, and have a glance of where the magic happens. Prizes were offered to the Most Proactive Expert Paulina Janiak, the Best Technical Article Writer Benjamin Demma from ABB, and the Best Solution Finder Dr. Benedicte Deryckere.
"Spending an entire day surrounded by like-minded people is an extraordinary opportunity to broaden my knowledge. I obviously know that there are people out there who share the same vision and purpose as I do, but meeting and discussing with them gives me great hope for the future" says an excited Expert.
"I really believe these kind of events will make a difference to solve climate change because we need to join forces in order to overcome this massive challenge".
In less than 24 hours, over 70 solutions have been assessed by Experts, and approximately 80% of these will receive the label and join our portfolio of 245 solutions; thus this day represents a big step forward in the #1000Solutions Challenge.
After Bertrand Piccard's closing remarks, one Expert said "the Solar Impulse Foundation keeps thanking us for our hard work on assessing solutions. But really, it's us who should be thanking you".