1000 Solutions — October 10, 2019
4 Solar Impulse Efficient Solutions to recycle plastics and reduce pollution
On October 16th, the world's major players in the plastics industry will gather at K-Fair, "the world's n°1 trade fair for plastics and rubber" in Düsseldorf, Germany. The event will be an opportunity for the industry to present the latest innovations, discuss current trends in the sector, and roadmaps to tackle its biggest challenges, among which plastic pollution.
Even though plastic pollution has been going on for many years, it has caught much of the world's attention recently, partly due to its visualness - videos of beaches covered in plastic, torrents of plastic rivers, and wildlife animals choking with plastic debris are now widely spread on social media, provoking a general outcry.

But people are also very conscious of the usefulness of this material: plastics are absolutely everywhere in our daily lives, in the packaging to keep our food fresh, in most of our cars to make vehicles light, or in medicine to ensure maximum hygiene standards.
While we need to consider reducing the use of plastics when not necessary, one aspect is particularly crucial in the fight against plastic pollution: recycling. A 2017 paper published in Science Advances estimates 8.3 billion tonnes of plastic has been produced from 1950 to 2015, of which only 9% has been recycled. Why? Because the process is usually complex, expensive, and the resulting product is of poor quality compared to the original.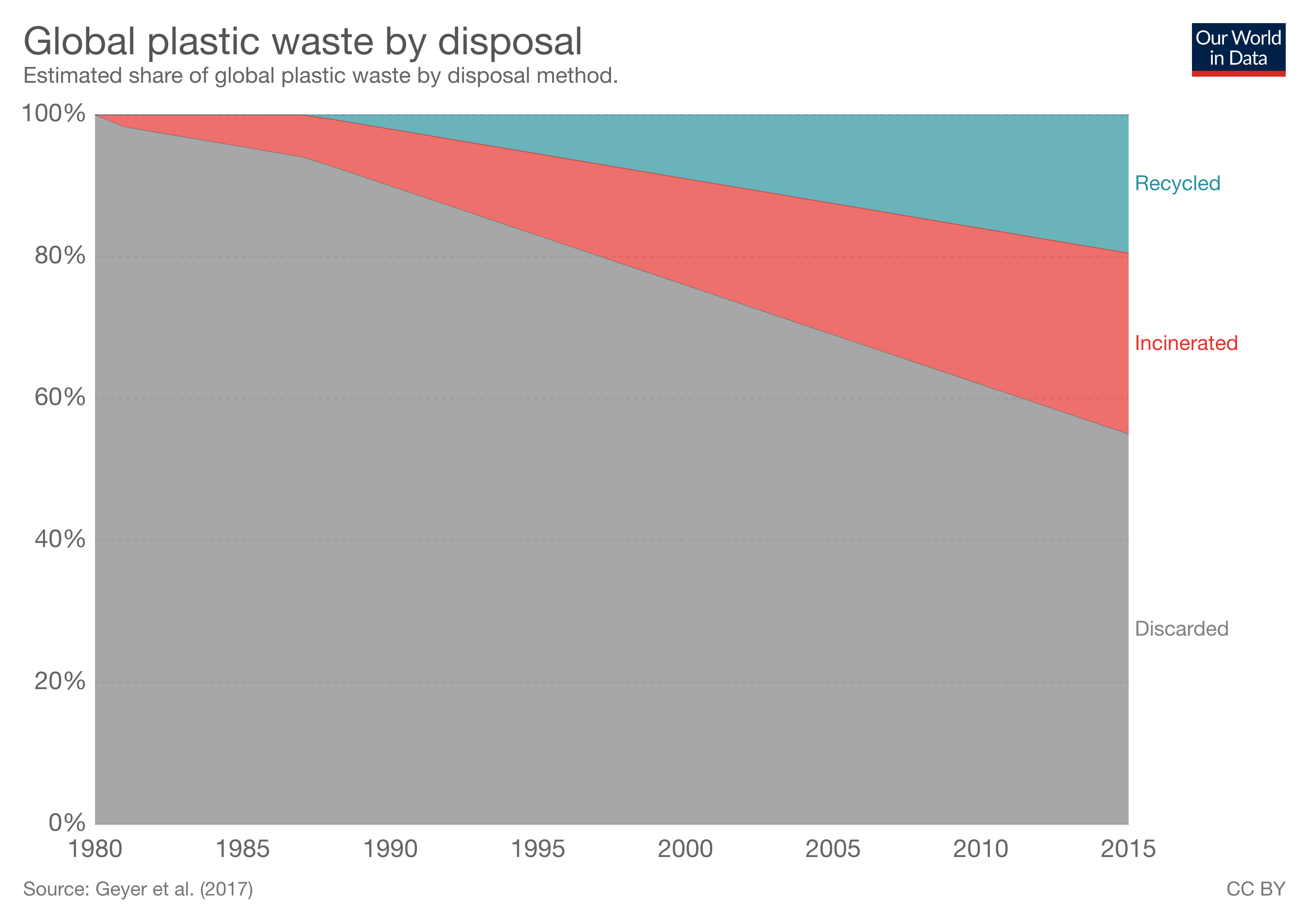 Recycling is key to insert plastics in a circular economy model, a central topic at K-Fair 2019. Many companies are finding innovative solutions for cleaning, separating, shredding and pelletising used plastics to make them usable to produce new plastic products.
Here are four labelled Solar Impulse Efficient Solutions that can help improve plastic recycling, and tackle plastic pollution:

How does it work? Closing the Plastic Loop is a project based on the usage of a small portable module that decomposes plastic waste using microwave energy and regenerates root chemicals used to make new plastics and products.
The solution regenerates post-consumer plastics by breaking down plastics into their basic constituents, used to make new plastic resins identical to virgin plastics and restore their full value.
The modules are intended to be installed in existing sorting facilities where a lot of post-consumer plastics do not find a market due to low value. The modular approach allows local deployment and minimizes transportation costs. The modules can later be installed in developing communities, ships, airport authorities and create local micro-economies around waste. Its small scale favors fast deployment and scaling by deploying more units in the field.
What's the impact? Three times less GHG emissions to produce polystyrene from recycled material than from virgin fossil material.

How does it work? SOPRALOOP combines mechanical and chemical recycling at an industrial level to recycle post-consumer complex PET plastic wastes into recycled polyols.
The objective of SOPRALOOP is to deal with currently non-recycled post-consumer PET waste (such as opaque and multilayer PET bottles, full sleeved PET bottles or multilayer PET trays). SOPRALOOP recycles all these kinds of complex post-consumer PET waste into recycled polyols and by doing so, reduces the landfilling or incinerating of recyclable products.
What's the impact? SOPRALOOP is the key solution that allows its users, such as Soprema, to recycle annually 7'000 tons of non recycled complex PET, to produce 10'000 tons of recycled polyols annually, to substitute 50% of virgin polyols by recycled polyols into the production of polyurethane foams for the insulation market and to save 15'000 tons equivalent CO2 annually.

How does it work? The process of enzymatic recycling creates new virgin PET plastics directly from plastic waste, in accordance with circular economy principles.
The enzymatic bioprocess for recycling aims to eliminate the constraints encountered by some current processes, by taking advantage of the extraordinary specificity of the enzymes which allows for:
recycling plastics without the need for sophisticated sorting, and in particular with the possibility of recycling colored, opaque and multi-layered plastics;
the possibility of recycling to infinity, via the recovery of purified monomers that can then be re-polymerized into plastic polymers of a quality equal to the original polymer (no loss in value, as compared to mechanical recycling).
With this enzyme-based technology, the objective is to change the plastics lifecycle into a genuine circular economy with an endless recycling of plastics.
In a recent press release, Jean-Claude Lumaret, CEO of CARBIOS said "our advances foreshadow the industrial deployment of a revolutionary technology which will allow improved recycling for some of the most commonly used plastics. Our goal is to provide consumers and corporates with an efficient and competitive circular economy solution that can help tackle the global plastic pollution crisis".
What's the impact? CARBIOS can recycle PET plastics such as bottles, packaging and textiles in an eco-responsible way.

How does it work? The RT7000 unit converts residual waste plastic that is currently buried, burnt or lost back into oil for reuse.
Usually, recycling of plastics like cookie packets and food trays is not economically viable, causing them to be discarded into the environment. However, RT700's patented machine chemically breaks down these hard to recycle plastics into Plaxx®, an oil that can be used for new plastic production, as well as fuels and waxes.
Modular and self-contained, RT700 can be adapted to the needs of each waste site and mass manufacturing will enable rapid global roll-out.
What's the impact? Every tonne of plastic processed by an RT7000 and diverted away from incineration, saves 1.8 tonnes of carbon equivalent. Recycling Technologies' goal is to install 10 million tonnes of plastic recycling capacity to the world by 2027, which could save a total of 17 million tonnes of carbon equivalent.