Upcoming Events
VIVATECH 2019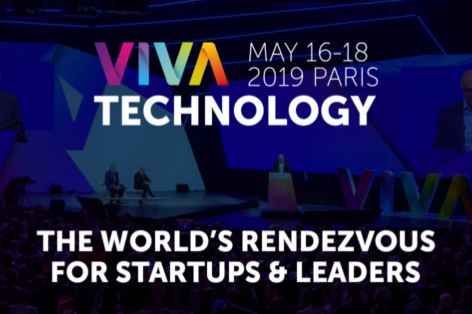 VivaTech is the world's rendezvous for startups and leaders to celebrate innovation. It's a gathering of the world's brightest minds, talents, and products.

This year, the Solar Impulse ecosystem will have a strong presence at VivaTech!
Solutions Present:
Programme:
Thursday May 16th
12:00 Bertrand Piccard will be speaking at the Air Liquide stand Hall1, H17
15:05 A Fossil Free World?
Alexandra Sombsthay, our director of Governmental Affairs, will be speaking with Eco Wave Power and Physee: Check out the programme
15:35 Reversing Climate Change
Interview with Climeworks and Alexandra Sombsthay Check out the programme
Friday May 17th
10:00 Willem van Hasselt (Corporate Relations): Fast-tracking 1000 profitable solutions to protect the environment, @ the Air Liquide stand Hall1, H17
The Solar Impulse Team at Vivatech:
Solar Impulse Foundation Partners Present:
Air Liquide - Hall 1 - H17
BNP Paribas - Hall 1 - J23 (Lab) and Hall 2.2 - T11 (Better Life Avenue)
Engie - Hall 2.2 - X02
Since 2016 Viva Technology has gone from strength to strength. The fourth edition of the world's leading tech event is expanding into two new venues, and they're serving up even more immersive experiences for visitors, startups and business leaders from around the world. Here are a few highlights for the 2019 edition.
- United Tech of Europe
- Afric@Tech
- A Bigger, Better Stage One
- A New Space to Work, Chill, Play