Upcoming Events
FAMAE Challenge -> Apply!!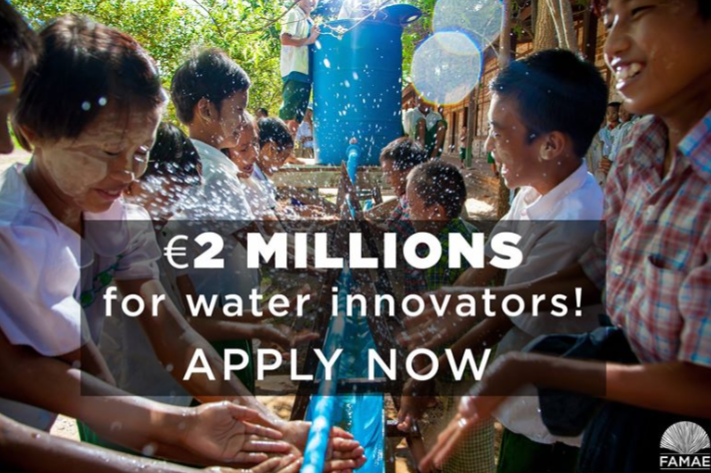 FAMAE launches PRECIOUS WATER! The largest world competition dedicated to water innovations.
€2,000,000 seed funding
for innovative and concrete solutions in water,
€100'000 of which will be provided to the Most Efficient Solution in Water Prize, created by FAMAE and the Solar Impulse Foundation.
It is the biggest prize money for solutions related to drinking water, water treatment, water preservation, improving water quality and reducing the waste of water.
Don't forget to spread the word.