Upcoming Events
Change Now Summit 2020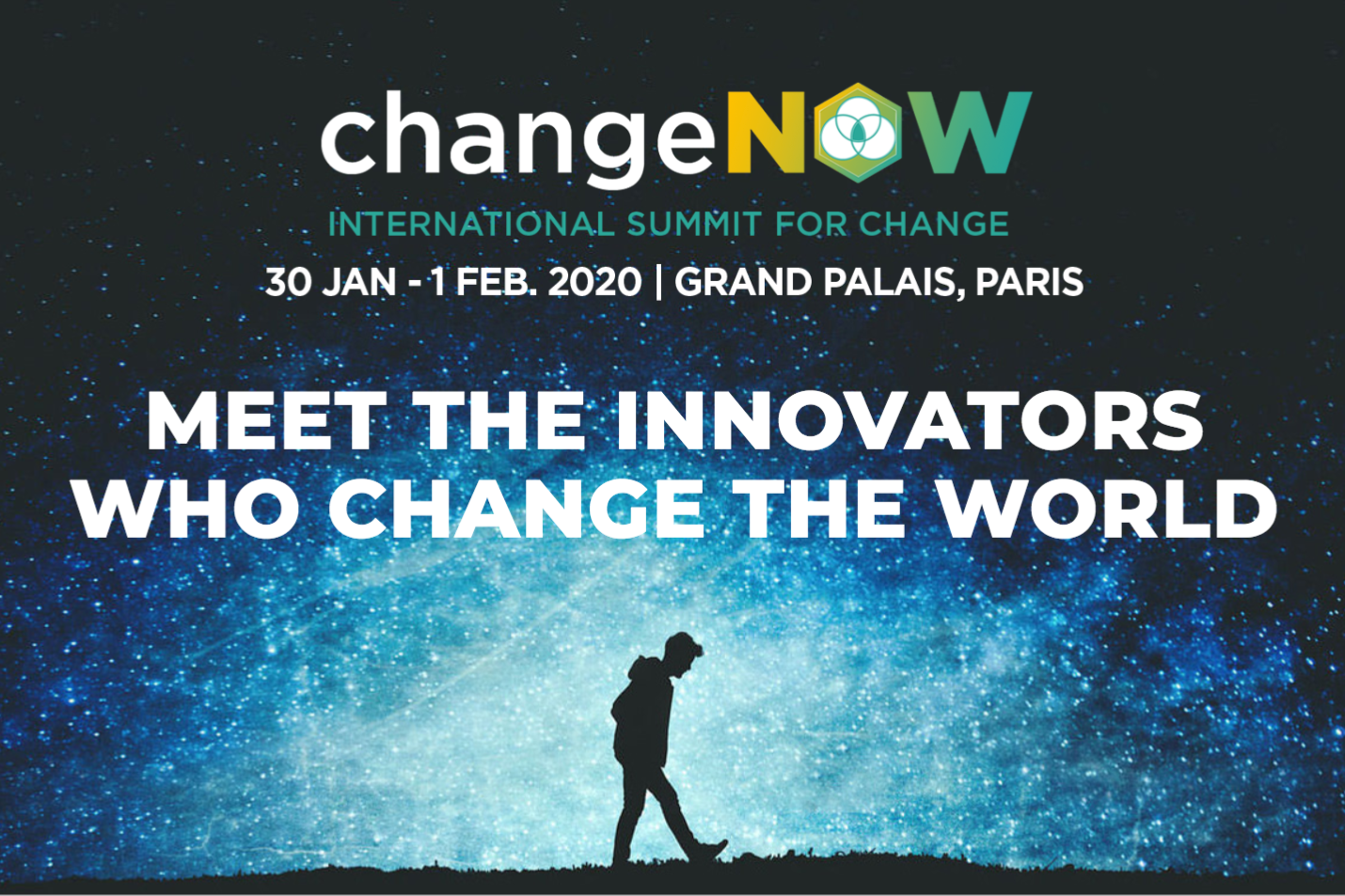 The "World Expo" of innovations for the Planet
Change Now Summit is the largest Positive Impact gathering in the world.
Check out : www.changenow-summit.com
It is all about concrete action and innovations that matter: climate change, end of plastic pollution, new forms of agriculture, new models of education, solutions to refugees crisis, clean energy, sustainable cities, ... and other solutions to our most urgent global issues.
Bertrand Piccard will do the opening key note. We will organize Experts and Solution Challenge.
To participate in the next Expert Challenge during Change Now Summit on January 31st, you need to register to the event before January 12th : see Invitation
See you there: https://youtu.be/UEdrMH06v_k