02
Mobility has become a challenge in most parts of the world. Carpooling offers an alternative as it brings transportation access to isolated areas and decongests roadways and public transportation systems that are over-solicited.
Zify's shared mobility solution is an application that connects drivers and passengers sharing a similar itinerary together. Sharing a ride allows the users to commute at minimal cost, decrease road congestion and lower pollution levels associated to the transportation sector. Zify focuses on home-to-office commutes as they represent 90% of a commuter's daily trips. The carpooling application is accessible from anywhere, at any time and is easy to use. The main objectives behind their solution is to reduce pollution levels and make commuting a social, environmental and memorable experience for all.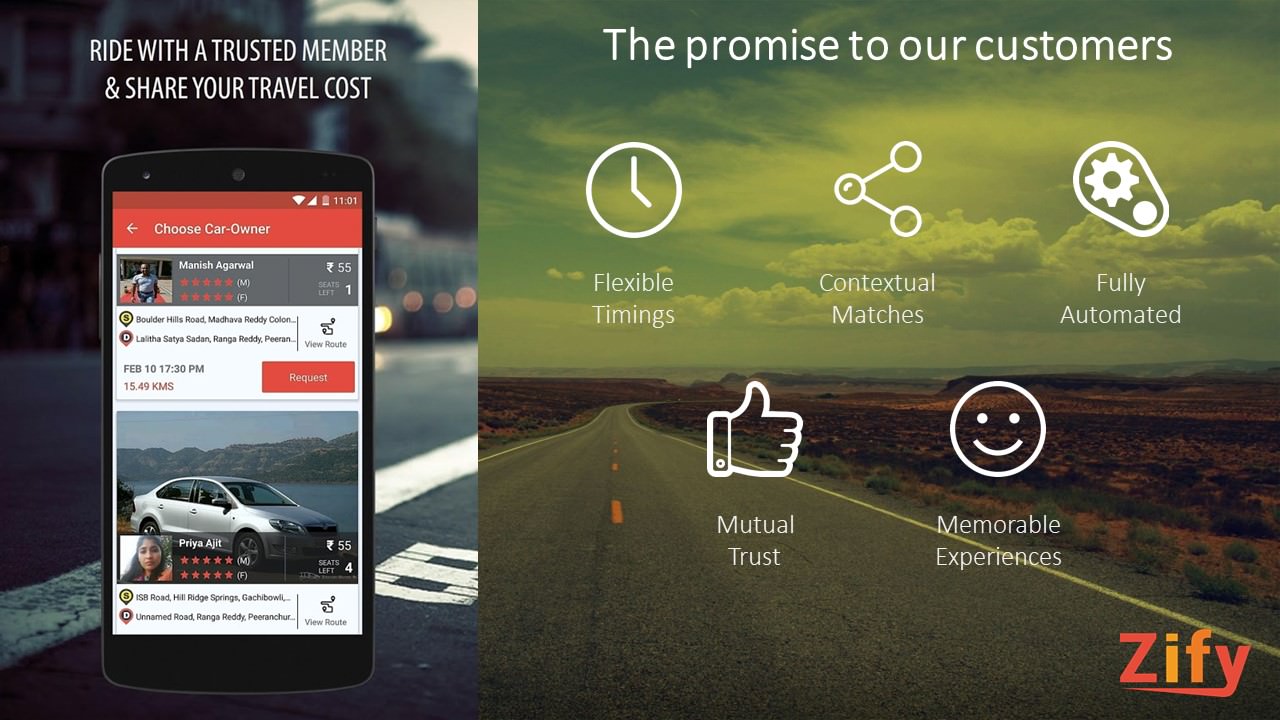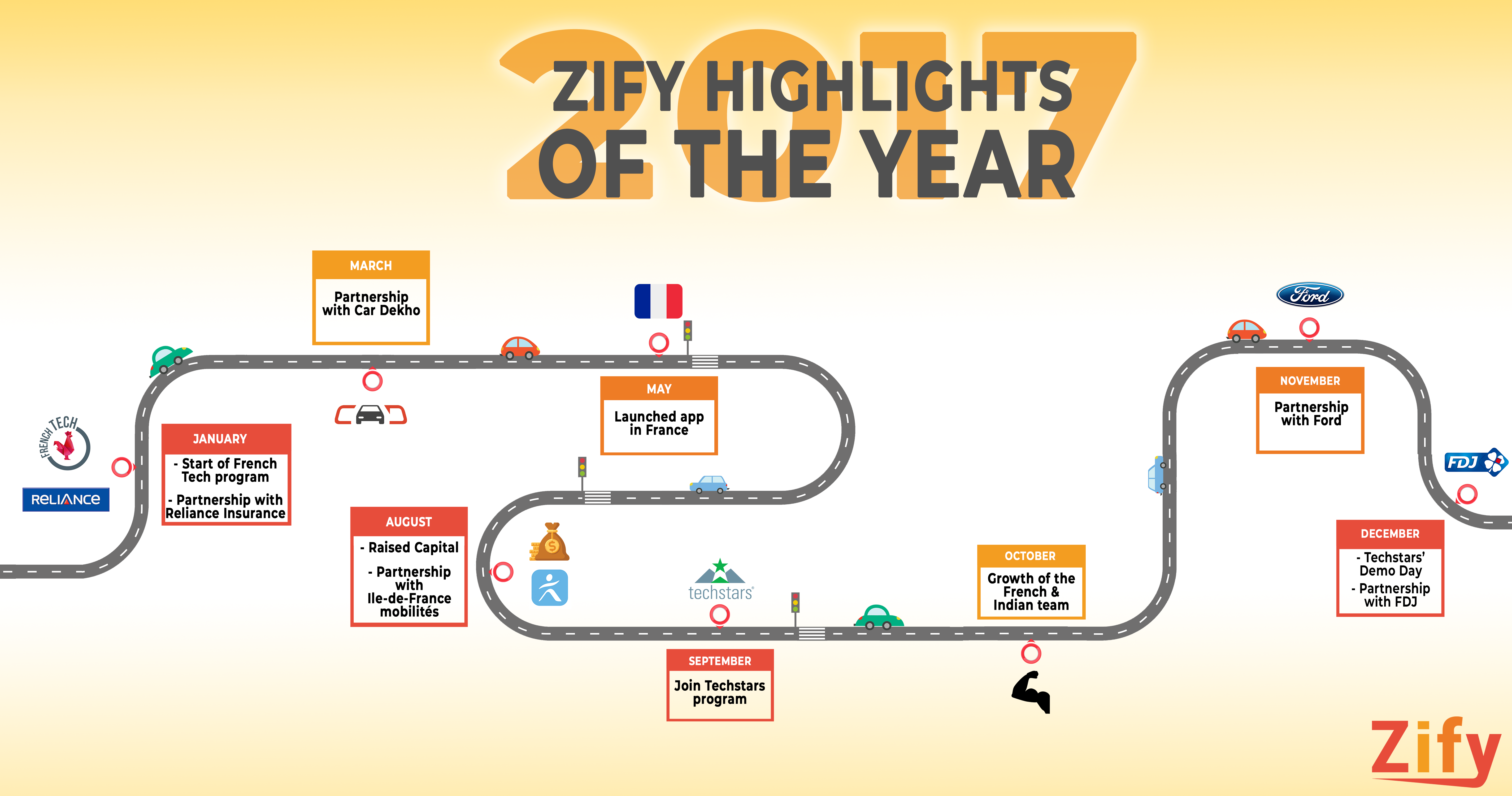 03
Key features
•

Better engagement: employees sharing trips daily are happier & more engaged

•

Reduce carbon footprint: carpooling reduces CO2 emissions significantly

•

Better productivity: employees are more punctual, healthy & more productive.
04
Profitability
•

Reduce costs: carpooling lowers fuel consumption & parking spots needed for cars.
05
Categories of Application