02
Wastewater treatment and resource recovery produces carbon-rich soil amendments and reusable water.
Epic's on-site solids recovery and treatment system diverts wastewater organics from the municipal sewer, easing the load on utilities and saving buildings money. The solution redefines urban wastewater by decentralizing treatment into buildings. This wastewater treatment system collects and processes all of a building's wastewater, recovering the organic solids and converting them into high quality soil amendments that can be used to grow crops, enhance gardens, and beautify green spaces. The separated water, with the solids now removed, can be easily treated and reused onsite for undrinkable applications, including toilet flushing, irrigation, and cooling towers. By diverting wastewater organics from the municipal sewer system and easing the load on utilities, it reduces sewer connection fees and ongoing wastewater rates for building owners and developers. The goal is to keep up with growing cities by (1) decentralizing treatment and (2) turning the "waste" in wastewater into valuable commodities.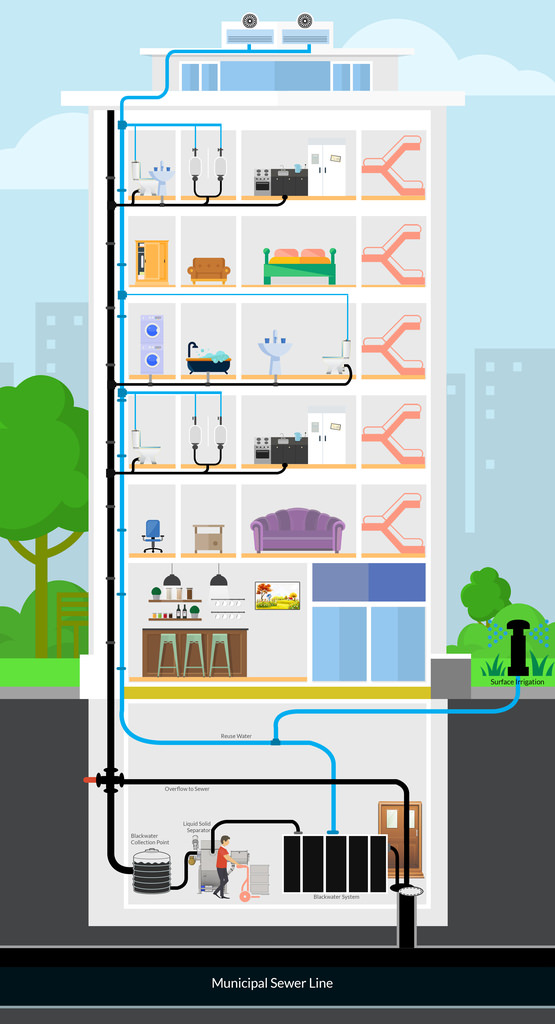 03
Key features
•

Helps reduce a building's water demands by 50-95% and diverts greenhouse gas emitting organics from landfill
04
Profitability
•

Reduces a building's sewer connection fees and ongoing wastewater costs by up to 25%
05
Categories of Application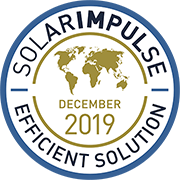 Company Profile

Headquarters
San Francisco, CA 94103, USA
SDG's of Application
Maturity Stage
Medium and large scale commercialization
Small scale commercialization
Initial market commercialization
Prototype testing in the real world
Prototype testing 1:1 in the lab
The information set out above, is solely for the purposes of information and the Solar Impulse Foundation does not provide any guarantee as to its authenticity, completeness or accuracy. This information does not constitute investment advice or a recommendation to buy into, transact or to enter into any agreement with any of the parties or persons mentioned above. Potential investors or interested parties are solely responsible for their investment or business decisions and for performing any due diligence required by the circumstances.