02
Thiopaq allows removal of H2S from biogas and conventional gas production, and conversion of the H2S into usable sulfur based products including fertiliser.
Thiopaq uses non-hazardous and naturally occurring bacteria to convert H2S (Hydrogen Sulfide) into a sweet gas stream and solid elemental Sulfur. Both are highly marketable products, the latter of which might otherwise be wasted, or burned to produce Sulfur Dioxide in the absence of an efficient separation mechanism. The system also has lower operating costs and material inputs than alternative techniques for H2S separation.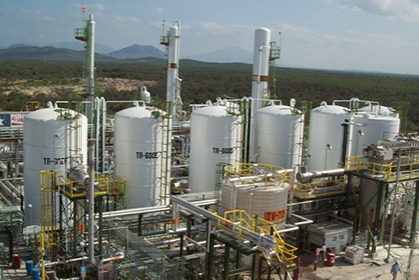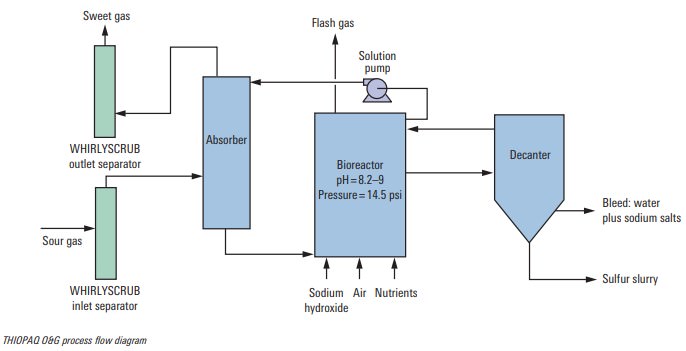 03
Key features
•

Compared to flaring waste gas, the annual reduction per THIOPAQ unit of one long ton per day (LTPD) sulfur processing capacity is approximately 50,000 tons of CO2, and 1,200 tons of SO2
04
Profitability
•

A 40% improvement in operating cost when compared to alternative techniques
05
Categories of Application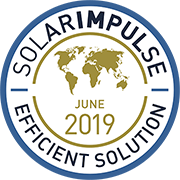 Company Profile

Headquarters
Houston, TX 77271, USA
SDG's of Application
Maturity Stage
Medium and large scale commercialization
Small scale commercialization
Initial market commercialization
Prototype testing in the real world
Prototype testing 1:1 in the lab
Looking For
The information set out above, is solely for the purposes of information and the Solar Impulse Foundation does not provide any guarantee as to its authenticity, completeness or accuracy. This information does not constitute investment advice or a recommendation to buy into, transact or to enter into any agreement with any of the parties or persons mentioned above. Potential investors or interested parties are solely responsible for their investment or business decisions and for performing any due diligence required by the circumstances.