02
Bloom produces chemicals from biomass to make the chemical industry more sustainable.
Bloom isolates two pure biomass fractions, one being the lignin fraction which is efficiently and selectively transformed to bio-based aromatic molecules for flavor and fragrance market. The other is cellulose fraction which is sold to the textile industry to substitute petro-based synthetic fibers. Bloom upgrading process is a disruptive alternative to convert plant material (wood or agricultural side-streams) to cost-competitive building blocks, and thereby an excellent instrument to contribute to the efficient use of resources and promote a circular bio-economy.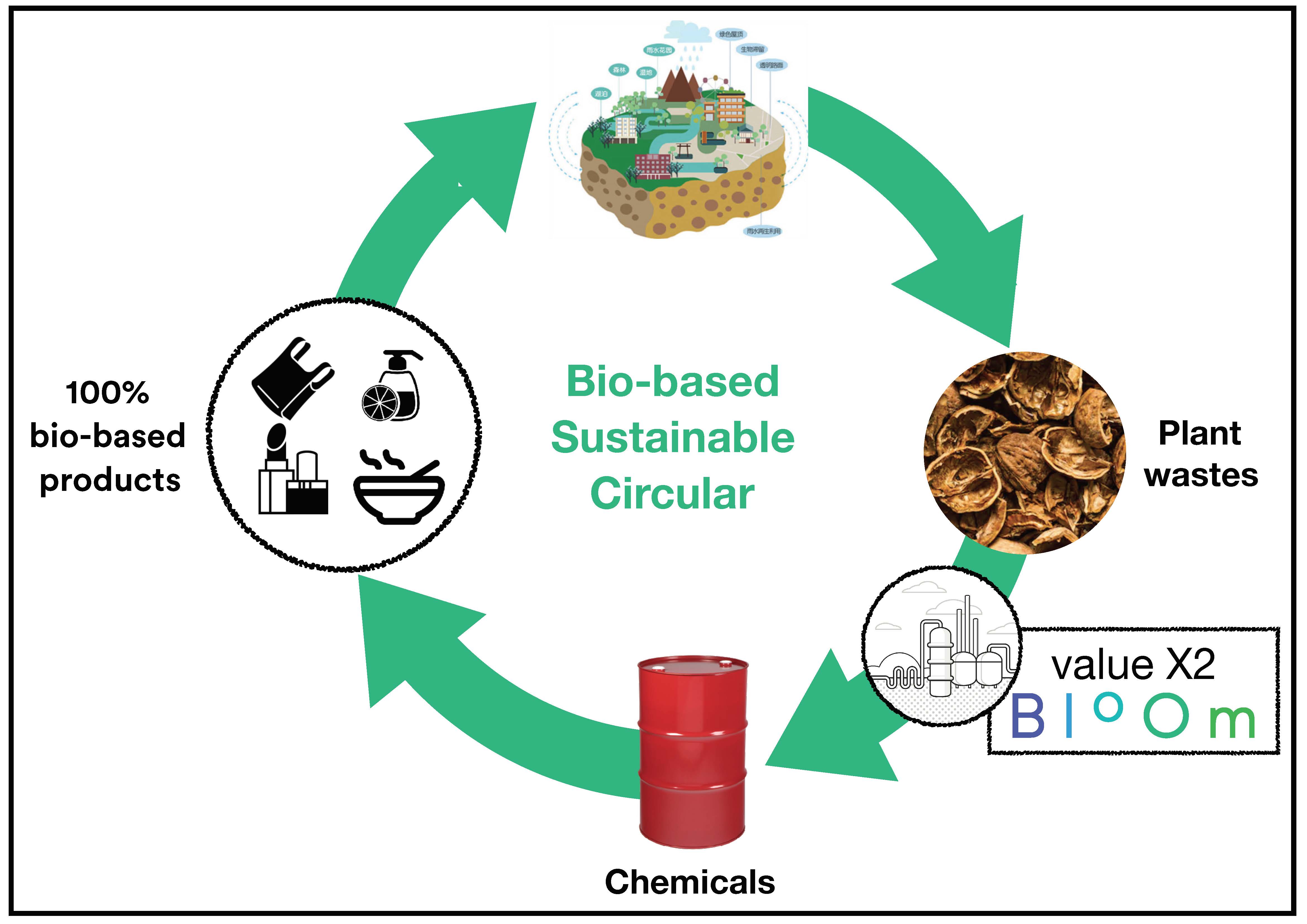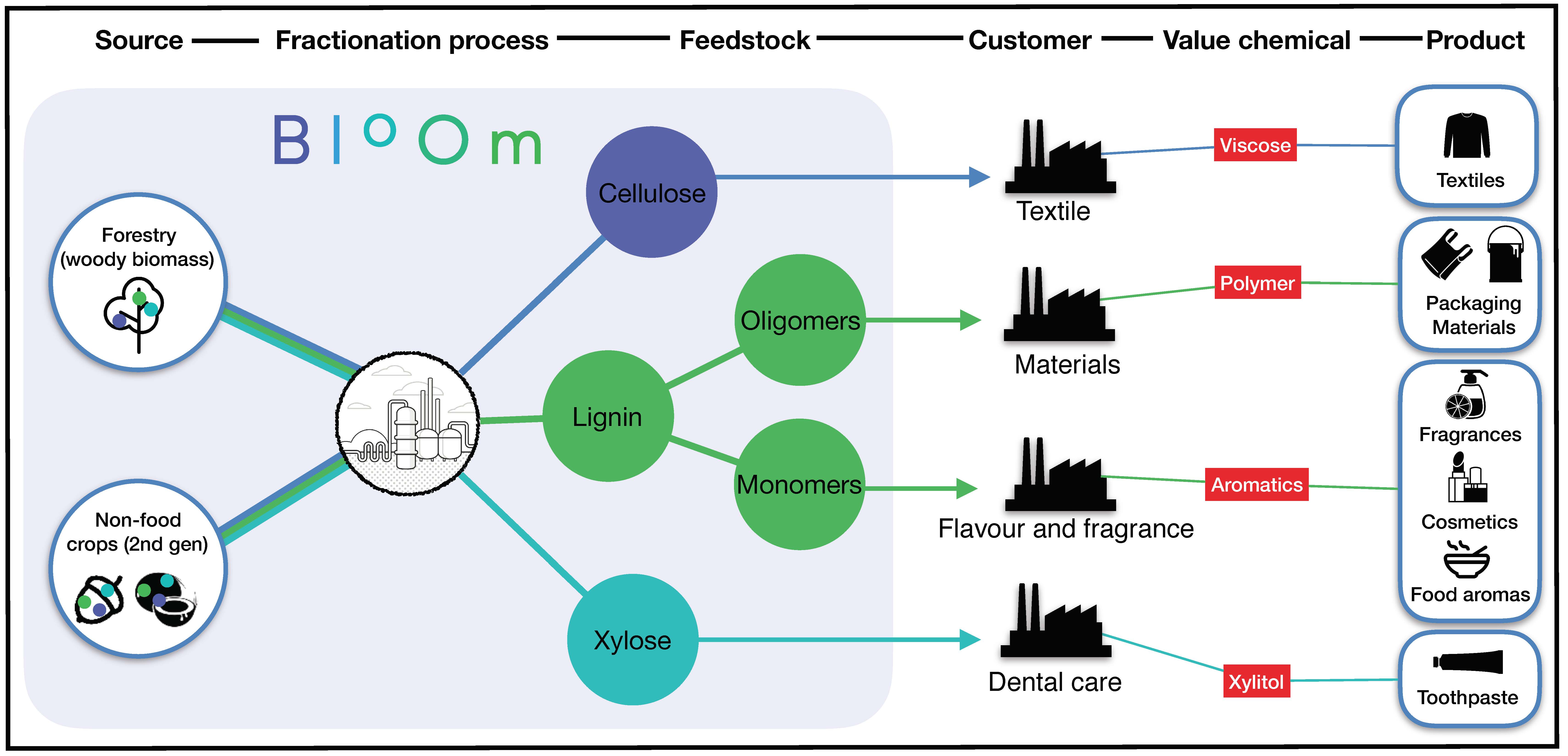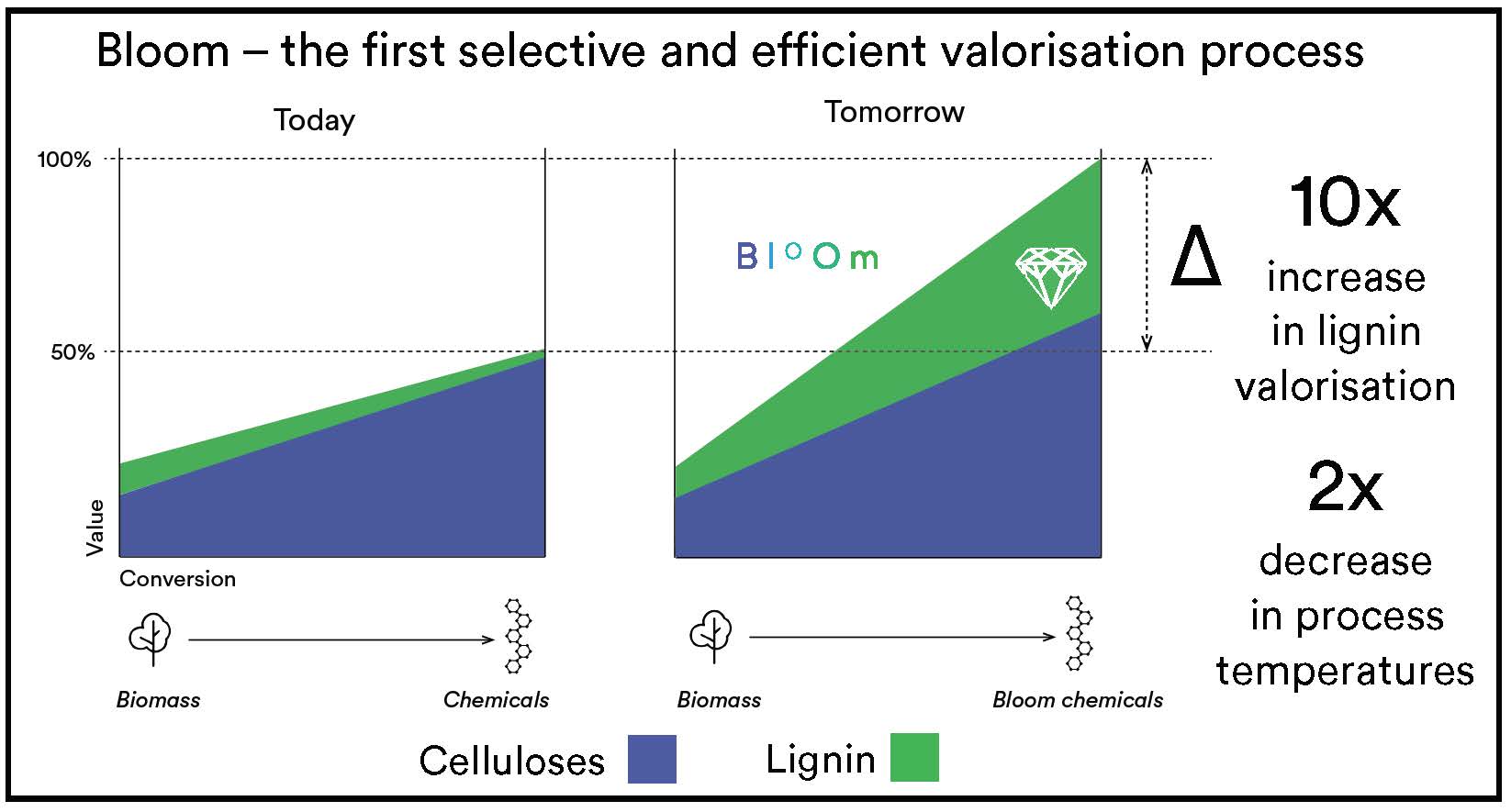 03
Key features
•

Cheap, simple and green process protected by international patent

•

Valorizes biomass and hence avoids CO2 release

•

Switching from petro-based to Bloom's bio-based compounds reduces greenhouse gas emission by 97%
04
Profitability
•

Cost-competitive

•

Turns biomass wastes from a source of problem to a source of revenue
05
Categories of Application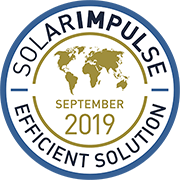 Company Profile

Headquarters
1020 Renens, Switzerland
SDG's of Application
Maturity Stage
Medium and large scale commercialization
Small scale commercialization
Initial market commercialization
Prototype testing in the real world
Prototype testing 1:1 in the lab
Looking For
The information set out above, is solely for the purposes of information and the Solar Impulse Foundation does not provide any guarantee as to its authenticity, completeness or accuracy. This information does not constitute investment advice or a recommendation to buy into, transact or to enter into any agreement with any of the parties or persons mentioned above. Potential investors or interested parties are solely responsible for their investment or business decisions and for performing any due diligence required by the circumstances.