02
Solar Cooling is an HVAC system that provides tertiary buildings with cooling and heating powered mostly by thermal solar energy.
The key benefits are energy and cost savings, indoor air quality improvement, and CO2 emission reduction. The system works in almost all regions except equatorial zones. It covers between 65-85% of the total heating/cooling needs of the building. The major components are: one or several air handling units, solar thermal panels, and a regulation algorithm for the building. Using the Dessicant Evaporative Cooling principle, the solution can cool incoming outdoor air from 34°C to 18°C using only solar heat and a bit of water. Essentially, when dry air is humidified, its temperature goes down. There is no need for an electrical compressor, heat pump, nor refrigerant gas. The humidity level is controlled to maintain ideal conditions.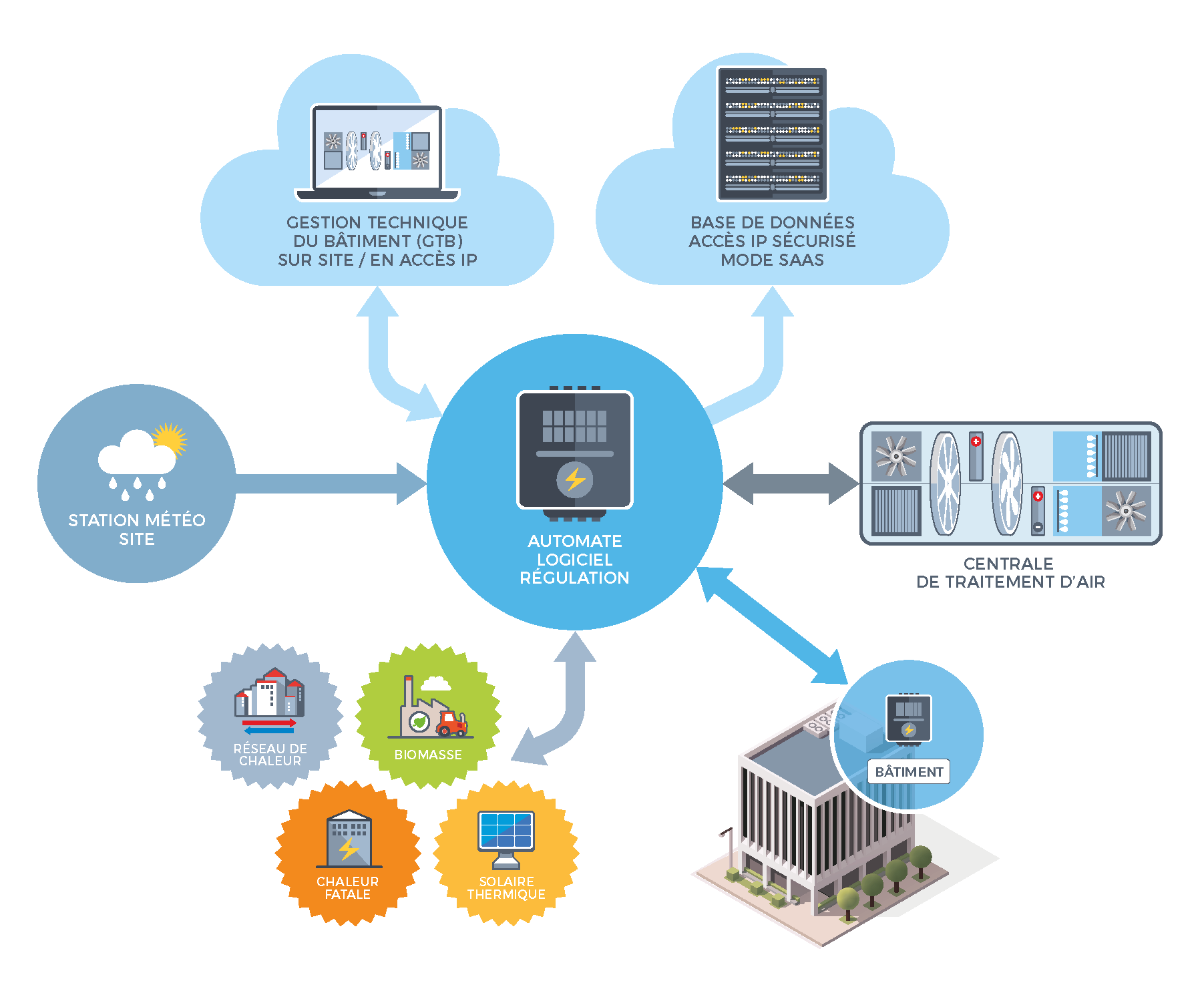 03
Key features
•

Reduces CO2 emissions by up to 60%.

•

Natural air-conditioning powered by solar heat.
04
Profitability
•

Up to 60% in lower energy costs in operation.
05
Categories of Application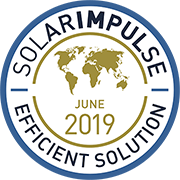 Company Profile

Headquarters
06000 Nice, France
SDG's of Application
Maturity Stage
Medium and large scale commercialization
Small scale commercialization
Initial market commercialization
Prototype testing in the real world
Prototype testing 1:1 in the lab
Networking Partner
PEXE


Réseau PEXE, the French Cleantech network, is the leading network of French cleantech clusters. Its main objective is to structure and promote the cleantech industry to accelerate the development of its 5000 SMEs.
Cleantech Open France


The Cleantech Open France is looking for the best clean technology ideas from around the country. This is the largest cleantech accelerator program in France and it belongs to the largest international network of cleantech startups, the Cleantech Open founded in California, which has a presence in more than 20 countries worldwide.
The information set out above, is solely for the purposes of information and the Solar Impulse Foundation does not provide any guarantee as to its authenticity, completeness or accuracy. This information does not constitute investment advice or a recommendation to buy into, transact or to enter into any agreement with any of the parties or persons mentioned above. Potential investors or interested parties are solely responsible for their investment or business decisions and for performing any due diligence required by the circumstances.