02
The Smart Energy Hub is an innovative hydrogen-based energy storage solution for NZEB (Net Zero Energy Building) to reach self-efficiency.
A Net Zero Energy Building produces as much as it consumes every day. However, due to lack of storage capacity, it sometimes provides the grid with the surplus of energy and sometimes needs energy from the grid. To tackle this issue, Smart Energy Hub allows the building to store the surplus and use it when it is necessary. This solution combines batteries, for their fast switching capabilities, with a disruptive technology: an RSOC (Reconfigurable System-On-Chip) energy processor, capable of storing energy in the form of Hydrogen (water electrolysis function), and rendering it when needed in the form of heat and electricity (fuel cell function). Thanks to its software (modelling of building and the Smart Energy Hub) and to the adaptability of its product, any NZEB building can be rendered self-sufficient in energy (non grid-dependant).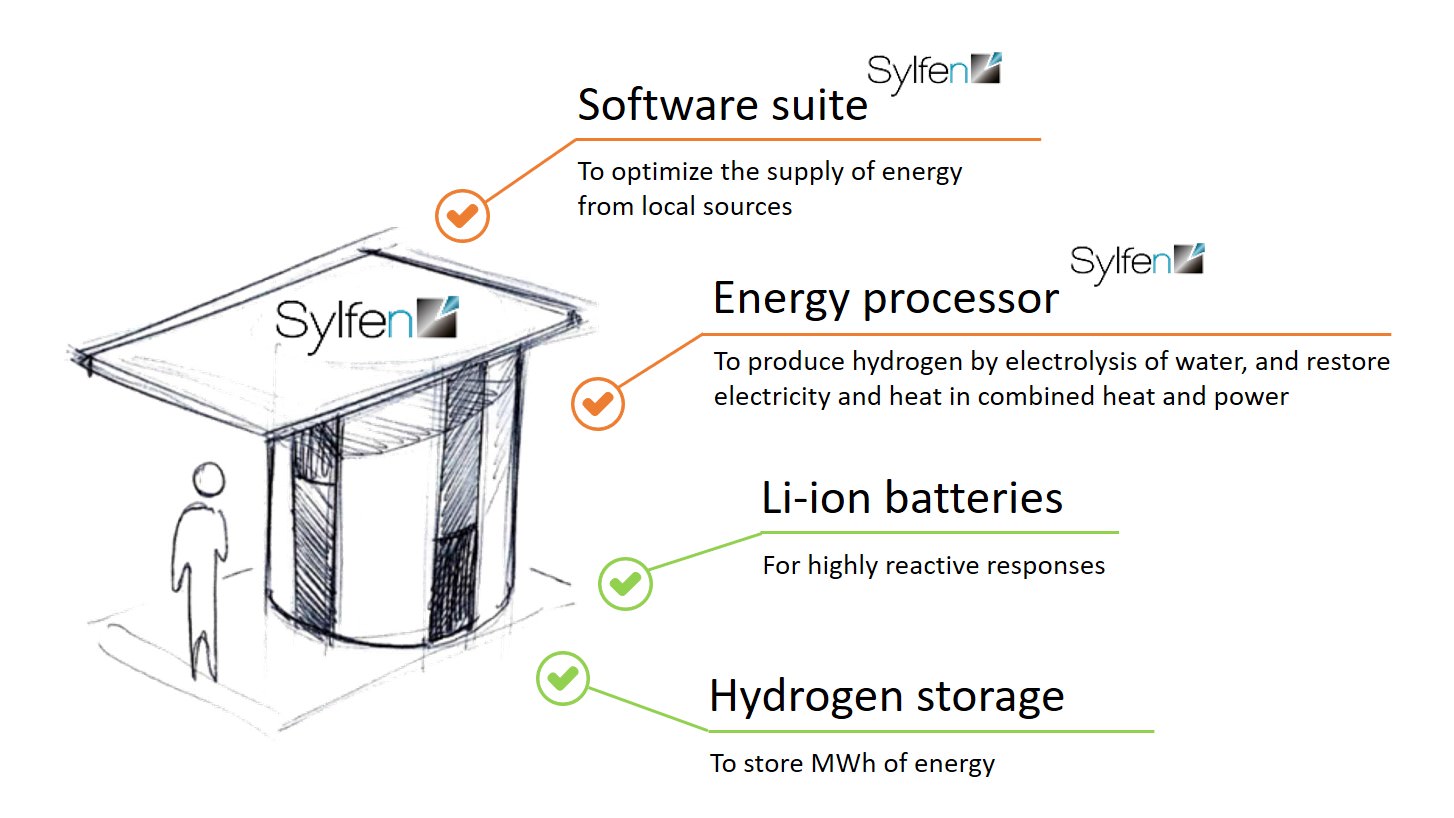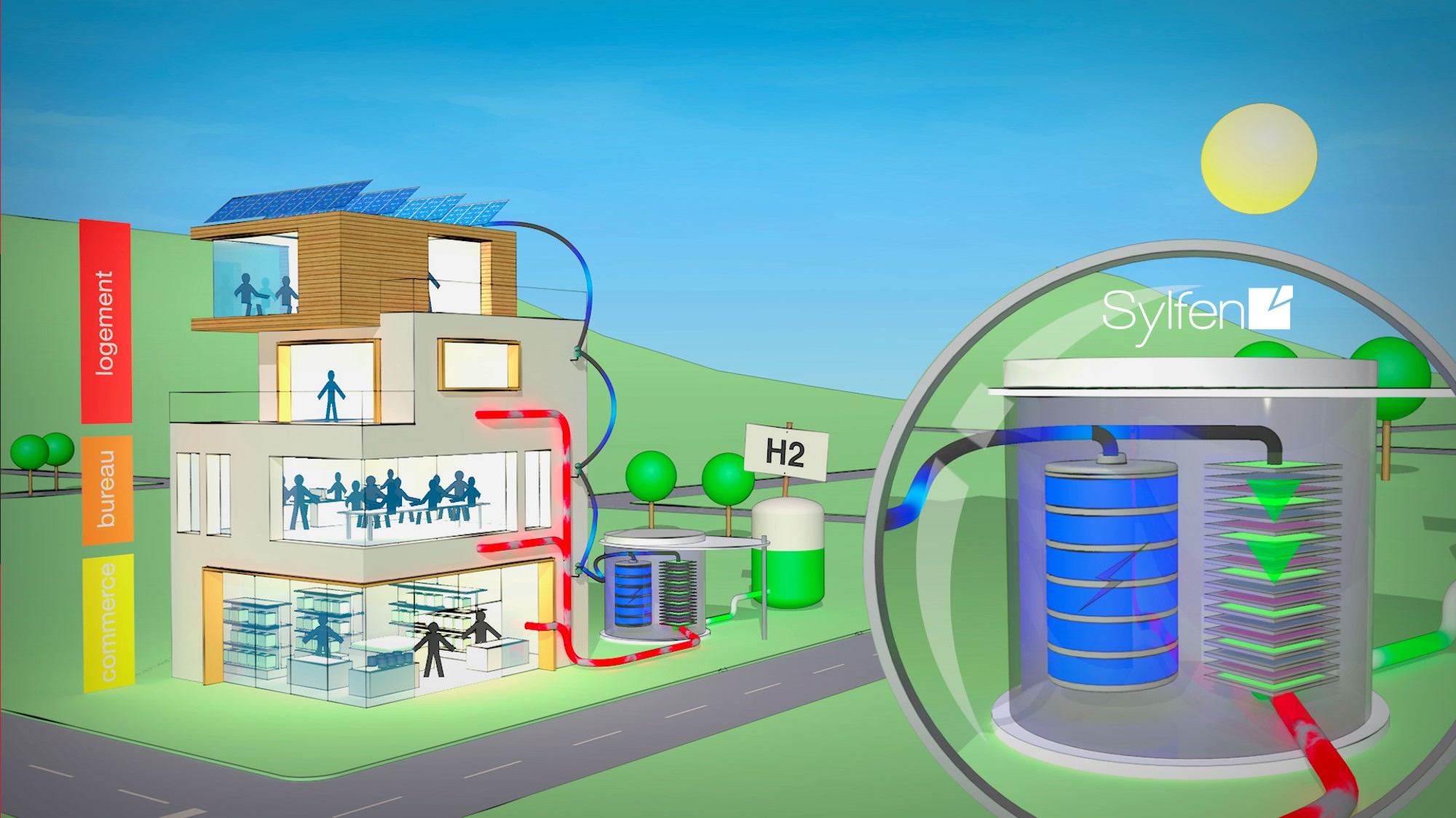 03
Key features
•

CO2 emissions cut by 50% or more (depending on the country).

•

Energy produced locally.

•

RSOC processor recyclable to more than 90%.
04
Profitability
•

50% lower energy bills (including maintenance).
05
Categories of Application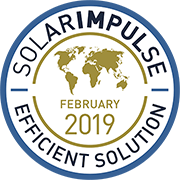 Company Profile

By
Sylfen
Headquarters
38000 Grenoble, France
SDG's of Application
Maturity Stage
Medium and large scale commercialization
Small scale commercialization
Initial market commercialization
Prototype testing in the real world
Prototype testing 1:1 in the lab
Looking For
Networking Partner
InnoEnergy


InnoEnergy supports and invests in innovation at every stage of the journey – from classroom to end-customer.
The information set out above, is solely for the purposes of information and the Solar Impulse Foundation does not provide any guarantee as to its authenticity, completeness or accuracy. This information does not constitute investment advice or a recommendation to buy into, transact or to enter into any agreement with any of the parties or persons mentioned above. Potential investors or interested parties are solely responsible for their investment or business decisions and for performing any due diligence required by the circumstances.