02
The Smart Container is a shipping container that provides end-to-end visibility and traceability.
With this solution, logistics stakeholders can reduce their risks and act proactively on events throughout the supply chain. The Smart Container reduces transportation costs while monitoring what is happening in real-time to the container itself and the cargo. It therefore provides real-time actionable information which increases the efficiency of the logistics process. A large suit of sensors are available which measure: temperature, humidity, pressure, GPS, altitude, impact, door opening, light and volatile organic compounds (VOCs). Additionally, the Smart Container is insulated for the transport of sensitive goods.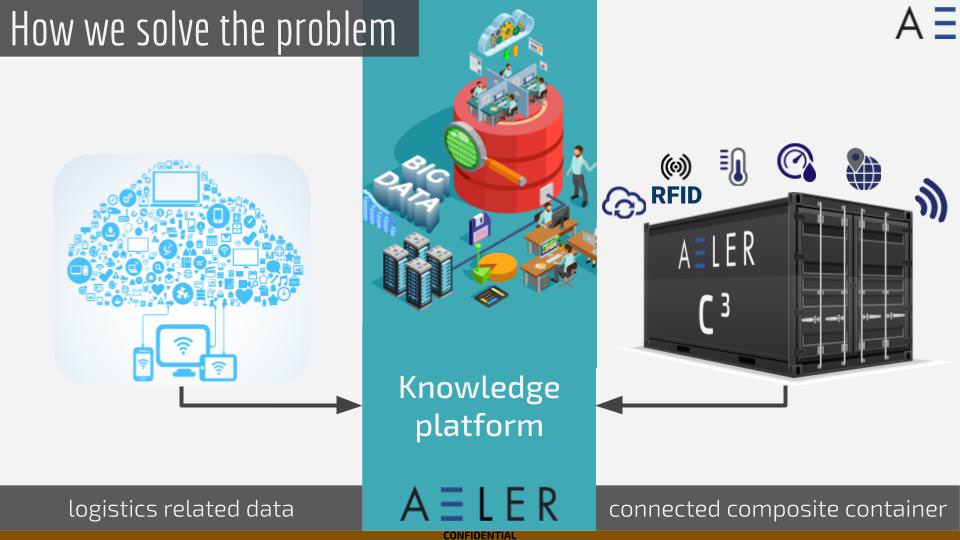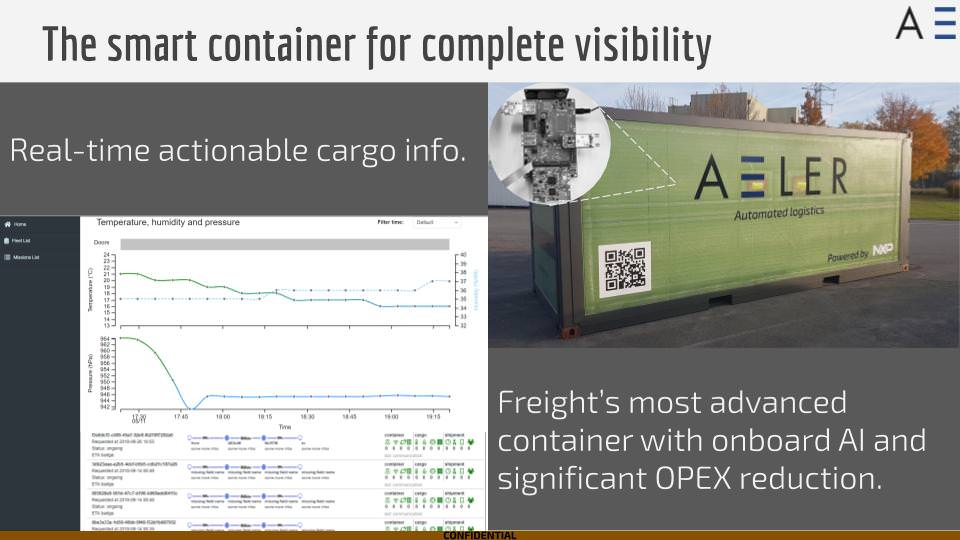 03
Key features
•

Reduces up to 20% of CO2 emissions from transportation or up to 5 tons per container per year.

•

Real-time connectivity
04
Profitability
•

General cost reduction of 14% for the shipper.
05
Categories of Application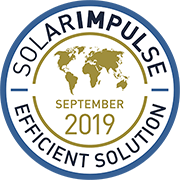 Company Profile
Headquarters
1015 Lausanne, Switzerland
SDG's of Application
Maturity Stage
Medium and large scale commercialization
Small scale commercialization
Initial market commercialization
Prototype testing in the real world
Prototype testing 1:1 in the lab
Looking For
The information set out above, is solely for the purposes of information and the Solar Impulse Foundation does not provide any guarantee as to its authenticity, completeness or accuracy. This information does not constitute investment advice or a recommendation to buy into, transact or to enter into any agreement with any of the parties or persons mentioned above. Potential investors or interested parties are solely responsible for their investment or business decisions and for performing any due diligence required by the circumstances.