02
The solution adapts street lighting levels to traffic density and type of users (cars, cyclists and pedestrians), without sacrificing security or visual comfort.
Thanks to intercommunicating sensors attached to each LED luminary along the street, a module will dim its light based on its own detection or on the message coming from another pole, ensuring smooth transitions. The solution software can also be adapted to suit specific needs, and internet connection enables tele-monitoring as well as remote updates, improving maintenance efficiency. Moreover, the street lighting network can collect traffic information, and through a range of remote sensors, can be used for a host of other applications such as parking lot management, street sound level or pollution monitoring.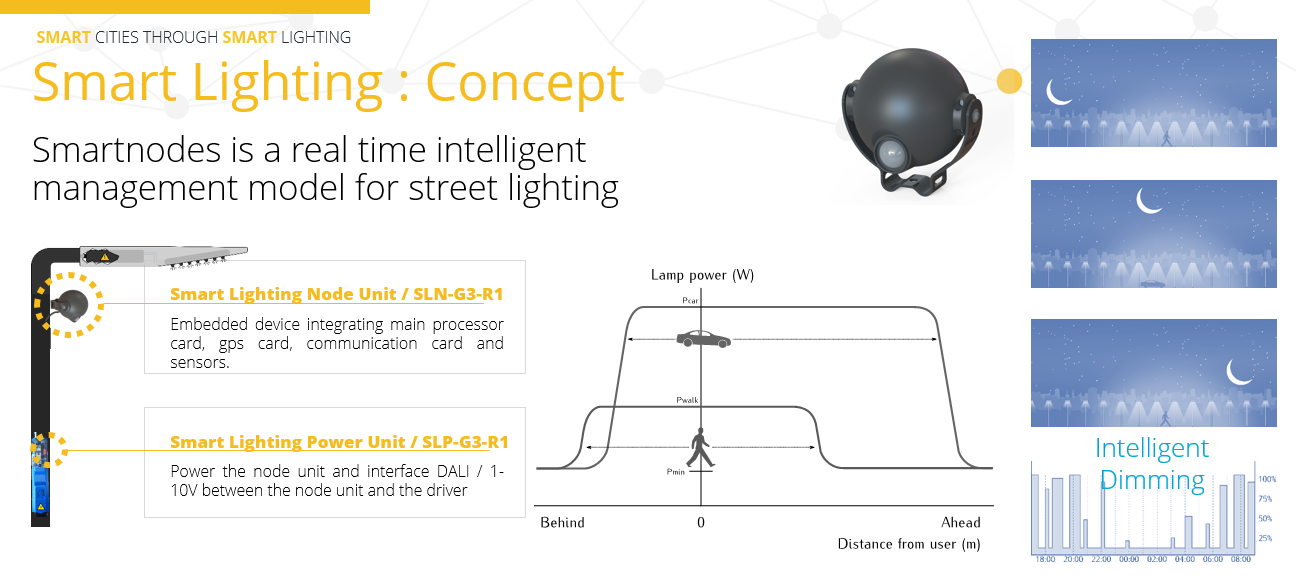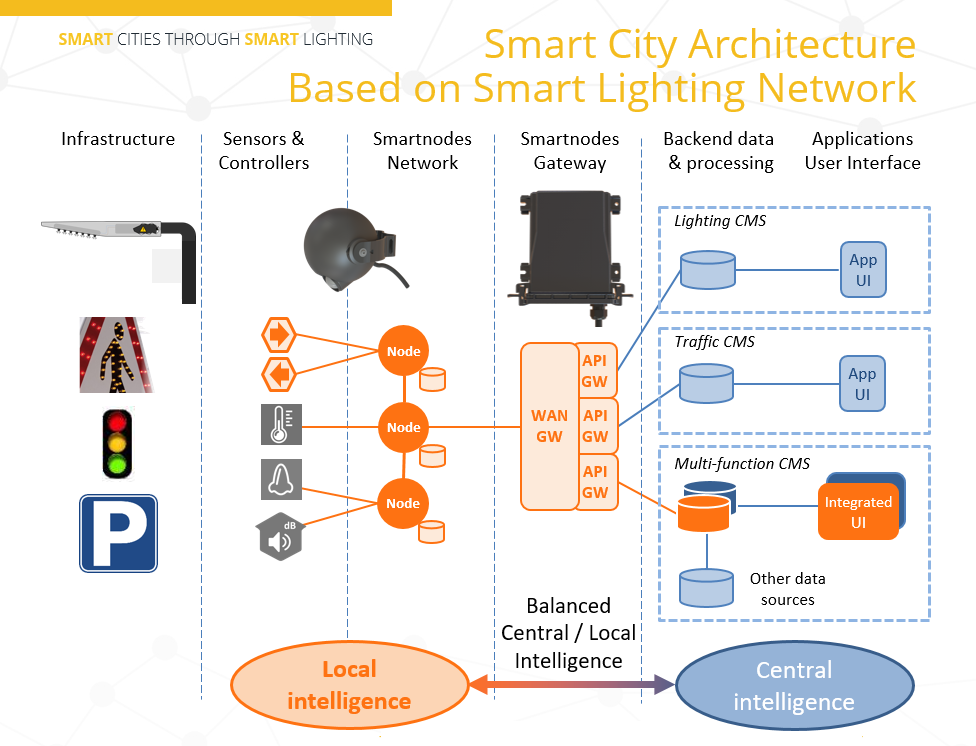 03
Key features
•

Up to 80% energy savings and light pollution reduction compared to non-dimmed LED fixtures.

•

Increased safety and visual comfort: ensuring adequate level of lighting function of the presence of road users

•

Evolving and long-lasting solution : smart upgrade using existing infrastructure.

•

Reliability and resilience : local intelligence, secure network.

•

Adaptability and compatibility : multi-purpose sensor network and systems interactions.
04
Profitability
•

Return-On-investment (ROI) within 4 years thanks to energy savings.
05
Categories of Application