02
Villaya can ideally complement or replace diesel gensets.
It consists of a maintenance-free plug and play solar microgrid embedded in a shipping container, and enables remote control and monitoring. The Villaya offer range is split into two containerized microgrids solutions ideally answering two distinctive market needs: Villaya Emergency, a game changer, containerized technology, including pre-mounted and rectractable solar modules for disaster relief and refugee camps. Is is a system providing safe and reliable sustainable energy for rural electrification, schools, small businesses and hospitals. Both ranges are standardized along 5 pre-defined power outputs (ranging from 7 up to 63kW), enabling cost-effective industrialization. As plug and play solution fully factory tested, the Villaya range can be installed in remote areas without requiring specific skills for installation. Operation can be done remotely and it is maintenance free.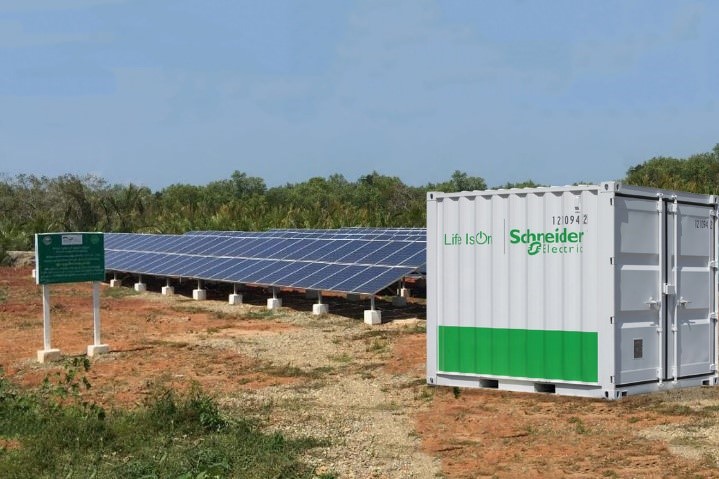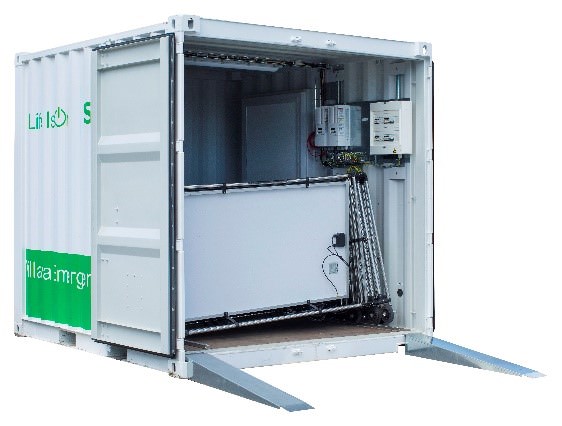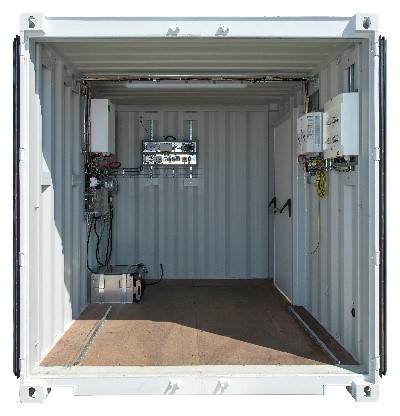 03
Key features
•

PV panel and NiNa battery are all recyclable

•

Saves 32 tons of CO2 per year per container
04
Profitability
•

A payback time estimated at 2.8 years
05
Categories of Application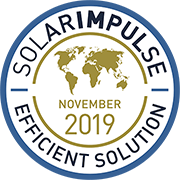 Company Profile
Headquarters
92500 Rueil-Malmaison, France
SDG's of Application
Maturity Stage
Medium and large scale commercialization
Small scale commercialization
Initial market commercialization
Prototype testing in the real world
Prototype testing 1:1 in the lab
Looking For
Asia
United Arab Emirates, Afghanistan, Armenia, Azerbaijan, Bangladesh, Bahrain, Brunei Darussalam, Bhutan, Cyprus, Georgia, Indonesia, Israel, India, Iraq, Iran, Jordan, Cambodia, Kuwait, Laos, Lebanon, Sri Lanka, Myanmar [Burma], Maldives, Malaysia, Nepal, Oman, Philippines, Pakistan, State of Palestine, Qatar, Saudi Arabia, Singapore, Syria, Thailand, East Timor, Turkey, Vietnam, Yemen,
Africa
Angola, Burkina Faso, Burundi, Benin, Botswana, Democratic Republic of the Congo, Central African Republic, Republic of the Congo, Ivory Coast, Cameroon, Cape Verde, Djibouti, Eritrea, Ethiopia, Gabon, Ghana, Gambia, Guinea, Equatorial Guinea, Guinea-Bissau, British Indian Ocean Territory, Kenya, Comoros, Liberia, Lesotho, Madagascar, Mali, Mauritania, Mauritius, Malawi, Mozambique, Namibia, Niger, Nigeria, R̩union, Rwanda, Seychelles, Saint Helena, Sierra Leone, Senegal, Somalia, South Sudan, Ṣo Tom̩ and Pr?_ncipe, Swaziland, Chad, French Southern Territories, Togo, Tanzania, Uganda, Mayotte, South Africa, Zambia, Zimbabwe,
South america
Argentina, Bolivia, Brazil, Bouvet Island, Chile, Colombia, Ecuador, Falkland Islands, French Guiana, South Georgia and the South Sandwich Islands, Guyana, Peru, Paraguay, Suriname, Uruguay, Venezuela,
The information set out above, is solely for the purposes of information and the Solar Impulse Foundation does not provide any guarantee as to its authenticity, completeness or accuracy. This information does not constitute investment advice or a recommendation to buy into, transact or to enter into any agreement with any of the parties or persons mentioned above. Potential investors or interested parties are solely responsible for their investment or business decisions and for performing any due diligence required by the circumstances.